Ansel Elgort Says Relationship With Accuser Was Consensual, Not Assault
Actor Ansel Elgort has denied allegations Saturday night that he sexually assaulted a teenager in 2014 when she was 17.
In a new Instagram post, Elgort has denied the claims from a woman known only as Gabby, who accused the actor on Friday of assaulting her in 2014. Gabby released a long statement on her now-deleted Twitter account @ItsGabby, in which she said she messaged the actor on Twitter two days before her 17th birthday. Elgort responded, she said, with a link to his personal SnapChat account and requested she send nude photos of herself. Gabby also attached a photo appearing to show her with Elgort, along with screenshots of what she said was their direct messages.
Gabby said that Elgort was the first person she'd had sex with, and that he continued to have sex with her after she cried out in pain.
"I was just a kid and was a fan of him," Gabby wrote. "So when it happened instead of asking me if I wanted to stop having sex knowing it was my first time and I was sobbing in pain and I didn't want to do it the only words that came out of his mouth were, 'We need to break you in.''I WASNT there in that moment mentally. I dissociated myself and just felt like my mind was gone and I was in shock ... I couldn't leave, I was only 5'2" and 98 pounds."
Gabby also said Elgort told her never to reveal the incident as it "could ruin his career." Gabby said after the incident, she suffers from PTSD and panic attacks.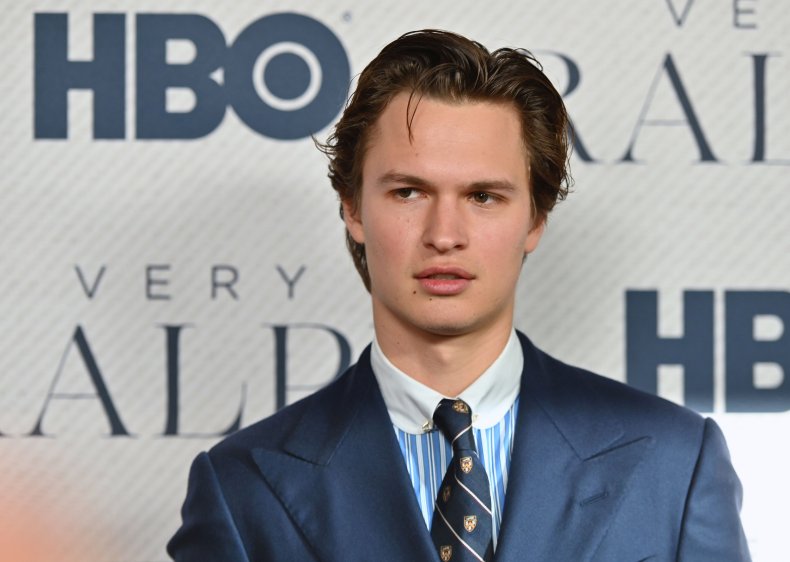 In Elgort's response, he denies Gabby's account. He says that though the two had a relationship, "I have never and would never assault anyone."
"What is true is that in New York in 2014, when I was 20, Gabby and I had a brief, legal and entirely consensual relationship. Unfortunately, I did not handle the breakup well. I stopped responding to her, which is an immature and cruel thing to do to someone. I know this belated apology does not absolve me of my unacceptable behavior when I disappeared," he wrote.
"As I look back at my attitude, I am disgusted and deeply ashamed of the way I acted. I am truly sorry. I know I must continue to reflect, learn, and work to grow in empathy," Elgort added.
Elgort first came to prominence after starring in the teen drama The Fault in Our Stars in 2014, and has appeared in the Divergent series of movies. He played the title character in Baby Driver and was nominated for a Golden Globe award for Best Actor in a Motion Picture—Musical or Comedy for that role. He currently appears at the lead in Tokyo Vice on HBO Max, and plays Tony in Steven Spielberg's upcoming remake of West Side Story.
Newsweek reached out to HBO Max for comment. This story will be updated with any response.
Shortly before Gabby made her Twitter post, Elgort had been the subject of a "cancel" campaign on social media Friday over an unverified claim that he used the "N-word" in the past. The controversy stemmed from an anonymous post on Instagram that says someone named "Ansel" bullied them at the Fiorello H. LaGuardia High School in New York City by using the slur.
Though Elgort did attend that school, he was never identified as the "Ansel" in question—and the person who made the original post never confirmed they were referring to the actor. Still, due to his unusual first name, many on Twitter assumed he was the person mentioned in the post.
Elgort has been a vocal supporter of the Black Lives Matter movement. On Tuesday, before the controversy, he posted a black screen on Instagram, writing, "I'll spend today giving my energy and attention to this," Elgort wrote. "As I've spend [sic] a large amount of my past few discussing with friends and family and reading what's mostly on social media. First step is educating myself. Looking for steps to start making change."
"There really shouldn't be any disagreement on this. If you don't want to be a part of making a just world for everyone then you're not a good person," he added.