'Ant-Man and the Wasp' Trailer Debuts Ghost, Marvel's Newest Villain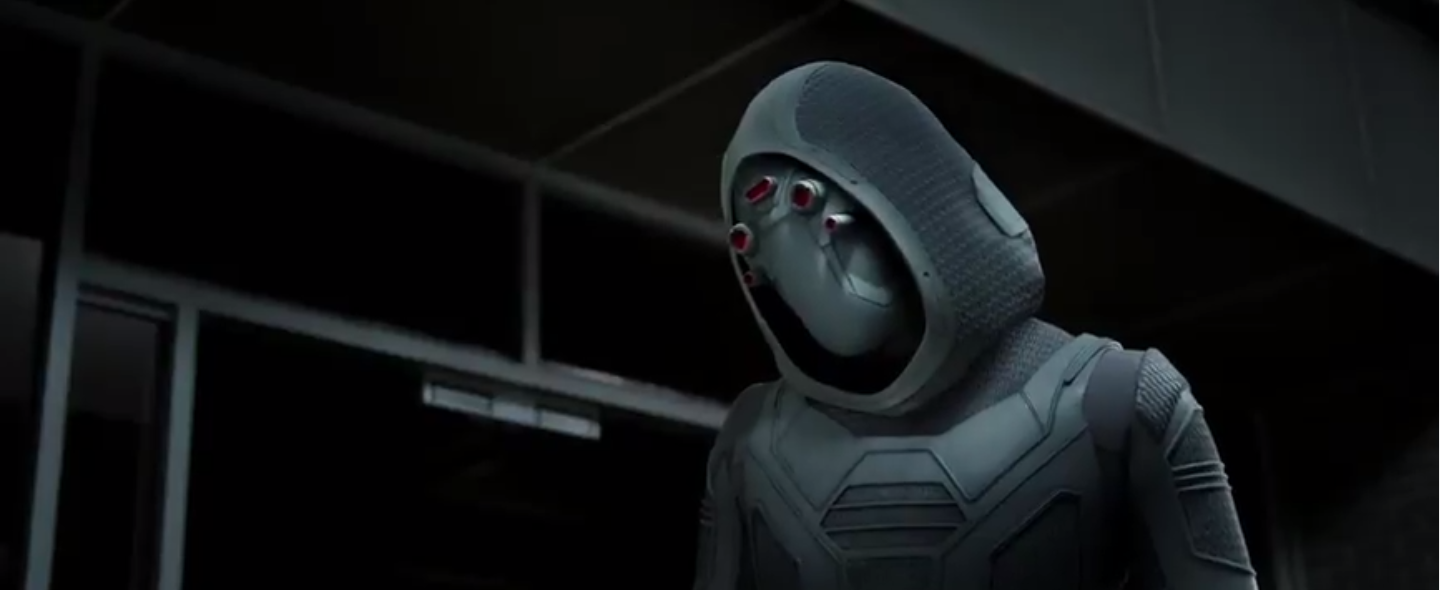 We all knew Ant-Man's relationship with Tony Stark would come back to haunt him.
On Tuesday morning, Marvel Studios debuted the first trailer for Ant-Man and the Wasp, one of five Marvel movies coming to theaters in 2018. Most of the trailer's footage was devoted to introducing the Wasp (Evangeline Lilly) and revealing how her new supersuit makes her an ideal partner for Ant-Man (Paul Rudd). We saw the two of them growing and shrinking in battle, and we watched as Dr. Hank Pym (Michael Douglas) reduced an entire building down to the size of a suitcase.
For a split second, we also got a look at Ghost (Killjoys' Hannah John-Kamen), one of two supervillains in the film. Ghost's mask looks a lot like the ones worn by Ant-Man and the Wasp, though it has a disturbingly high number of eyeholes.
All we know about Ghost in this particular film is that she uses her own tactical suit, one with stealth abilities that allow her to appear and disappear at will (hence the name).
The character, who has always been male until now, first appeared in a 1987 Iron Man comic, as one of many Iron Man villains whose expertise in technology and engineering mirrors Stark's. Ghost's powers range from the digital to the supernatural, depending on who's writing his comic books; since Ant-Man blends those worlds when describing the Quantum Realm, it's likely that Ghost will appear as more of a science-fiction character than a straightforward inventor.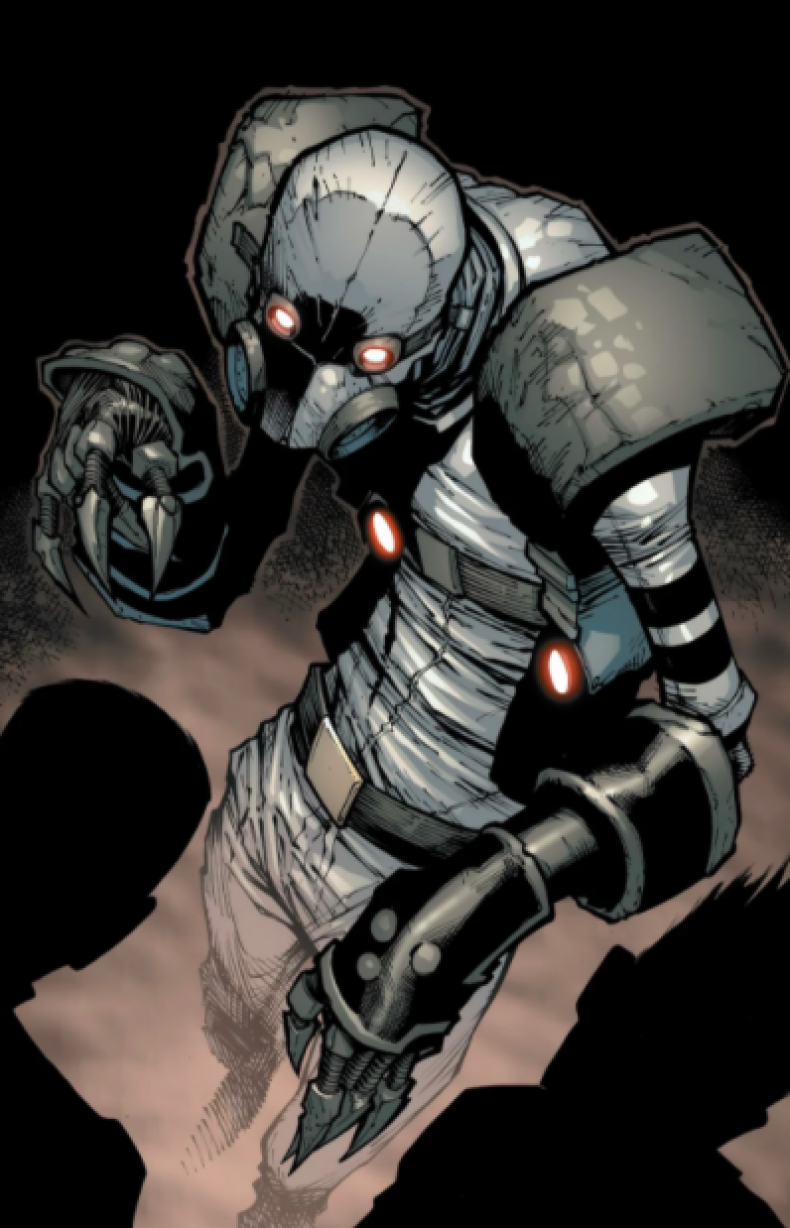 As Marvel Studios president Kevin Feige teased to Vanity Fair in December, the company's superhero movies are about to lean heavily into cosmic, reality-bending tropes. Gone are the days when muscular heroes like Iron Man, Falcon, War Machine and Black Widow simply punched their way to justice. Everything in the Marvel Cinematic Universe, from Doctor Strange to Thor and Loki, and even Ant-Man and the Wasp's relationship with quantum physics, will build to the release of 2019's Captain Marvel, a superhero film featuring time travel and other far-out themes, and starring Brie Larson as Carol Danvers.
For now, we have Ghost, a brilliant engineer driven to villainy by a corrupt corporation. In the comics, Ghost fuses himself with his code, an unnatural act that allows him to travel through alternate realities and escape his personal traumas. He is slowly revealed to be a tragic figure, rather than an outright villain, and even acts as an anti-hero in some books. No saying, for now, how long Hannah John-Kamen's character will stick around, or if she'll find redemption.
Ant-Man and the Wasp hits theaters on July 6.