'Anthem' Alpha Sign Up: How to Register For EA's Closed Sessions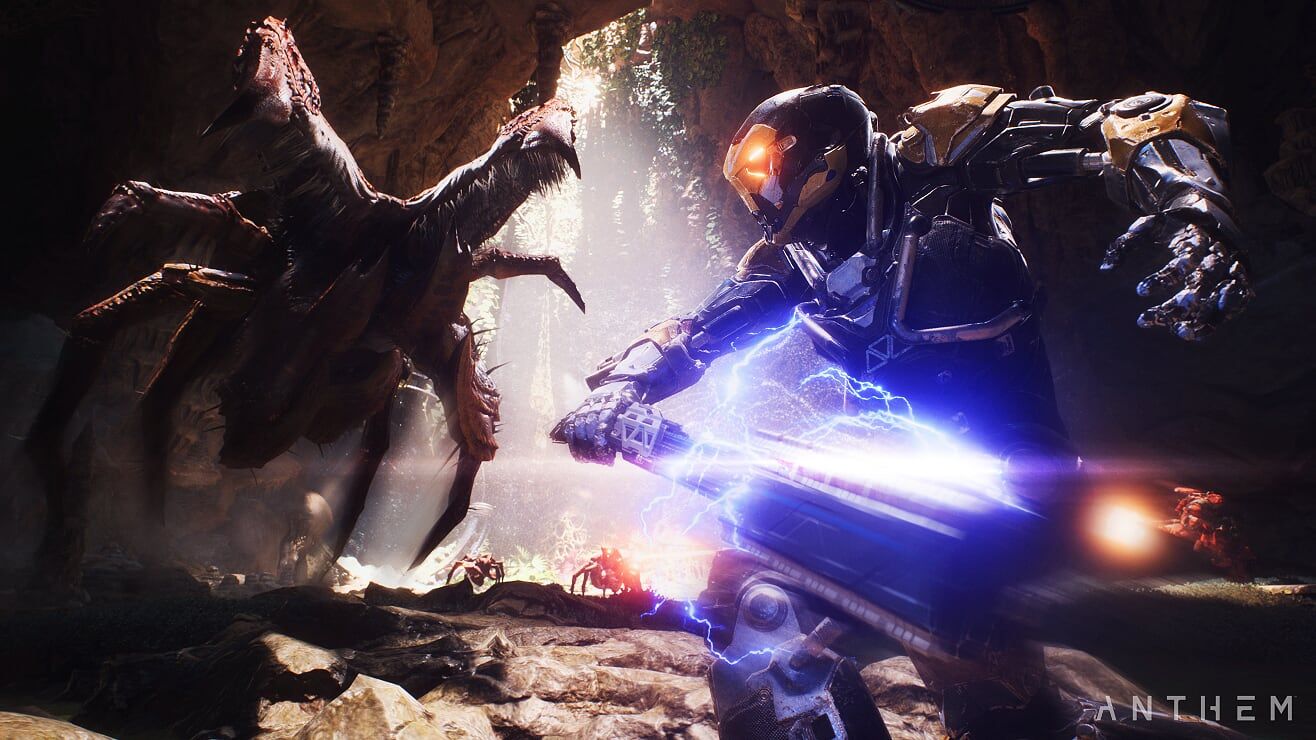 Anthem isn't out until Feb. 2019, but a closed alpha on Dec. 8 and 9 can give you a chance to check out BioWare's multiplayer squad-based mecha game more than two months early.
Publisher EA announced details on the closed alpha Thursday, during which they'll be futzing with matchmaking and server load. EA is calling them "Community Playtests" and states upfront that it will necessarily be very limited, with a more expansive pre-launch demo to follow.
To register for the closed alpha, make sure to head to the EA Community Playtesting site before the end of Dec. 3, when registration closes. Sign in with your EA account (or start one, then sign in). It should be straightforward from there. Just select your preferred platform and choose a specific time slot. Slots are first come, first served. If you've been accepted to a closed alpha session, you'll see a confirmation on the Community Playtesting site. You'll also get an email confirmation with instructions for downloading the Anthem closed alpha game client.
In Anthem, players roam an open world in four-member squads, exploring in exosuits called "Javelins." It's a deadly world out there, with giant beasts and marauders throughout the ruins. Javelins come in different classes—including balanced "Rangers," tank-like "Colossus" and the "Storm" model, which has elemental attacks—but a heavy focus on exploration means you'll be able to fly and swim no matter your build.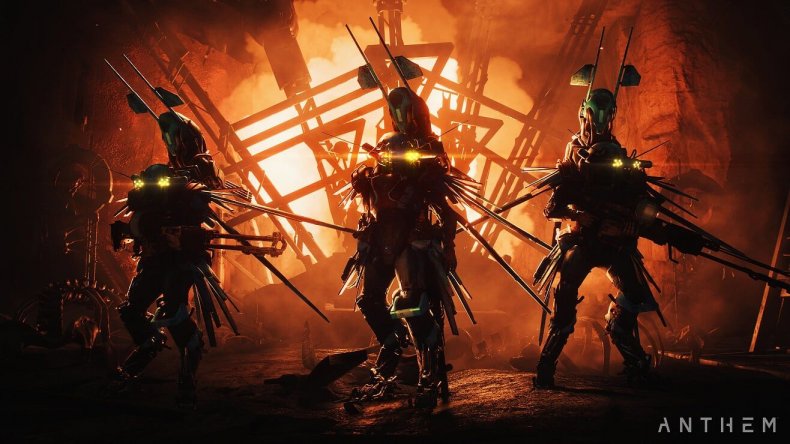 Anyone who's played Destiny probably has some idea of what Anthem will be like, since they share a similar co-op play style, with a heavy focus on loot. But with BioWare at the helm, expect a little more worldbuilding, a la Mass Effect. You'll explore the world of Anthem—a savage land strewn with ancient alien artifacts—through various types of missions, such as "Stronghold" longform raids. Competing with you for resources are different factions, including the Dominion, the alien Scar and the Starship Troopers-y Swarm.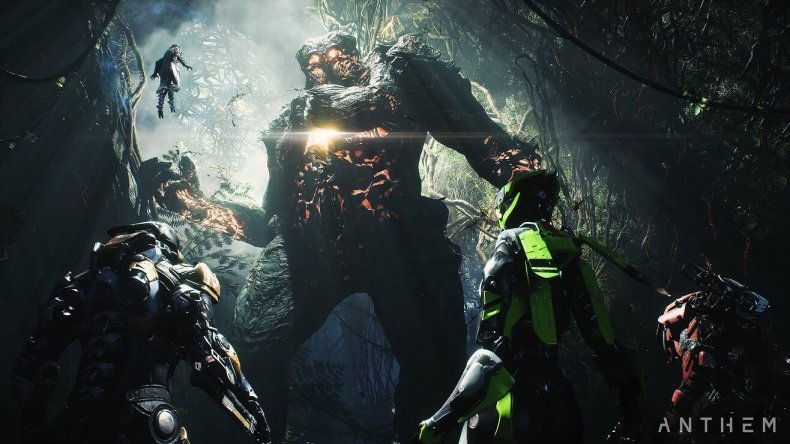 The closed alpha will require players to sign an NDA, so no streaming will be tolerated.
Even if the closed alpha sessions are full, you can join a waitlist. No priority is given to pre-orders or people with EA Access/Origin Access memberships, so you have the same chance to make it into the alpha (pre-orders and Access memberships instead will grant "VIP access" to the pre-launch demo on Feb. 1).
The Anthem closed alpha will be available on PC, PlayStation 4 and Xbox One from Dec. 8 through Dec. 9.