'Anthem' Demo Start Time and How to Download (UPDATE: It's Live)
UPDATE: The Anthem demo is now live! Get ready to fly around in your Javelin exosuits.
Anthem is getting ready to release it's second demo to the public at large. Fans of high-flying robots and Destiny -style combat have been waiting for their chance to try BioWare's latest. Only a few fans had access to the VIP demo from last week, and even fewer got to play due to server issues and bugs that plagued the game.
When Does Anthem Demo Start?
The demo for Anthem will start on February 1 at noon EST and end on February 3 at 11 p.m. EST. In order to play, you'll need an Xbox, PS4 or PC that is strong enough to run the flight simulator.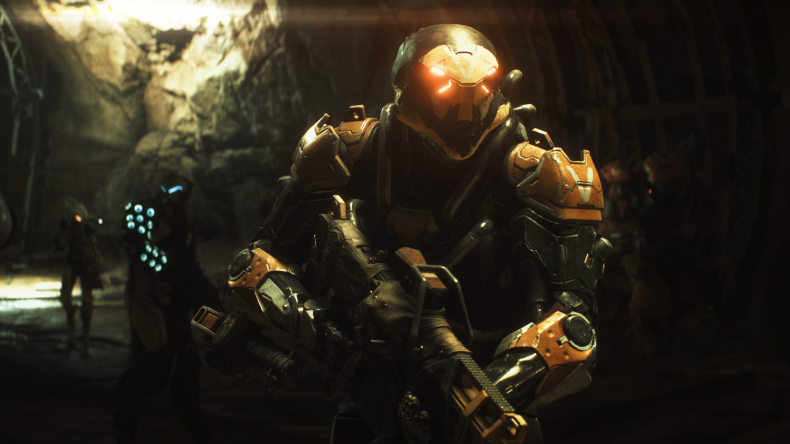 How to Download Anthem Demo
On PC, you'll also need to register an account on EA's Origin site. Xbox and PS4 users can go on the Xbox store or PSN Store and download the game from there (to play on console, you will also need an Xbox Live or PSN subscription). The demo size is 23.6 GBs on PS4 and Xbox and 44 GBs on PC (if it's the same as the VIP demo).
Like the VIP demo, players will get to experience the Javelins unique powers. You'll wield the elemental Storm, tank Colossus, swift Interceptor or the balanced Ranger. You'll also start with a fairly strong Javelin that's equipped with powerful weapons and abilities. The BioWare team didn't want to start players at the beginning and have them grind since they only have three days to play. There will also be something unique happening at the end of the final hours on Sunday, according to a blog post by BioWare's Chad Robertson.
One of Anthem's lead producers, Ben Irving, told Newsweek that there won't be a open beta, so this demo will be the last chance we get to play before the game goes live. "We have all these programs where we invite people in, so we've been getting people to come in and play the game every month for a year, or year and a half," Irving said. "So we've done a lot of that stuff, and then we have things that we do with EA, because EA has lots of employees. We have lots of people play servers in-house and play the game. So not doing that, but we've done other things to get the same feedback."