'Anthem' Open & VIP Demo Dates Revealed, Releases Soon on PC, Xbox & PS4
Anthem 's pre-release demo now has a release date, and there are two of them depending on how invested you are in BioWare's upcoming action RPG. In a press release Friday morning, EA announced the rollout process for the VIP and Open demos.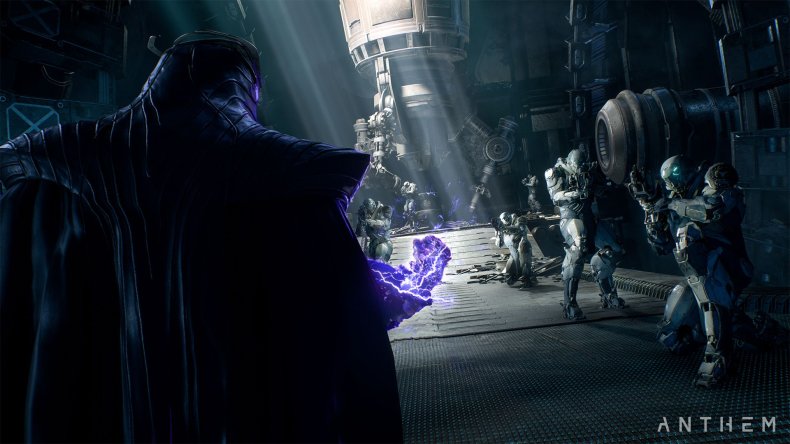 If you're a VIP, which means you've pre-ordered the game or have an EA Access or Origin Access subscription, the demo goes live Jan. 25, 2019, on PC, Xbox One and PS4. Everyone else, however, can play the same portion of the game for free on all platforms starting Feb. 1. Exact release times for the demo have yet to be revealed, but we'll be sure to inform you about those details as they become available. The same can also be said about the continents of the Anthem demo as well, which have not been formally detailed.
"It's time for the fans to get their hands on Anthem and experience it for themselves," said Anthem Lead Producer Mike Gamble in a press release. "We truly hope they enjoy this taste of flying and fighting in this brand-new world our team has been crafting for many years."
This news arrives shortly after the reveal of an Anthem Game Awards trailer that showcased the plot's main villain, The Monitor. Players must stop The Monitor and The Anthem of Creation in order to save society. In addition to Anthem, BioWare is also hard at work on a new installment of the Dragon Age franchise, which does not yet have a release window.
Anthem comes to PC, Xbox One and PS4 Feb. 22. The free demo is live for all players by Feb 1.
Will you be playing Anthem's VIP Demo? Did the most recent trailer get you hyped for the game? Tell us in the comments section!