'Anthem' PS4 Refund Update: How to Get Your Money Back
After a buggy launch, Sony is fully refunding PS4 Anthem players.
Since its February 22 release date and a Day One version 1.03 patch, Anthem has still experienced waves of bug reports, including reports from multiple players that an Anthem bug is completely crashing their PS4. While the system-crashing bug is widely reported, one user claims the error bricked the PS4 system entirely.
"Sony is aware of the issue and is offering a complete refund on Anthem no questions asked. Took me five minutes," one redditor described. Refunds have since been verified by other players and publications.
How To Get An Anthem PS4 Refund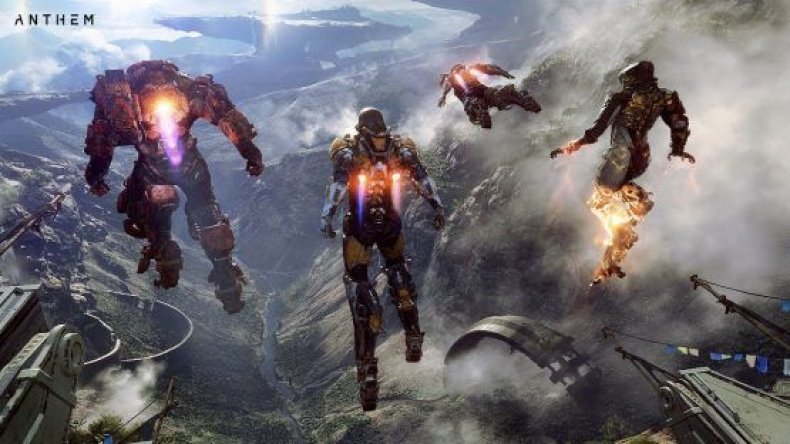 For now, refunds are only available to players who purchased the digital version of EA and BioWare's online multiplayer mech actioner.
If you're looking for an Anthem refund, the best place to start is the main PlayStation Support page.
From there, you can navigate to a live chat with a representative. Live chat is available Monday through Friday, 6 a.m. to 10 p.m. PST and 7 a.m. to 8 p.m. PST on Saturdays and Sundays.
Successful Anthem refunds have also been reported via Sony's support phone line: 1-800-345-SONY (7669).
Currently, PS4 representatives are not looking for any specific reports or rationale behind a requested Anthem refund. Instead, you'll be asked to verify your account information, so have your log-in and other info handy.
While most players have described a straightforward refund process, a few have reported an inability to get a refund, so if you've experienced a crash in Anthem, it's probably a good idea to have the error code handy if possible.
Will Xbox Or PC Get Anthem Refunds?
On Tuesday, EA acknowledged the Anthem game-crashing bug, asking players to share crash data reports:
We've reached out to Anthem representatives for additional details on refunds—including whether or not Xbox One and PC players will be able to pursue Anthem refunds—and will update accordingly.
Those players looking to stick it out with Anthem can expect plenty of updates in the near future, which are likely to improve stability. "Coming off our Early Access period, we understand that we have lots of work ahead of us to continue to improve the game," Head of Live Service Chad Robertson wrote in a blog post announcing the Anthem update road map for the game's first three months. "A core tenet for us is listening hard to the community. We use that insight to fix issues and make Quality of Life fixes to the game."
Anthem patches have been dropping fast, sometimes more than one a week. Coming months will also bring new missions, new store items, new freeplay events, and expanded leveling "Mastery System," plus daily, weekly and monthly in-game challenges.
Anthem is out now for PS4, Xbox and PC.
Updated March 5 with a tweet from EA calling for crash data reports.