'Anthem' Release Date: March 2019 Confirmed by EA
Anthem, BioWare's ambitious upcoming shooter, will release in March 2019. This information comes by way of an Electronic Arts earnings call. Thanks to Seeking Alpha for the transcript of the call.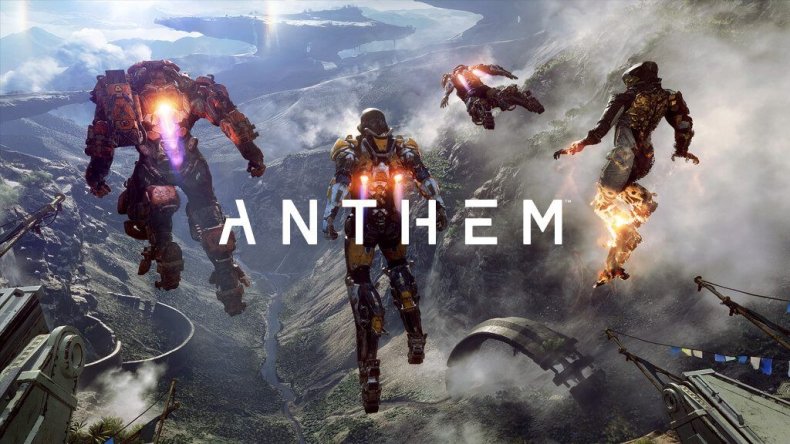 When responding to a question, EA CFO and COO Blake Jorgensen said " In the case of Anthem, the real issue is, the game will be shipped in the last quarter of the year and in the last month of that quarter." Businesses operate on a different calendar than the rest of us, so the last month of the last quarter is always March.
As for other concrete information on Anthem, there isn't much new to share. Games industry analyst Michael Pachter told GamingBolt that Anthem 's microtransactions will likely be cosmetic-based, similar to Overwatch. This statement was made right after the Star Wars Battlefront 2 fiasco, where negative feedback from fans pushed EA to temporarily remove loot boxes from the game.
Studio head Casey Hudson recently posted a blog update stating BioWare has refocused since the release of Mass Effect: Andromeda. The latest installment in the Mass Effect series wasn't as critically or commercially successful as previous entries, and all potential DLC was abandoned as a result. Hudson says this decision was as frustrating to the developers as it was the Mass Effect fans.
"That experience ultimately became a defining moment in refocusing BioWare's mission. We need to delight players with new experiences and innovation, but we must stay focused on the importance of the world, character, and storytelling elements that players expect from our games," Hudson wrote. "And our games must be designed to continue delivering new stories and experiences, in an ongoing relationship with players in the worlds we're evolving together."
Expect more information about Anthem at this year's EA Play event in June. EA Play is the company's pre-E3 press conference, which takes place on June 9 at 5 p.m. EDT. It has been confirmed that Anthem will be playable at the event.
So what do you think? Are you excited to know more about BioWare's next game? Do you think Anthem can return BioWare to its former glory? Let us know your thoughts in the comments section below.