'Anthem' Patch Notes: Update 1.08 Fixes Crashes, Loot Drops, Spawn Issues and More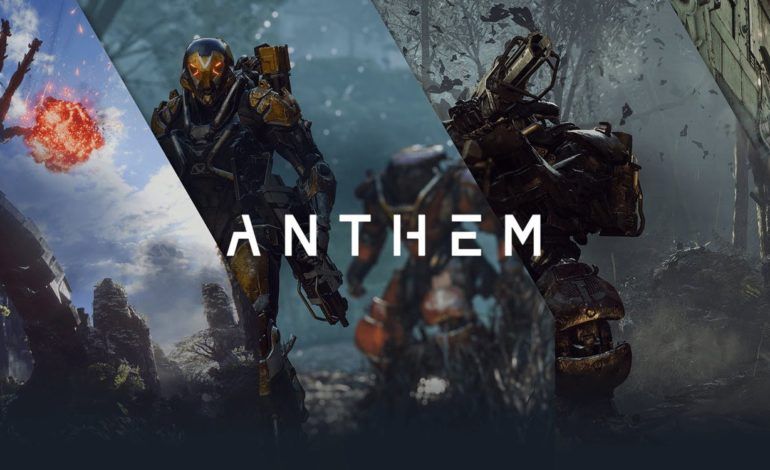 Anthem update 1.08 is on its way. Find out everything new and changed in the patch notes, here.
On Monday, Bioware released the patch notes for its latest Anthem 1.08 update (a.k.a 1.0.4.02). The 3.5 GB update will become available for PC, Xbox One and PS4 users as soon as the planned maintenance period ends. The company informed players Sunday night that the maintenance period would occur between 10 a.m and 1 p.m. ET.
While the 3.5GB update doesn't exactly bring a ton of new content, it does address a number of issues players have experiences in the game, such as frequent crashes, incorrect loot drops and problems with Ursix and Titans not spawning in Freeplay. Below we've provided a complete rundown of everything fixed or changes in the 1.08 update. The changes should go live as soon as the maintenance period ends.
Anthem Update 1.08 (1.0.4.02) Patch Notes: Everything New and Changed
Fixed an issue that was causing loot to drop for javelins other than the one being used.
Addressed a number of issues that could occasionally cause Nvidia highlights to crash.
Fixed an issue that was causing Elysian Cache items to not appear until completing another activity or restarting the game.
The news feed will now properly show content again upon launching into the game.
Fixed an issue that was causing Ursix and Titans to not spawn as frequently in Freeplay.
Fixed an issue that would cause the screen to shake when enabling DLSS and turning off motion blur.
Fixed an issue that would sometimes cause players not to be able to interact with Owen, or hear his audio at the end of the Legendary version of the mission "Finding Old Friends".
Titans, Ursix, Luminaries and Fury enemies should no longer disappear when another player starts an Event in Freeplay.
What do you think of Anthem's latest update? What changes do you hope to see in the future? Share your thoughts in the comments below!