'Anthem' VIP Beta Details: Invite Friends To Join You Without Pre-Ordering
Anthem is set to release on February 22 and EA has revealed two different beta periods leading up to release day. The first beta is invite-only, but the second is open to anyone who wants to participate.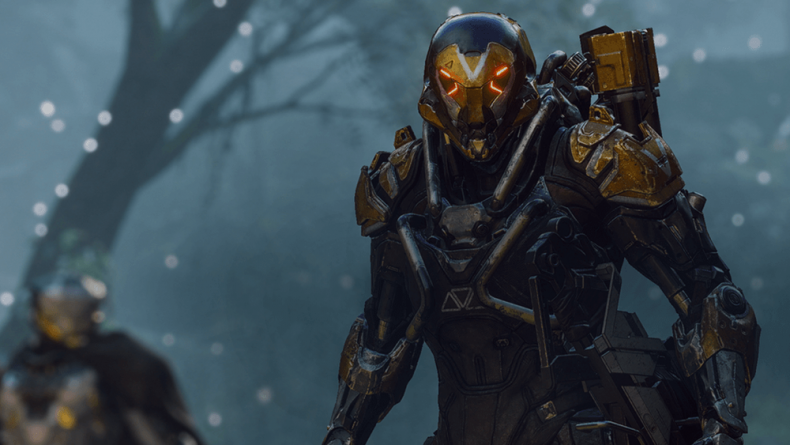 The invite-only closed beta is called the VIP beta. To ensure you have access to the VIP beta, you'll need to pre-order a copy of Anthem or have an active EA Access or Origin Access account. If you want to try to get access to the VIP beta without making any purchases, all those who sign up for the Anthem newsletter will be entered into a drawing, with winners gaining VIP beta access. The beta is available from January 25 to January 27, and those on Xbox One and PC can preload the beta two days early on January 23. Those on PS4 will have to download the beta on January 25.
If you pre-ordered Anthem and have access to the VIP beta, you don't have to play by yourself or with other random players. Those with VIP access are given three invite codes to send to friends, so you don't have to play solo. To send your invites to friends, go to this website and follow these three steps:
Click the Refer a Friend button.
Copy the link provided by the site and send it to the friends you want to invite.
Once your friend clicks on the link, they will need to sign in with an EA account to get started.
Those who participate in the VIP beta will receive an exclusive in-game item to show they were one of the first people to play Anthem. EA still has not revealed what this item is, exactly.
If you don't pre-order Anthem or have a friend send you an invite, you'll still be able to give the game a try before it releases during the open beta. This beta runs from February 1 to February 3. There is no purchase or invite code necessary to participate in this beta.
Anthem launches for PS4, Xbox One and PC on February 22. Players with an EA Access or Origin Access account can start playing as early as February 15 thanks to the Early Access program.
So what do you think? Are you and your friends going to tear it up in the Anthem VIP beta? Will you wait for the free open beta instead? Let us know your thoughts in the comments section below.