Anthony Bourdain, the chef, writer and TV star famous for his travels around the world, has died at age 61.
The Emmy-awarding winning host is thought to have died by suicide, TV network CNN reported in a statement.
"It is with extraordinary sadness we can confirm the death of our friend and colleague, Anthony Bourdain," CNN said.
"His love of great adventure, new friends, fine food and drink and the remarkable stories of the world made him a unique storyteller. His talents never ceased to amaze us and we will miss him very much.
"Our thoughts and prayers are with his daughter and family at this incredibly difficult time."
"Tony was an exceptional talent," CNN President Jeff Zucker said in an email to employees. "Tony will be greatly missed not only for his work but also for the passion with which he did it."
Bourdain was in France filming the latest series of Parts Unknown at the time of his death. He was reportedly found unresponsive in his hotel room by Eric Ripert, a French chef.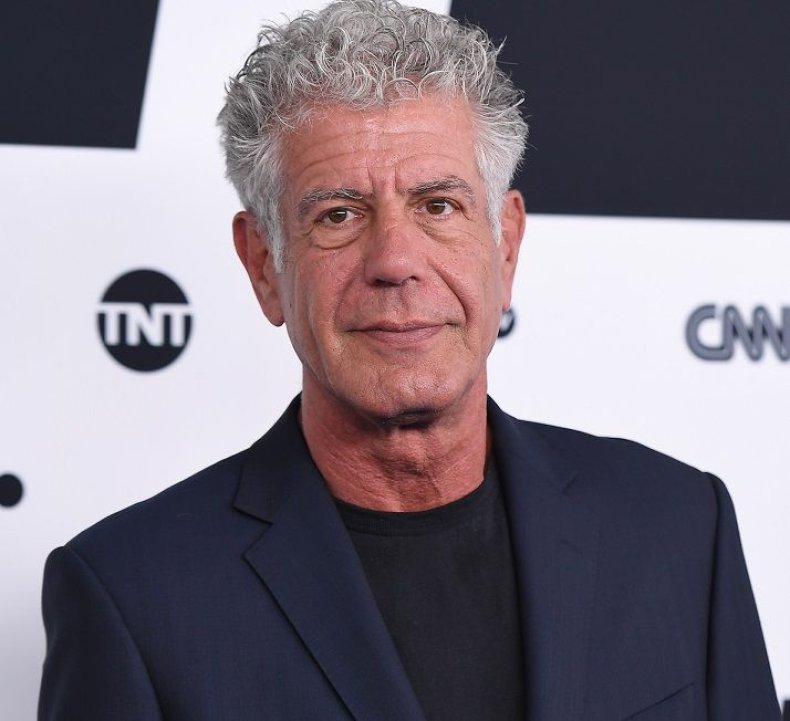 Bourdain was best-known for hosting a series of culinary TV shows, including No Reservations, The Layover and Parts Unknown, for which he won a Peabody Award for in 2013.
Before his media career, Bourdain ran a string of restaurants in New York and became the executive chef at Manhattan's Brasserie Les Halles in 1998.
He also wrote three New York Times best-selling books, A Cook's Tour, The Nasty Bits and Kitchen Confidential: Adventures in the Culinary Underbelly, which began as a New Yorker article.
Bourdain was endlessly interested in other people and other cultures; cooking and food were the language he used, which translated across the globe.
"He had a mad curiosity which kept him going," Dublin restaurant owner Joe Macken told The Independent. "I was with him for three days over a weekend and I couldn't get over his curiosity. ... Whether he's in Laos or Cambodia, he was always fascinated by what the working man eats."
Despite his sophisticated palate, Bourdain was not a food snob. "To me, Popeyes is exotica," he told People magazine. "I was eating noodles and roast goose and Chinese food for the past 10 days. So to be back and eat some Americana food, well, I will weep with gratitude at macaroni and cheese."
Bourdain's first television presenting job on the Food Network's A Cook's Tour stemmed from the success of his book Kitchen Confidential. The show ran for 35 episodes from 2002 to 2003.
He later won two Emmy awards for presenting the popular No Reservations show, before moving to CNN in 2013 to host Parts Unknown. The show was in its 11th season at the time of Bourdain's death.
In 2016, Bourdain sat down for a $6 meal with Barack Obama in Hanoi, Vietnam, for an episode of Parts Unknown broadcast in September that year, with CNN reportedly unaware of the outgoing president's guest appearance.
"We had been talking for nearly a year. It was very, very closely held," Bourdain told Politico at the time. "CNN did not know. The camera people did not know. Only a very tight group at [production company] Zero Point Zero, my partners, me and very few people at the White House. It was very closely held.
"It was a security situation," he added. "The White House tells you don't tell anybody, you don't tell anybody."
The chef called out the macho culture of celebrity chef-dom, awakened to the #MeToo movement, he said, by the experiences of his girlfriend, Asia Argento, in standing up to Harvey Weinstein.
Bourdain told Slate: "I had to ask myself, particularly given some things that I'm hearing, and the people I'm hearing them about: Why was I not the sort of person, or why was I not seen as the sort of person, that these women could feel comfortable confiding in? I see this as a personal failing."
He was also candid about his struggles with addiction and with thoughts of suicide.
Described as a "culinary bad boy" by Gothamist, Bourdain described in his books how he would work in kitchens while high on substances such as heroin, cocaine and LSD.
He also said recently that he had "things to live for," especially his young daughter.
If you have thoughts of suicide, confidential help is available for free at the National Suicide Prevention Lifeline. Call 1-800-273-8255. The line is available 24 hours a day, every day.
Read a note from Newsweek's editor in chief about covering suicide.