Fox News' Jesse Watters Says Hurting Trump is a Job Requirement at CNN After Anthony Bourdain's Joke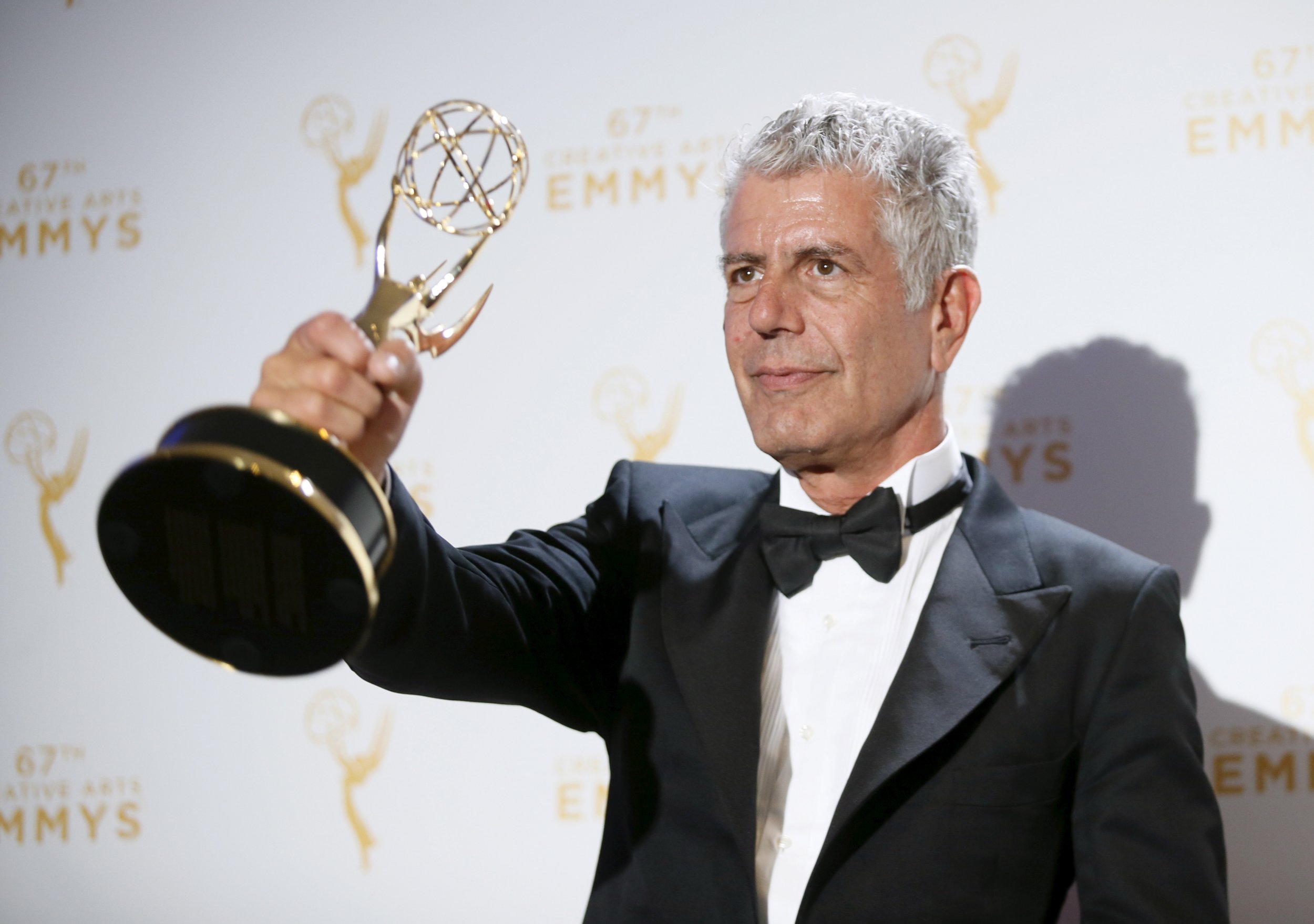 In order to work for CNN, you need to have an agenda against President Donald Trump, or at least according to Fox News' Jesse Watters.
Watters enjoys kale, but did not enjoy the joke CNN Parts Unknown host Anthony Bourdain made about serving President Donald Trump hemlock.
"I think wanting to hurt President Trump is a job requirement over at CNN," said Watters.
During a Fox News segment, Watters chimed in his thoughts on the joke the celebrity chef made to a TMZ reporter at LAX airport. The one-minute video shows Bourdain being asked what he would serve Trump and North Korean dictator Kim Jung Un at an imaginary peace summit. He replied with "hemlock," followed by a smile.
Hemlock is a highly poisonous plant. All parts of the plant are toxic, but are most potent at the root.
When Fox News reached out for comment, Bourdain, who claimed he was joking, said he meant to say kale.
Watters ranked the joke above Fareed Zakaria, who enjoyed the Julius Caesar performance of Trump's assassination and below Kathy Griffin's photo shoot. He then proceeded to call out the hypocrisy of the news channel.
"Think about if a Fox News anchor said something jokingly about assassinating President Obama," said Watters. "That would be the head of the New York Times, on all the network newscasts but because this is one of their own, they're gonna cover up for him."
Fox News contributor Gillian Turner semi-defended Bourdain, stating that he is a celebrity chef and not an actual journalist. When Turner turned to Fox News analyst Juan Williams for his opinion if the CNN employee should remain neutral, Williams agreed with her, said Bourdain's joke should not be looked at as a threat and questioned why CNN was not doing something about the matter.
"I don't take Bourdain that seriously," Williams responded. "I agree with you, he is not a journalist and I don't think he was saying it seriously. But I think the right loves the idea that you can say there is hypocrisy or why isn't CNN doing something to him and what if it had been Obama. You know, I get tired of this."
In response, Watters said Williams should get some rest.
"Well, go to sleep, Juan," Watters joked.