Video: Charles Barkley Goes on Epic Rant Calling for NBA to Block Anthony Davis Trade to Lakers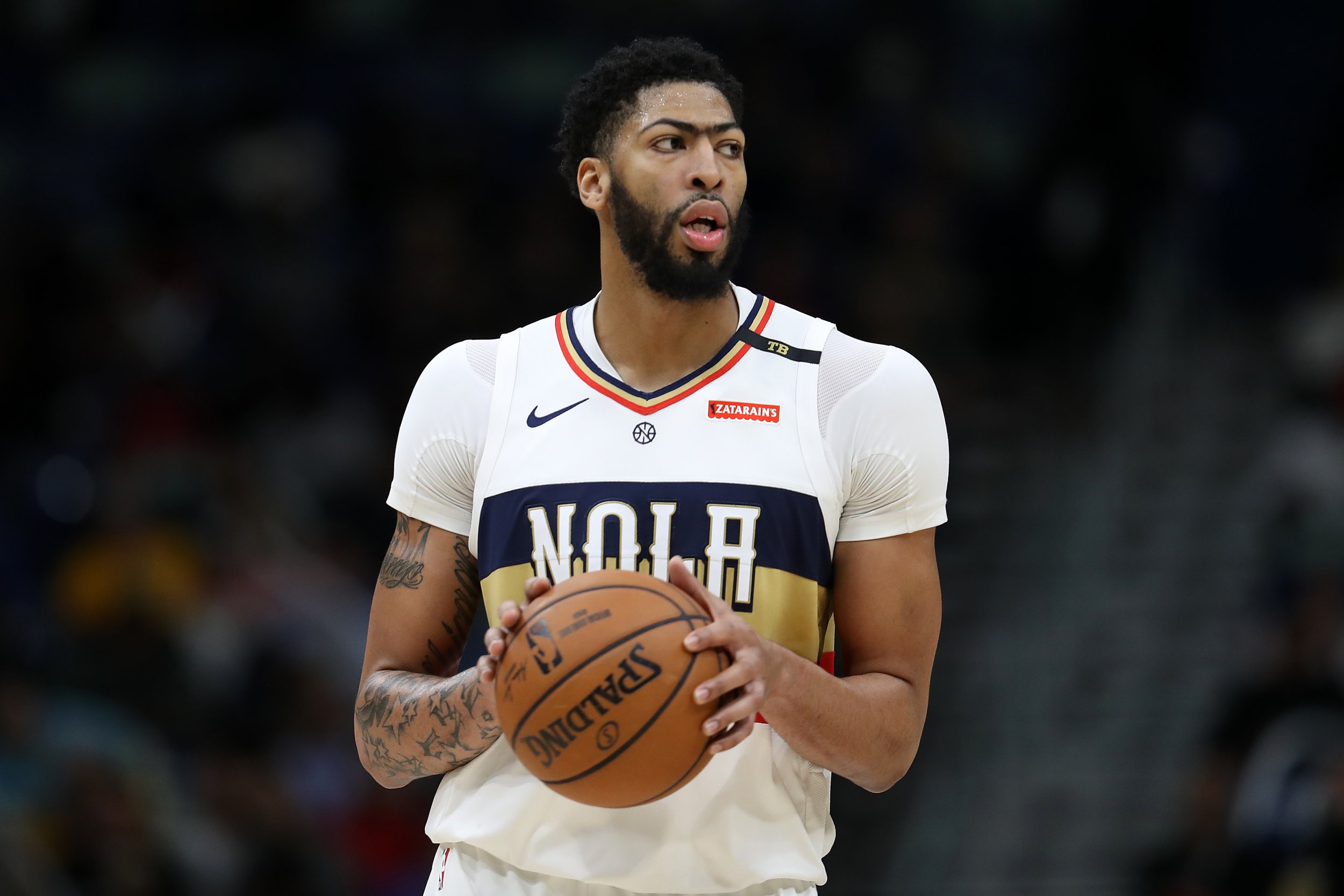 The prospect of Anthony Davis joining forces with LeBron James in Los Angeles has whet the appetite of a number of NBA fans but Charles Barkley believes the league should block the trade.
Earlier this week, the five-time All-Star asked to be traded by the New Orleans Pelicans, stating he wants to join a team that will allow him to compete for the NBA title on a regular basis. The Los Angeles Lakers, the Boston Celtics and the New York Knicks have all been mentioned as possible destinations for the 25-year-old, who is unlikely to leave New Orleans before the February 7 deadline.
The fact that Los Angeles is desperate to add a superstar to its roster and the fact Davis and LeBron share the same agent, Rich Paul, has made the Lakers a favorite to land the number one overall pick of the 2012 draft. However, Barkley believes the NBA should intervene.
"Adam Silver needs to block that trade," he said on the NBA on TNT show on Thursday night. "I don't like what the Lakers are doing, I don't think it's right."
Asked to elaborate on what exactly the Lakers were doing wrong, Barkley replied: "It's collusion and you know it's collusion."
The 11-time All-Star then explained he had first mentioned the possibility of Davis going to the Lakers last month, when he suggested "the fix was in." Paul criticized Barkley for his remarks but the latter believes this week's development vindicated him
"That was before all these rumors started," he added. "He [Paul] didn't like me saying the fix was in [but] the fix has been in. I think commissioner Stern needs to come out and say 'We can trade Anthony Davis, but he can't go to the Lakers.'"
Later in the show, Barkley returned to the subject, indicating it was time for the league to prevent agents and players from colluding to set up trades.
"We can't have players and agents colluding to stack superteams," he said. "We can't have players dictating who's going to play together."
When co-host Kenny Smith pointed out Davis and LeBron wouldn't be the first players to organize a trade in order to play together on the same team, Barkley replied their case was different.
"That's not what they're doing right now, they're stacking the team and that ain't right."
Davis could sign a new five-year deal worth $240 million this summer, or he could walk away as a free agent in 2020. However, the Lakers' plan to secure the Pelicans' star will not be straightforward.
On Thursday, ESPN reported that New Orleans' general manager Dell Demps was holding trade talks with a number of teams but had refused to speak with the Lakers.