Anthony Davis Trade: All-Star Forward Tells Pelicans He Wants to Leave New Orleans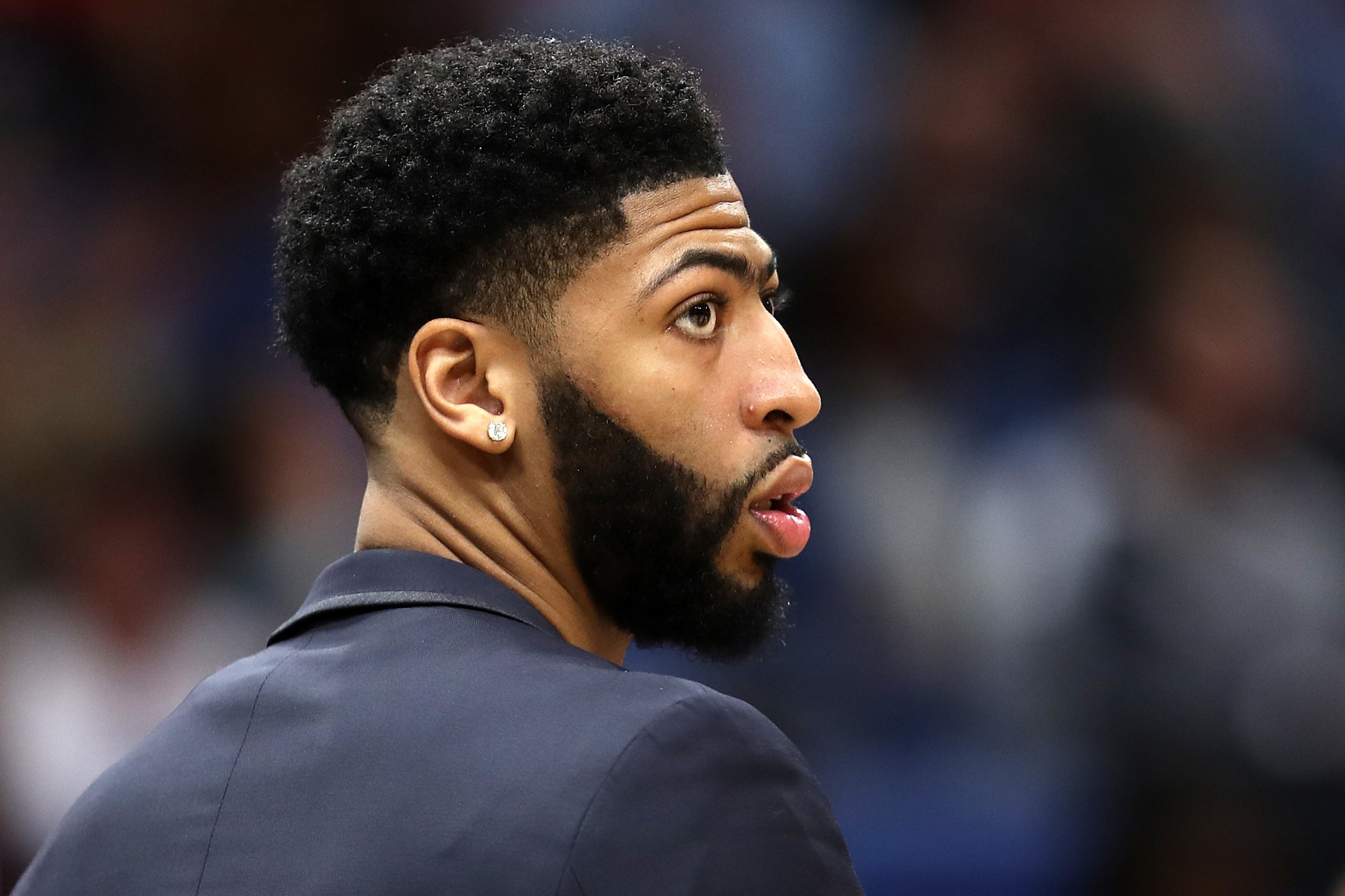 Anthony Davis' spell in New Orleans looks set to end after the Pelicans' forward has reportedly asked for a trade.
According to ESPN's Adrian Wojnarowski, Davis' agent Rich Paul, has told the Pelicans his client wants to play for a team capable of challenging for the title.
The 25-year-old has spent his whole career in Louisiana since being drafted as the number one overall pick of the 2012 draft and signed a five-year extension worth $145 million in July 2015.
Davis could sign a new five-year deal worth $240 million this summer but Paul has informed the franchise that his client has no intention of prolonging his stay in New Orleans. If he turns down a contract offer, Davis could become a free agent in 2020.
The Pelicans have reached the playoffs just twice during Davis' spell in New Orleans. They were swept in the first round by the Golden State Warriors in 2015 and lost to the same team last year, when they were defeated 4-1 in the Conference Semifinals after sweeping the Portland Trail Blazers in the first round.
During Davis' time with the franchise, the Pelicans have never won more than 48 games in a season and the five-time All-Star feels he has to leave New Orleans in order to have a consistent chance of challenging for the NBA title.
"Anthony wants to be traded to a team that allows him the chance to win consistently and compete for a championship," Paul was quoted as saying by ESPN.
"Anthony wanted to be honest and clear with his intentions and that's the reason for informing them of this decision now. That's in the best interests of both Anthony's and the organization's future."
Shams Charania of The Athletic also reported Davis had informed New Orleans of his decision, suggesting he has already discussed the development with his teammates.
Davis, who averages 29.3 points, 13.3 rebound and 4.4 assists per game this season, has made the All-NBA first team in three of the last four seasons and is the franchise leader in points scored, rebounds and blocks as well as field goals attempted and made.
His decision to leave New Orleans will set in motion the wheels of what could be a blockbuster trade with a number of NBA franchises set to open talks with the Pelicans in the coming days.
Like many other teams before them, the Pelicans face the conundrum of holding onto their best player in the hope of changing his mind, while running the risk of losing him for free next year.
At the same time, the Pelicans could opt to trade Davis immediately but it remains to be seen which franchises could put together an appealing enough package to convince New Orleans' front office to sanction his departure.