Anthony Fauci Blasts Trump Adviser for Urging Michiganders to 'Rise Up' Against New COVID Restrictions
Dr. Anthony Fauci, the nation's top infectious disease expert, is once again disputing positions of the Trump administration—this time breaking from one of the doctors advising the president on the COVID-19 pandemic.
Amid a spike in cases in Michigan, Governor Gretchen Whitmer closed schools to in-person learning, indoor dining and other entertainment for three weeks beginning on Wednesday. Dr. Scott Atlas, an advisor on Trump's coronavirus task force, reposted the order on Twitter, adding his own comment that "the only way this stops is if people rise up. You get what you accept."
"I totally disagree with it," Fauci told NBC's Today show on Monday morning.
The infectious disease expert said he made "no secret" about his disagreement with Atlas' position. Not wishing to say anything against the doctor "as a person," Fauci reiterated that "I totally disagree with the stand he takes. I just do. Period."
Newsweek reached out to the office of Vice President Mike Pence, the head of the task force, for comment but did not receive a response in time for publication.
America is experiencing massive spikes in COVID cases, and President-elect Joe Biden has made taking control of the pandemic one of the top priorities of his upcoming term, which begins on January 20. Fauci, who has concerns about the transition from Trump to Biden impeding progress, told Today that the country doesn't have to "accept major surges" and can "blunt them" with basic fundamentals, such as wearing a mask, washing hands and maintaining a safe physical distance from others.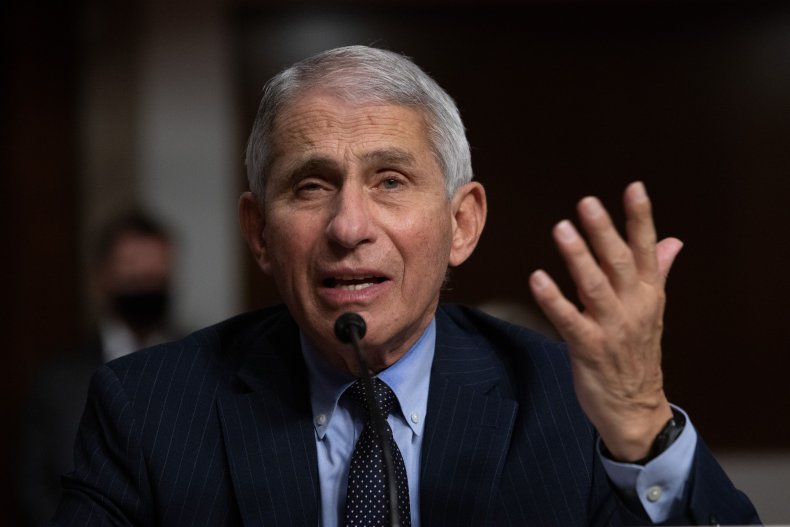 On Sunday, Whitmer told Michigan residents that if the state does not act promptly, thousands of people would die and hospitals will "continue to be overwhelmed." She encouraged people to "channel the same energy" they had in the spring when they "stomped the curve and saved thousands of lives together."
Whitmer implemented some of the strictest measures in the country, prompting protests at the Capitol and calls for her to step down from office. In early October, the Supreme Court ruled that she violated her constitutional authority by implementing restrictions without state lawmakers' approval past the 28 days that is permitted under the 1976 Emergency Management Act.
At a rally last month in Muskegon, Michigan, Trump told attendees to get their governor to "open up your state," a comment that was met with chants of "lock her up," to which Trump said, "lock 'em all up." In the wake of an alleged plot to kidnap the governor, Whitmer tweeted that the president's rhetoric at the rally was exactly what "put me, my family and other government officials' lives in danger while we try to save the lives of our fellow Americans."
About a month later, Atlas is facing criticism for his Sunday evening tweet that "the only way this stops is if people rise up," with many arguing it could be taken as a call to violence. Atlas rejected the criticism, posting on Twitter that he "NEVER was talking at all about violence."
"People vote, people peacefully protest. NEVER would I endorse or incite violence. NEVER!!" Atlas wrote in a follow-up tweet Sunday.