Dr. Anthony Fauci on Sunday signaled support for California's decision to mandate COVID-19 vaccinations for all students.
State of the Union host Dana Bash asked Fauci, the director of the National Institute of Allergy and Infectious Diseases, whether "other states should follow California's lead and require kids to get vaccinated for the coronavirus to go to school?"
"You know, I'm not going to be recommending things to other states, I'll let their leaders of those states," Fauci said on the CNN program.
"But I think what the governor did in California was something that was sound judgment," he added.
On Friday, California Governor Gavin Newsom announced that his state would require all students to get vaccinated against COVID-19 once the vaccine has received full approval from the U.S. Food and Drug Administration (FDA).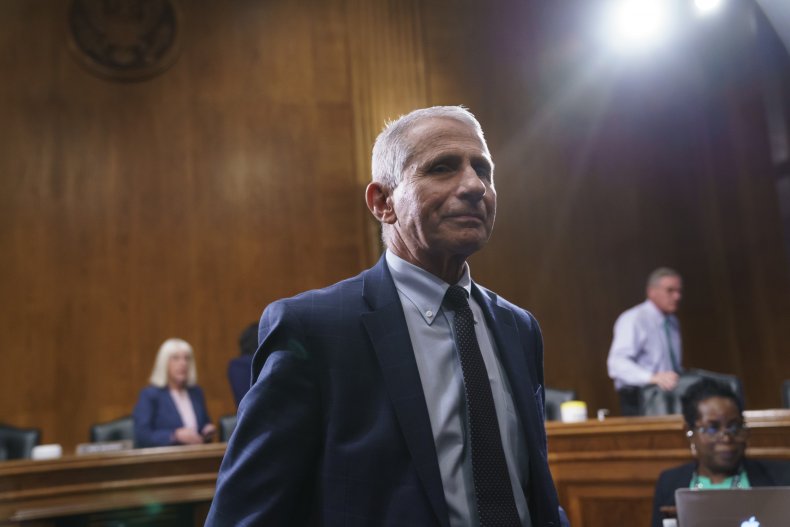 "Our schools already require vaccines for measles, mumps and more. Why? Because vaccines work," Newsom wrote in a tweet on Friday. "This is about keeping our kids safe & healthy."
California's announcement makes it the first state in the U.S. that is planning to mandate the vaccine for all school children.
During his appearance on CNN Sunday, Fauci also spoke about religious exemptions for vaccines. Bash noted that some states and cities, including Washington D.C., have received thousands of requests for "religious exemptions to coronavirus." She asked Fauci if he knew of any major religions that oppose vaccines and if he was worried that people are abusing religious and medical exemptions to avoid vaccine requirements.
Fauci said that there are "precious few religions that actually say you cannot do that."
"When you talk about actually established religions, there are so few of those that actually will not allow you to get vaccinated," Fauci said.
He mentioned that former California Governor Jerry Brown signed a law that ended religious vaccine exemptions in the state "because of the fact that it was being abused."
"I just would encourage people to realize the importance of this to get this outbreak under control. The idea of getting vaccinated, for example, getting children in school vaccinated which has gone right now with Governor Newsom in California—things like that are not new," Fauci said, noting that his own children had to get "a variety of vaccines" in order to attend school.
Fauci was also asked about a recent poll from the Kaiser Family Foundation that found that 55 percent of Republicans "say immigrants and tourists bringing COVID-19 into the U.S. is a major reason for the high number of cases."
Fauci said that spread of COVID-19 in the U.S. "is not driven by immigrants."
"The problem is within our own country. Certainly, immigrants can get infected, but they're not the driving force of this. Let's face reality here," he said.