Countries are reporting cases of new coronavirus reinfections. But Dr. Anthony Fauci, director of the National Institute for Allergy and Infectious Diseases, believes a recovered person will have immunity at least for a few months.
At least 1.6 million people in the world have been infected with the virus, including 10,450 people in South Korea. Of those patients, about 51 tested positive for the virus after having been classified as cured, raising concerns about the possibility of reinfection.
Officials are putting "more weight" in reactivation being the cause of the positive tests, according to Jeong Eun-kyeong, director-general of the Korean Centers for Disease Control and Prevention. But they're conducting a comprehensive study, Jeong said on Monday, because there have been "many cases" of a patient testing negative one day and then positive another during the course of their treatment.
The possibility of reinfection hasn't been studied to the extent that Fauci would have liked. But based on the history of similar diseases, Fauci told the Journal of the American Medical Association (JAMA) it was reasonable to assume people would have at least some immunity.
Since the virus isn't changing very much, he said a person who gets infected in February or March and recovers should be protected if there's a second wave in September or October.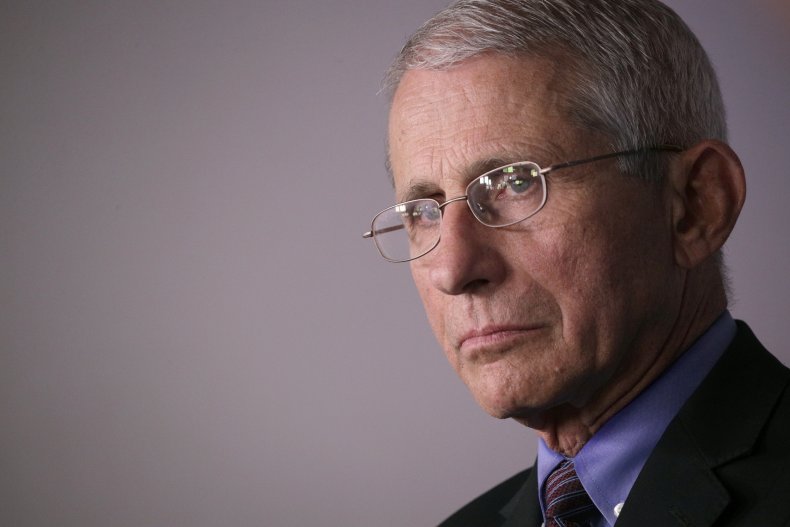 It's a question that's been on people's minds and one that Fauci has already had to answer, but it appears his response has stayed basically the same. On March 26, he told The Daily Show host Trevor Noah that if the virus acts like others, those who recover will have immunity.
"So, it's never 100 percent, but I'd be willing to bet anything that people who recover are really protected against reinfection," Fauci said.
Mitigation measures that kept businesses closed and required people to work from home have taken a toll on America's economy. It's possible the outbreak could last for months and the country can't operate at a healthy economic level for months on end if these measures are in place. But easing up restrictions too early could cause a resurgence in the virus, so knowing who has immunity is critical in shaping policy, according to Fauci.
"Those are the people you worry less about driving an outbreak than those who are in fact, antibody-negative and very likely have never been exposed," he told JAMA. "So you really want to get a good feel from a countrywide where we are."
Along with using a nasal swab to test people who may currently have the virus, blood samples are being tested to determine who has ever had the virus, known as the antibody test. Within a week or so a "large number" of tests would be available, Fauci told CNN.
The doctor added that it's "very like" that a large number of people have been infected, were asymptomatic and didn't even know they had the virus.