Anthony Fauci Says U.S. 'Preparing' to Tweak COVID-19 Vaccine for Omicron
As the new COVID-19 variant Omicron emerges in a growing list of countries, Dr. Anthony Fauci, the White House chief medical adviser and director of the National Institute of Allergy and Infectious Diseases, said Sunday that the U.S. is preparing to tweak COVID-19 vaccines to account for the new strain. However, he acknowledged that it's not yet clear whether it will be necessary.
"We're preparing to [modify the vaccines]," Fauci said on NBC News' Meet the Press, "but we might not have to."
The World Health Organization (WHO) classified Omicron, first detected in Botswana, as a "variant of concern" on Friday. Political alarm spread quickly across the world, as the U.S. joined many other countries in slapping new travel restrictions on South Africa to contain the virus.
Omicron bears a troubling number of mutations that researchers believe could make it more contagious and possibly even evade vaccines and therapeutics. But scientists are still determining the potential impact of the new variant as it's still not clear whether existing vaccines will offer a high level of protection or new formulas would be needed.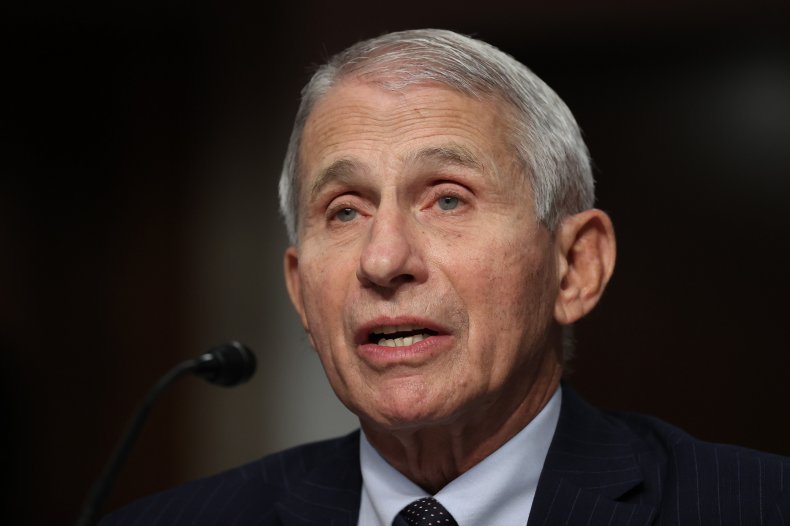 "Our South African colleagues are following to determine: Is this highly transmissible, but doesn't really give a severe disease, or does it really give the same kind of severity that we've seen with Delta and other variants? All of these are gaps in our knowledge that we are all over and going to find them out pretty quickly," Fauci said.
Omicron is estimated to contain about 32 mutations to the spike protein, compared to the 13 to 17 observed in the Delta variant, which facilitates the virus' entry into the body.
Officials have warned that the variant has the potential of developing immunoescape mechanisms. Still, further studies will be needed to determine whether the adaptation is neutral, more dangerous, or less dangerous.
As the threat of Omicron looms on the U.S., Fauci urged unvaccinated people to get fully vaccinated and fully vaccinated people to get the booster shot, warning that the country could face a fifth wave if individuals fail to take protective measures.
"Whether or not we're headed into a bleak or bleaker winter is really going to depend upon what we do," he said. "When you get a level of protection with vaccine, and particularly now with the extraordinary increase in protection you get with the booster, even when you have variants of concern, you do well against them."
Pfizer and BioNTech said Friday that it could produce and distribute an updated vaccine within 100 days if it's determined that the Omicron variant is resistant to its existing version. The pharmaceutical company said it expects to find out whether the new strain is resistant within the next 14 days.
Moderna's Chief Medical Officer Paul Burton said Sunday that the organization could complete a reformulated vaccine against the new variant by early 2022.
"We should know about the ability of the current vaccine to provide protection in the next couple of weeks, but the remarkable thing about the MRNA vaccines, Moderna platform is that we can move very fast," Burton said on the BBC.
Newsweek reached out to the White House for comment.