Trump's Surgeon General Calls Hateful Reaction to Fauci Retirement 'Scary'
The latest vitriol from Republicans and right-wing commentators towards Dr. Anthony Fauci following news of his impending departure as head of the National Institute of Allergy and Infectious Diseases (NIAID) has been described as "scary" by the former U.S. surgeon general during the Trump administration.
Dr. Jerome Adams, who served as surgeon general from 2017 to 2021, tweeted on Monday: "Scary to see so many just truly hateful comments about Dr. Fauci in the wake of news of his retirement.
"Scary because what does the world look like when hard working, nation loving, and well-intended people say, 'nope—not gonna do public service... not worth the vitriol!'?"
Fauci—who became a household name during the height of the coronavirus pandemic under then-President Donald Trump and later served as chief medical advisor to President Joe Biden—announced on Monday this week that he will be leaving both his presidential advisor and NIAID positions in December this year to "pursue the next chapter of my career".
Fauci's departure will mark the end of his 38 years at the helm of NIAID.
For many on the political right, Fauci's departure may come as welcome news. The infectious disease expert became known for his high-profile disagreements with Trump throughout much of the COVID pandemic—with the straight-talking Fauci typically stressing the need for a cautious approach in contrast to Trump's push for a re-opening of the economy.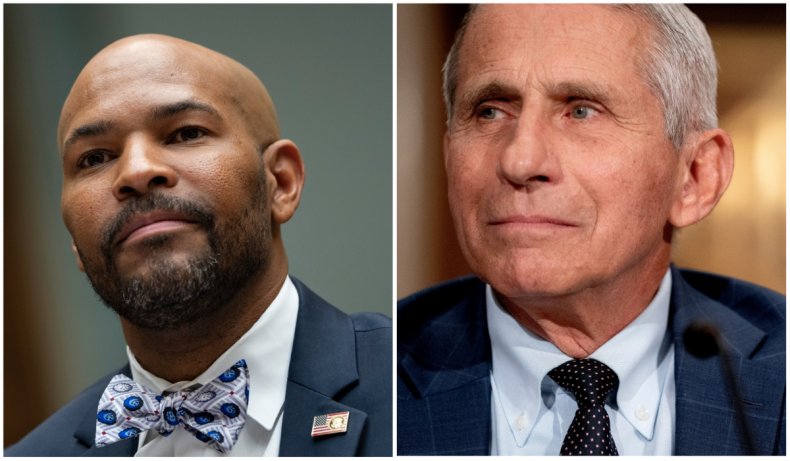 Despite chants of "fire Fauci" reverberating through Trump crowds in late 2020, the health official retained his government positions.
However, perhaps the biggest challenge faced by Fauci over the past couple of years was his part in a bitter dispute in 2021 with Republican Kentucky Senator Rand Paul. The senator argued that the U.S. National Institutes of Health (NIH) funded research on bat coronaviruses with the Wuhan Institute of Virology (WIV) in China that made the pathogens more dangerous to humans—so-called "gain-of-function" experiments—years before the COVID outbreak occurred.
In Congress, Fauci responded that "the NIH has not ever and does not now fund gain-of-function research in the Wuhan Institute of Virology".
In a May 19, 2021 statement, NIH director Dr. Francis Collins said neither NIAID nor the NIH "have ever approved any grant that would have supported 'gain-of-function' research on coronaviruses that would have increased their transmissibility or lethality for humans."
While the NIH's work with the WIV is known to have happened, the disagreement has centered on the definition of what constitutes gain-of-function research.
Against this background, Fauci has been a Republican target throughout the pandemic. On the news of Fauci's upcoming departure, Republican Texas Senator Ted Cruz tweeted: "Never in our nation's history has one arrogant bureaucrat destroyed more people's lives." He did not reference any examples.
Conservative commentator Clay Travis wrote on Twitter: "Fauci's running scared with Republicans taking control of the House, at minimum, next year. Fauci should face criminal charges for lying to congress about gain of function research and COVID."
But others have issued words of support for Fauci after his announcement, including President Biden: "I know Dr. Fauci as a dedicated public servant with wisdom and insight honed over decades at the forefront of our most challenging public health crises. As he leaves his role, I extend my thanks for his service – America is stronger, more resilient, and healthier because of him."
Former President Barack Obama referred to Fauci as "a once-in-a-century public health leader to guide us through a once-in-a-century pandemic."
Veteran journalist Dan Rather shared on Twitter: "Dr. Fauci, thank you for your service. Please ignore the haters."
Stella Parton, a country singer and sister of Dolly Parton, tweeted: "Republican politicians like Ted Cruz, Kevin McCarthy and others are very sick and twisted if they can openly attack Dr. Fauci who has spent his life helping save lives when they continue to destroy American lives through their actions."
Before the COVID pandemic, Fauci led NIAID through the 2001 anthrax attacks as well as outbreaks of viruses such as swine flu and Ebola. He received his medical degree from Cornell University Medical College in 1966 and has authored, co-authored, or edited over 1,400 scientific publications.
Newsweek reached out to Fauci for comment.