Anthony Fauci: 'Strongly Suspect' COVID-19 Deaths Will Go Down in Winter Months
Dr. Anthony Fauci, the nation's leading infectious disease expert, said he "strongly suspects" that COVID-19 deaths will decrease in the winter months.
"Fortunately, right now, over the last few weeks, we've seen a turnaround in the slope in going down in both cases and hospitalizations. Deaths are still up, but it's really flattening, so it's a lagging indicator," Fauci said in an interview with Greta Van Systeren, which will air Sunday.
"I strongly suspect that you're going to start seeing the deaths go down similar to the hospitalizations," he added.
New COVID-19 cases, hospitalizations and deaths have declined in recent weeks following a summer surge that overwhelmed hospitals in numerous states. As of Friday, cases had averaged about 100,000 a day for the past week, at least a 35 percent decrease from early-September.
"How quickly they go down and how thoroughly they go down is going to depend a lot on a number of circumstances," Fauci said, "which will be influenced by things like the colder weather, people doing things indoors, how well they go by the [Centers for Disease Control and Prevention] guidelines."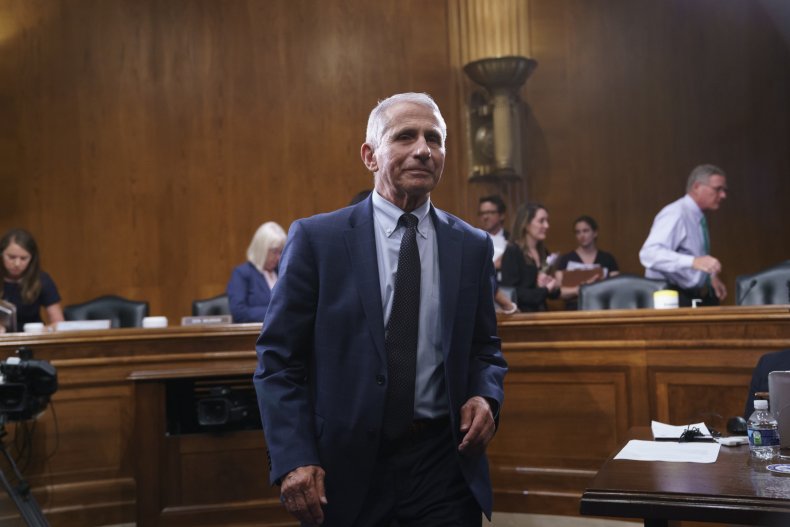 Public health experts have predicted that the severity of the pandemic will continue to fall across most parts of the nation as vaccination rates inch up. More than half of the country—56.7 percent—have been fully vaccinated against the virus, and 65.7 percent have had their first dose. Most COVID-19 deaths that occured in recent months were among the unvaccinated.
About 68 million eligible Americans have yet to be vaccinated and many still oppose vaccine and mask mandates.
President Joe Biden imposed new vaccine rules in early September that affect as many as 100 million Americans—nearly two thirds of the total workforce—in a sweeping effort to curtail the latest surge caused by the highly contagious Delta variant. "We've been patient, but our patience is wearing thin, and your refusal has cost all of us," he said.
"I would hope that people would understand that all of this is for their benefit, for the safety of themselves, their family and their societal responsibility," Fauci said on CNN's State of the Union last week.
2021 surpassed 2020 as the deadliest year for the virus in the U.S. this week, according to data maintained by Johns Hopkins University. The grim milestone came days after the country passed 700,000 COVID-19 deaths last Friday.
Newsweek reached out to the White House for comment.