California Man Arrested for Hate Crime After Machete Attack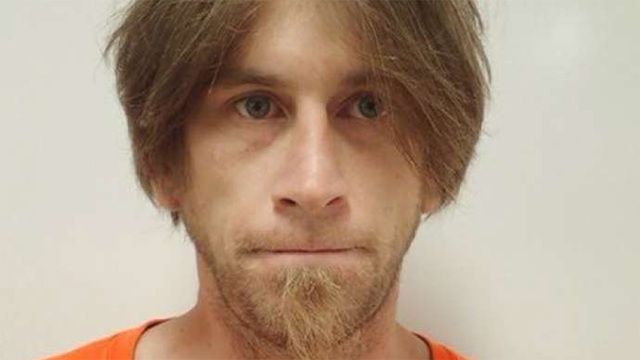 A man accused of attacking an African-American man with a machete while shouting racial slurs has been taken into custody in Clearlake, California.
Police responded to calls Saturday night that a man had been wounded by a machete in the Beach Front Apartments complex, Lake County News reported.
The victim told officers that a man had been yelling racial slurs at people in the parking lot of the complex before going inside the building and returning armed with a machete. He allegedly struck the victim on the shoulder with the blade several times while shouting racial slurs, causing serious injuries, Police Sergeant Travis Lenz said.
Police have identified the alleged attacker as Anthony Robert Hammond, 34. He is being held in Lake County Jail on $1 million bail on felony charges including battery with serious bodily injury, assault with a deadly weapon and hate crime.
The victim was taken to hospital by paramedics. His identity has not been disclosed due to the severity of the attack, police said.
After the attack, the perpetrator fled back to his apartment in the building. Police evacuated nearby buildings and set up a perimeter around the apartment.
Officers looking through a window of Hammond's apartment saw a man asleep on a sofa, and Hammond attempted to hide in a refrigerator, before fleeing into a back bedroom.
Officers were able to remove the man asleep on the sofa from the apartment, but Hammond, who police believed may have been carrying a firearm, refused to leave.
After a standoff lasting several hours, police persuaded Hammond to leave the apartment and placed him under arrest. Officers executed a warrant to search of the premises, finding the machete they believe was used to attack the victim. They did not find any firearms.
On the way to the police station, Hammond allegedly threatened to kill the transporting officer and his family on his release from jail.
The incident comes amid a spike in hate crimes in the U.S., with passions inflamed during the 2016 presidential fueling a 20 percent in offenses last year, according to a leading researcher.
On Friday, two men were killed on a commuter train in Oregon. A man subsequently identified as white nationalist Jeremy Christian allegedly stabbed them when they attempted to defend a woman he was subjecting to Islamophobic abuse.
California Man Arrested for Hate Crime After Machete Attack | U.S.