Anthony Hopkins Opens Up About Battling Alcoholism While Working as an Actor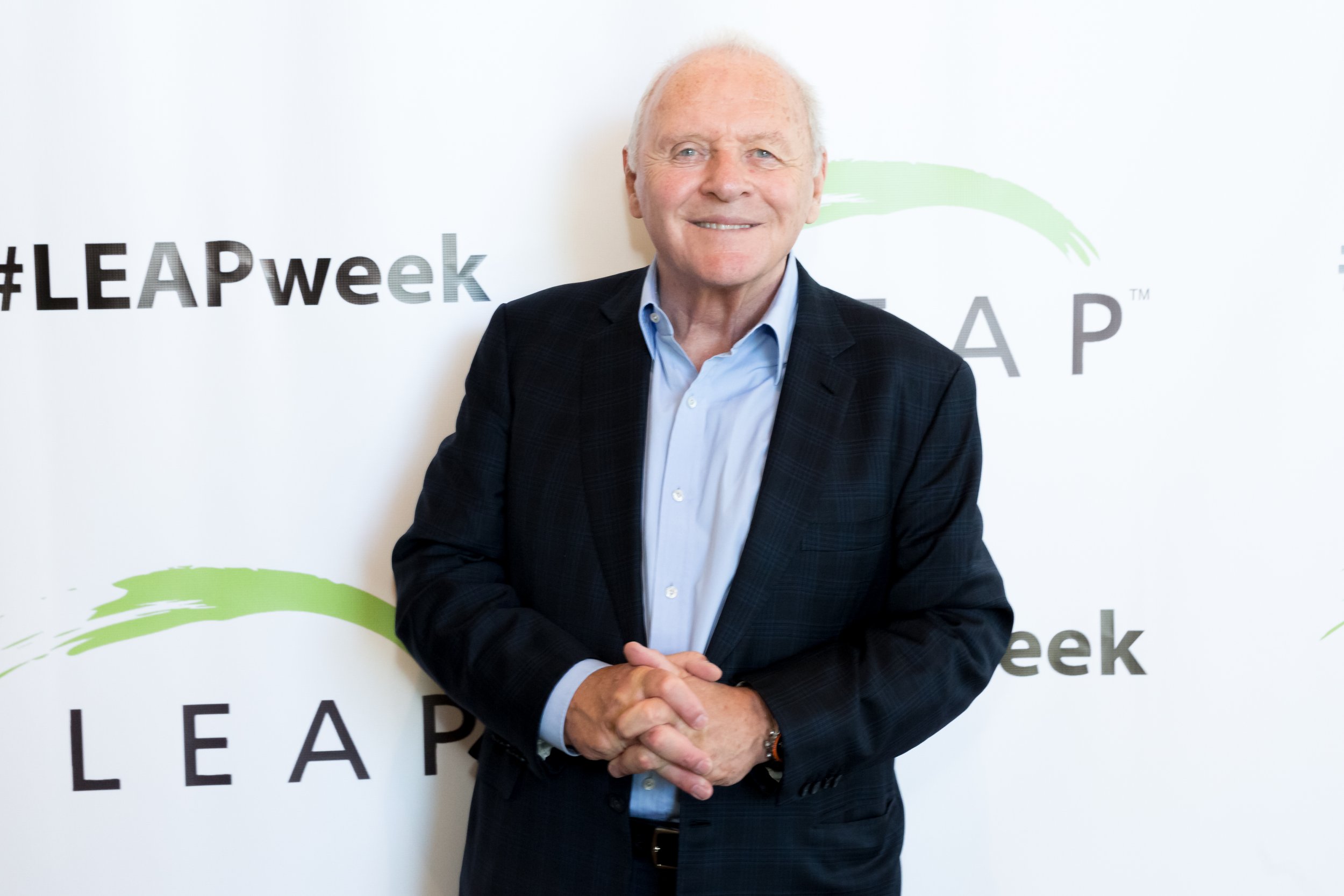 Sir Anthony Hopkins opened up about his alcoholism at a LEAP Foundation conference, according to The Hollywood Reporter Wednesday.
The LEAP (Leadership, Excellence and Accelerating Your Potential) Foundation hosts a program at the University of California, Los Angeles (UCLA) campus each year, dedicated to giving young adults the skills they need to succeed. LEAP Week 2018 included celebrity speakers like Hopkins, actor Mark Wahlberg, CEO of SpaceX Elon Musk and singer Paula Abdul.
Hopkins told the high school and college students about his drinking and what led to him stopping. "Because that's what you do in theater, you drink," he said. "I was very difficult to work with, as well, because I was usually hungover." The actor said he was "disgusted, busted and not to be trusted" in December 1975. A woman at an Alcoholics Anonymous meeting at the time asked, "Why don't you just trust in God?" and after that, he lost the desire to drink. "I still cannot believe that my life is what it is because I should have died in Wales, drunk or something like that," he said at LEAP Week.
He talked about his alcoholism before, in an interview with The Guardian in May. "I'm very happy I'm an alcoholic—it's a great gift because wherever I go, the abyss follows me. It's a volcanic anger you have and it's fuel. Rocket fuel. But of course, it can rip you to pieces and kill you," he said. "Over the years, I have learned not to be a people-pleaser. I don't have a temper anymore. I get impatient, but I try not to judge. I try to live and let live."
He also shared words of wisdom about life in a tweet featuring a photo of himself and Dr. Bill Dorfman, the founder of the LEAP Foundation, Wednesday. "Live life as if it's impossible to fail," he wrote.
That wasn't the first time the actor offered a life lesson. "Keep going, never give up," he said ahead of turning 80 (in December) on Jimmy Kimmel Live in 2017. "We get questions in our head and little voices that put us down when we were kids. Get over that. That's what I had to do—get over whatever troubles." He kept a photo of himself as a young boy on his phone and said to it, "We did okay, kid."