Anthony Hopkins Praises Chadwick Boseman in Belated Oscars Speech
Anthony Hopkins delivered a belated Oscars acceptance speech this morning from his home, where revealed he did not expect to win the Best Actor award and paid tribute to the late Chadwick Boseman.
Speaking from Wales, a shocked Hopkins said he did not expect to win this award for The Father at the age of 83.
"I'm very grateful to the Academy and thank you. And I want to pay tribute to Chadwick Boseman, who was taken from us far too early," he said in a clip shared by Filmatic on Twitter.
He continued: "I really did not expect this. So I feel very privileged and honored. Thank you."
Last night, Hopkins' award was accepted on his behalf by last year's winner Joaquin Phoenix at the very end of the ceremony, leading to something of an anticlimax from viewers who had expected a posthumous win for Boseman.
At 83, Hopkins is the oldest actor to win at the Academy Awards, beating the late Christopher Plummer by a year.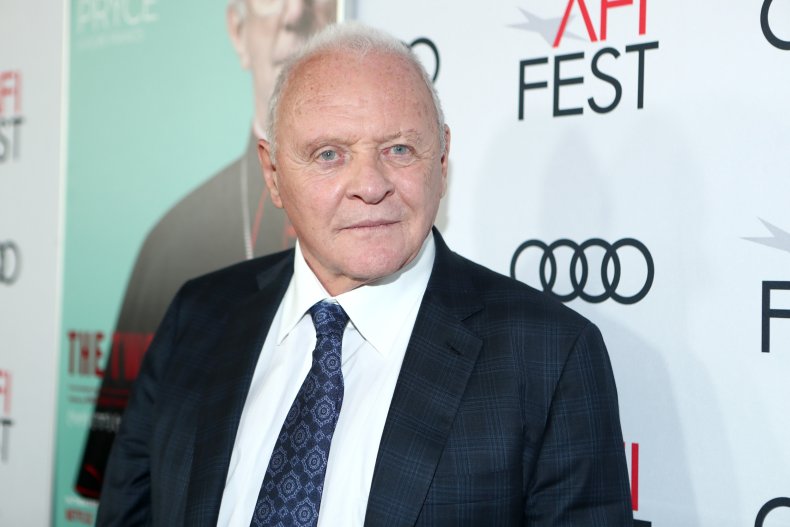 Hopkins beat out Riz Ahmed, Steven Yeun and the late Chadwick Boseman for the statuette in a wine being described as the biggest anti-climax in the history of the prestigious awards.
Many viewers have been accusing the Academy of baiting expectations of a posthumous win for Boseman due to the Best Actor category being held until the very end, in a change to the usual order of the event.
The night ended on a confusing and abrupt note rather than a congratulatory one as Joaquin Phoenix dryly announced Hopkins as the winner without the usual suspense-filled drama of most years.
"The Academy congratulates Hopkins and accepts the Oscar on his behalf, thank you," he said then the show was over.
Hopkins' The Father co-star Olivia Colman was expected to make a speech on his behalf but that never happened.
This is Hopkins' second win and fourth nomination in the Best Actor category.
He previously won the award in 1992 for his role in The Silence of the Lambs. He was also nominated for The Remains of the Day 1994 and Nixon in 1996.
Hopkins' agent confirmed that the actor was at home sleeping when his win was announced.
"Tony was in Wales, where he grew up, and he was asleep at 4 in the morning when I woke him up to tell him the news," Jeremy Barber told People magazine.
"After a year in quarantine, and being double-vaccinated, he was finally able to return to Wales, and age 83, it was a great relief after such a difficult year," he continued. "But he loved the role in The Father—it's his proudest performance—and to be the oldest living actor to win in the category means so much to him."