Nigerian Government to Invite British Boxer Anthony Joshua to Visit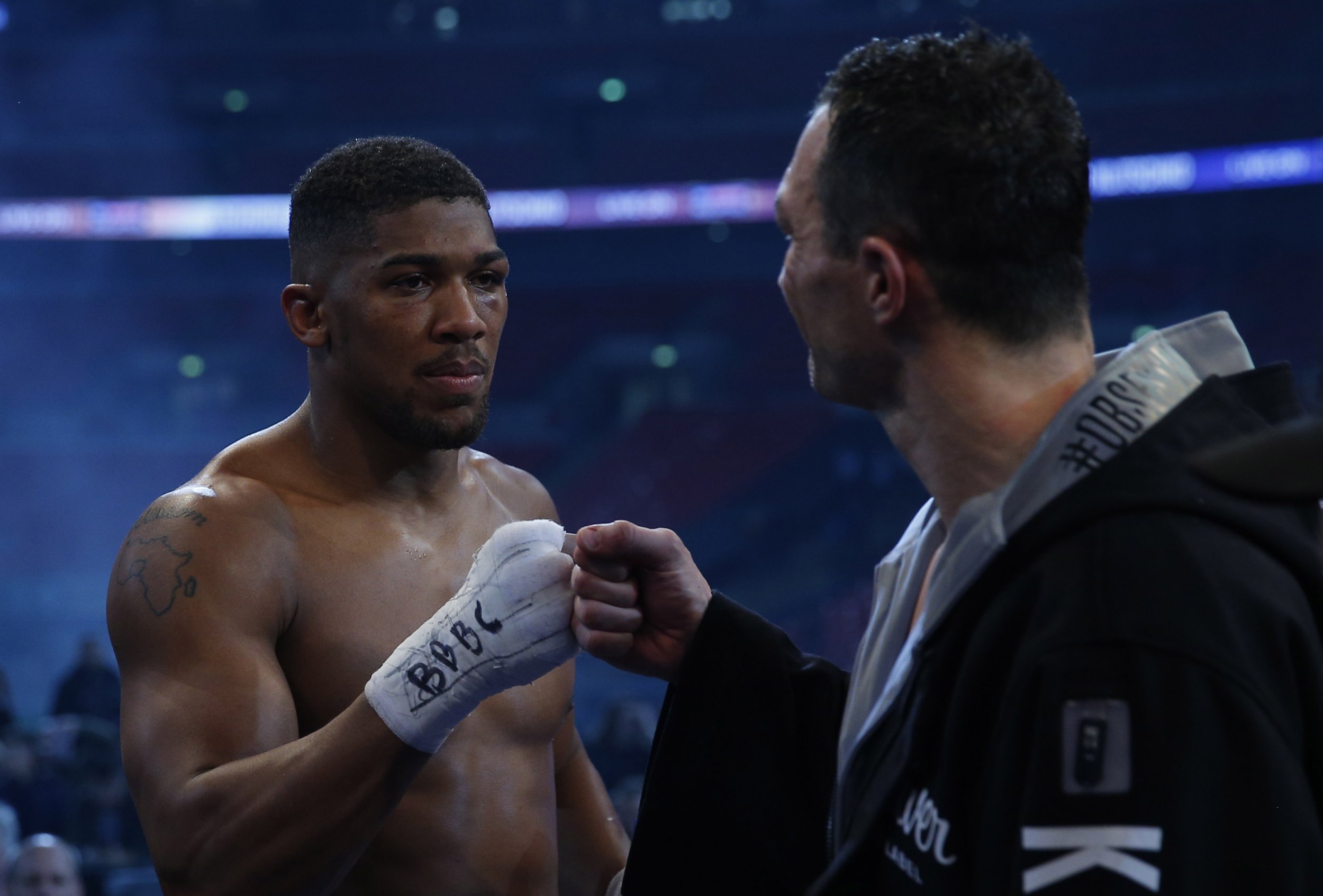 The Nigerian government has said it will invite British boxer Anthony Joshua, whose mother is from the West African country, to visit after his title-winning victory over Wladimir Klitschko.
Joshua, whose father is of mixed Nigerian and Irish descent, triumphed over the Ukrainian Klitschko in a closely fought encounter at London's Wembley Stadium. The fight was witnessed by 90,000 fans and millions more via telecast around the world, leaving Joshua holding titles across three boxing organizations.
Nigerian Information Minister Lai Mohammed said that the country is proud to be associated with Joshua, according to a ministry statement. The minister hailed Joshua for his "humility" and his "undying spirit," referencing the fact that Joshua was knocked down by Klitschko in the sixth round of their bout, but managed to come back and win by a technical knockout in the 11th round.
Mohammed said he would soon invite Joshua to Nigeria "especially as he [Joshua] has said he is looking forward to giving something back to the country."
Joshua has spoken positively of his Nigerian roots. The boxer has previously said that he is a "Nigerian man by blood" and has spoken of his fondness for Nigerian foods, including pounded yam.
The 27-year-old, who was born and spent most of his childhood in the U.K., went by the name Femi at school, an abbreviation of his middle name Oluwafemi, a common name among the Yoruba people of western Nigeria. He also has a tattoo of the continent of Africa on his right arm, with the outline of Nigeria etched into the image.
Joshua even tried to represent Nigeria at the 2008 Olympic Games in Beijing, according to a report by ESPN. The chief coach of the Nigerian boxing team for the Games, Obisia Nwankpa, said that he had invited Joshua to attend the team trials but the British boxer had turned up late and so was not admitted to the team.
The boxer went on to win a gold medal for Great Britain in the super-heavyweight division at the London 2012 Olympics and has won all 19 of his career fights by knockout.