Supreme Court Justice Anthony Kennedy Not Retiring for At Least Another Year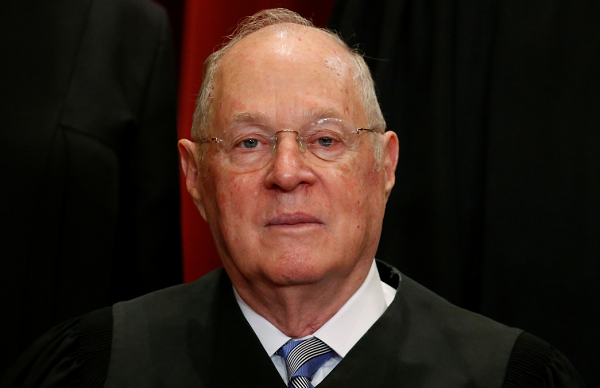 Supreme Court Justice Anthony Kennedy's retirement most likely won't come until next year at the earliest. Speculation as to Kennedy's intentions has been mounting, but an NPR report released Saturday said that the justice had no plans of leaving the Supreme Court before the next term starts in 2018.
Kennedy, who turns 81 in July, is expected to return to the bench following the summer recess. However, NPR reports that he has not yet hired any clerks for the next term and has let those desiring positions in his office know that he is considering retirement.
Many in Washington had speculated that the Ronald Reagan appointee, a crucial swing vote on the court, would announce his retirement this summer. And rumors only continued to mount after Kennedy rescheduled a reunion event that was initially planned for 2018. The event, attended by several of his former staffers, was instead held on June 24, during which he even teased he had a big announcement to make: The bar was open.
With no retirement announcement in sight—at least for another year—Trump will be unable to appoint another Supreme Court justice.
Republicans banking on an empty seat on the bench had already started considering who would take Kennedy's spot if the longest-sitting justice had actually decided to retire this year. Although Trump said during a May interview that he had "heard the same rumors" about Kennedy's potential retirement, the president said that he was unaware of the justice's plans. He also mentioned that he didn't like talking about the odds of Kennedy retiring.
However, Trump still noted that he'd be open to recommending some of the potential nominees he had initially suggested if a spot were to open up. While on the campaign trail, Trump suggested 21 candidates he'd consider to fill open spots on the Supreme Court bench. Since coming into office, the president has already appointed Justice Neil Gorsuch, a former Kennedy clerk who oversaw Colorado's Court of Appeals for the 10th Circuit before being confirmed as a justice.