Jose Mourinho: This Manchester United Star Has Blown His Chance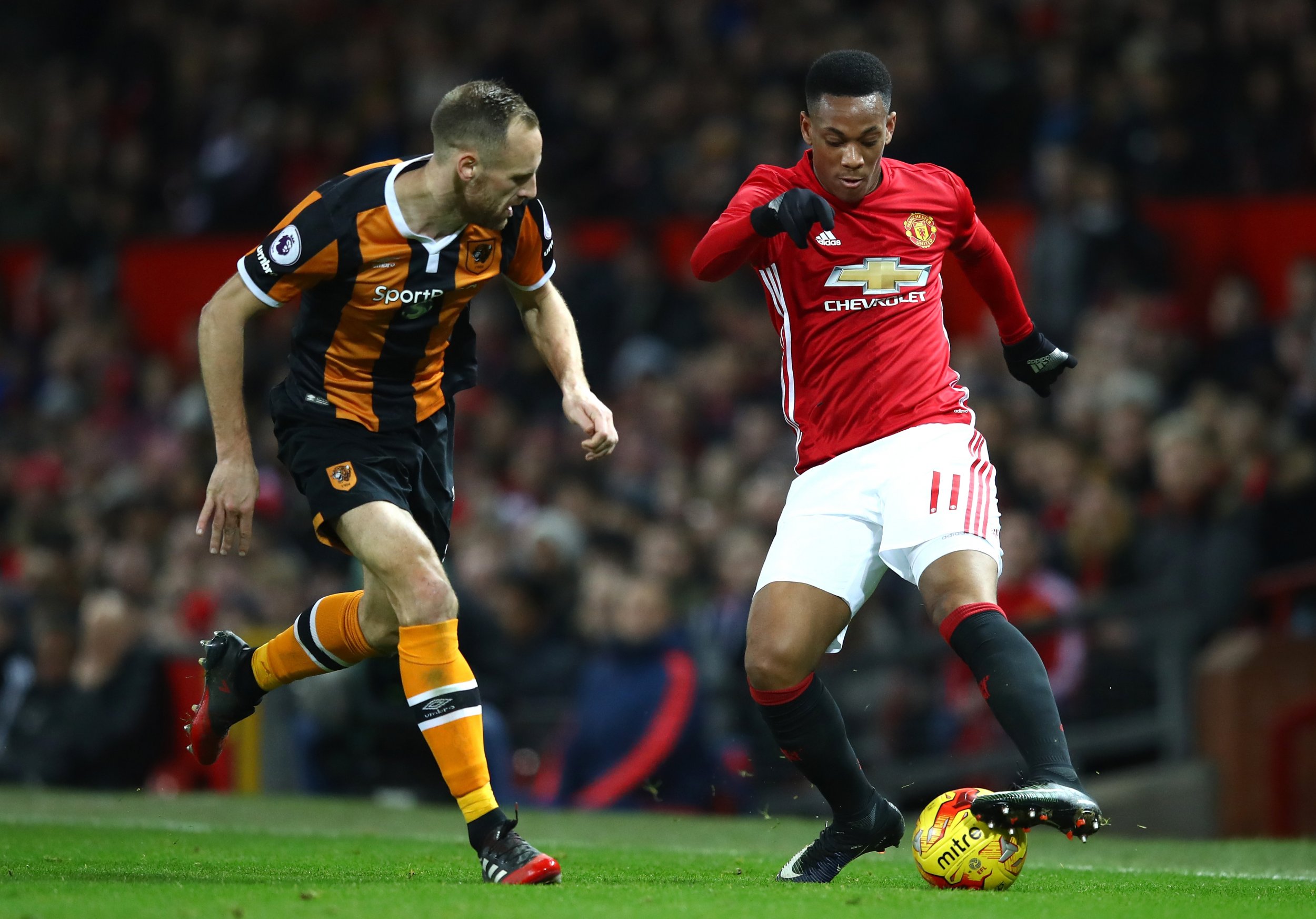 Manchester United manager Jose Mourinho has warned Anthony Martial that he is missing his opportunity to get a place in his starting lineup.
Martial was dropped completely from United's squad for the 1-1 draw with Stoke City last Saturday, and has struggled to find form so far this season under Mourinho's leadership.
"I just think he didn't catch with both hands a big opportunity he had," Mourinho told reporters including The Guardian ahead of United's meeting with Hull City in the EFL Cup semi-final second leg on Thursday. "When we spoke about Memphis Depay [leaving for Lyon] we spoke about it being the only position where we have an over-booking of players.
"Anthony played against Liverpool, a big match for us and a big match for him, too. Then the next game I went to [Juan] Mata and [Henrikh] Mkhitaryan. This is the situation."
Martial has been linked with a move away from Old Trafford on loan this month, although report in the Daily Express earlier this week claimed United would block any move for the 21-year-old, who could end up costing £58 million ($73.4 million) from AS Monaco in France, according to leaked documents that show how the transfer is supposed to work.
United plays in the second game of the semi-final of the EFL Cup tonight. It takes a 2-0 lead to the KCOM Stadium in Hull as it seeks to meet Southampton in the final at Wembley on February 26.