Anthony Porter, Whose Case Fueled Illinois' Abolition of Death Penalty, Dies at 66
A former death row inmate—whose exoneration led to the abolition of the death penalty in Illinois—has died at 66.
Anthony Porter died this week, his former attorney Jim Montgomery told WBBM Radio.
"Tony had a pretty tough lifestyle. He was a man who came up on the street and did not make much changes in his lifestyle from the time he exited the penitentiary," Montgomery said.
According to Cook County Medical Examiner's Office, Porter died from an "anoxic brain injury, probable opioid toxicity." His death was ruled an accident.
Porter was sentenced to death for the 1982 murder of a teenage couple, Jerry Hillard and Marilyn Green, in a park on Chicago's South Side.
In 1998, he was two days away from being executed when a judge granted a stay after his attorneys argued that his low IQ meant he was not capable of understanding why he was being executed.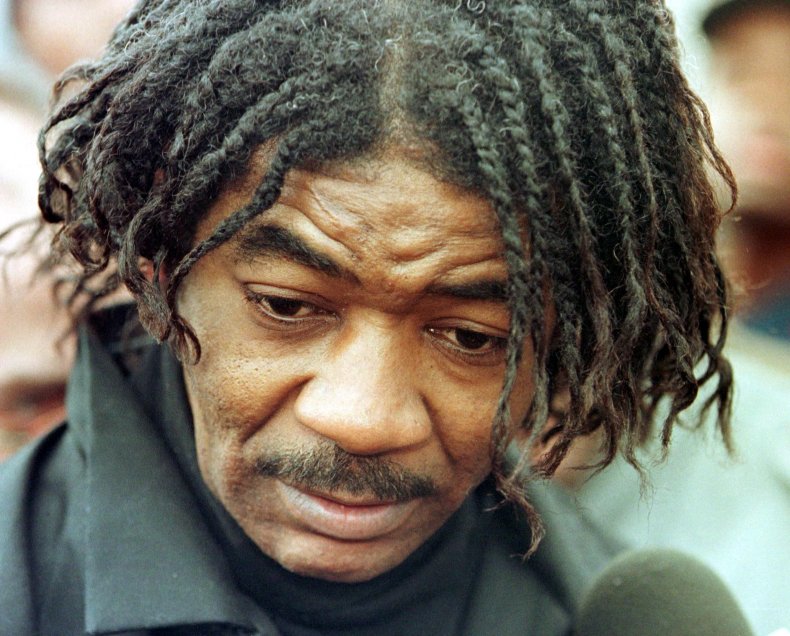 The following year, Porter was exonerated and freed after almost 17 years on death row because another man, Alstory Simon, confessed to the double murder on videotape during an investigation by a team of journalism students from Northwestern University.
Simon was convicted and sentenced to 37 years in prison in 1999.
However, Cook County State's Attorney's Office re-examined Simon's conviction in 2013 after he recanted his confession, saying he had been tricked into making it by a private investigator who was working with David Protess, a journalism professor at Northwestern.
Simon said the investigator, Paul Ciolino, had told him he would serve only a short sentence and would receive a share of the profits from a book and movie deals generated by the case. The investigator strongly denies framing Simon and is suing for defamation over the claims.
Jennifer Bonjean, a lawyer representing Ciolino, told Newsweek on Thursday: "We finally will have the opportunity to prove that a group of strongly pro-police lawyers, their investigator, and a Chicago Police officer publicly peddled the lie that Ciolino framed Alstory Simon by coercing a videotaped confession from him.
"The goal of this group was to discredit Ciolino personally and more broadly to discredit the community of lawyers, journalists and activists exposing wrongful convictions in Illinois. There will be a trial and the truth will be revealed, which is that Porter was innocent of the Hillard-Green murders and Simon voluntarily confessed to committing the crimes because he did, in fact, commit the crimes."
Simon was released from prison in October 2014. The murders of Hillard and Green remain unsolved.
In a 2014 press conference about Simon's release, then State's Attorney Anita Alvarez said the investigation of the case was "so deeply corroded and corrupted that we can no longer maintain the legitimacy of this conviction."
Alvarez also said the case against Simon had been tainted by the questionable methods employed by Protess, who left Northwestern in 2011. A 2014 documentary, A Murder in the Park, examined the Northwestern investigation.
After his release, Porter filed a federal civil rights lawsuit against the city of Chicago. But the city argued that he was guilty of the murders, and Porter lost the lawsuit, according to the Chicago Tribune.
Porter's exoneration in 1999 reignited the debate about the death penalty in Illinois and helped persuade former Gov. George Ryan to halt all executions in the state. In 2003, just before leaving office, Ryan emptied death row by commuting all death sentences to life in prison.
The Illinois state legislature abolished the death penalty in 2011.
Newsweek has contacted Jim Montgomery and David Protess for comment.
Update 7/8/21, 9:20 a.m. ET: This article was updated to add a statement from attorney Jennifer Bonjean.