Anthony Rapp Responds To 'House of Cards' Return After Facing Harassment From Fans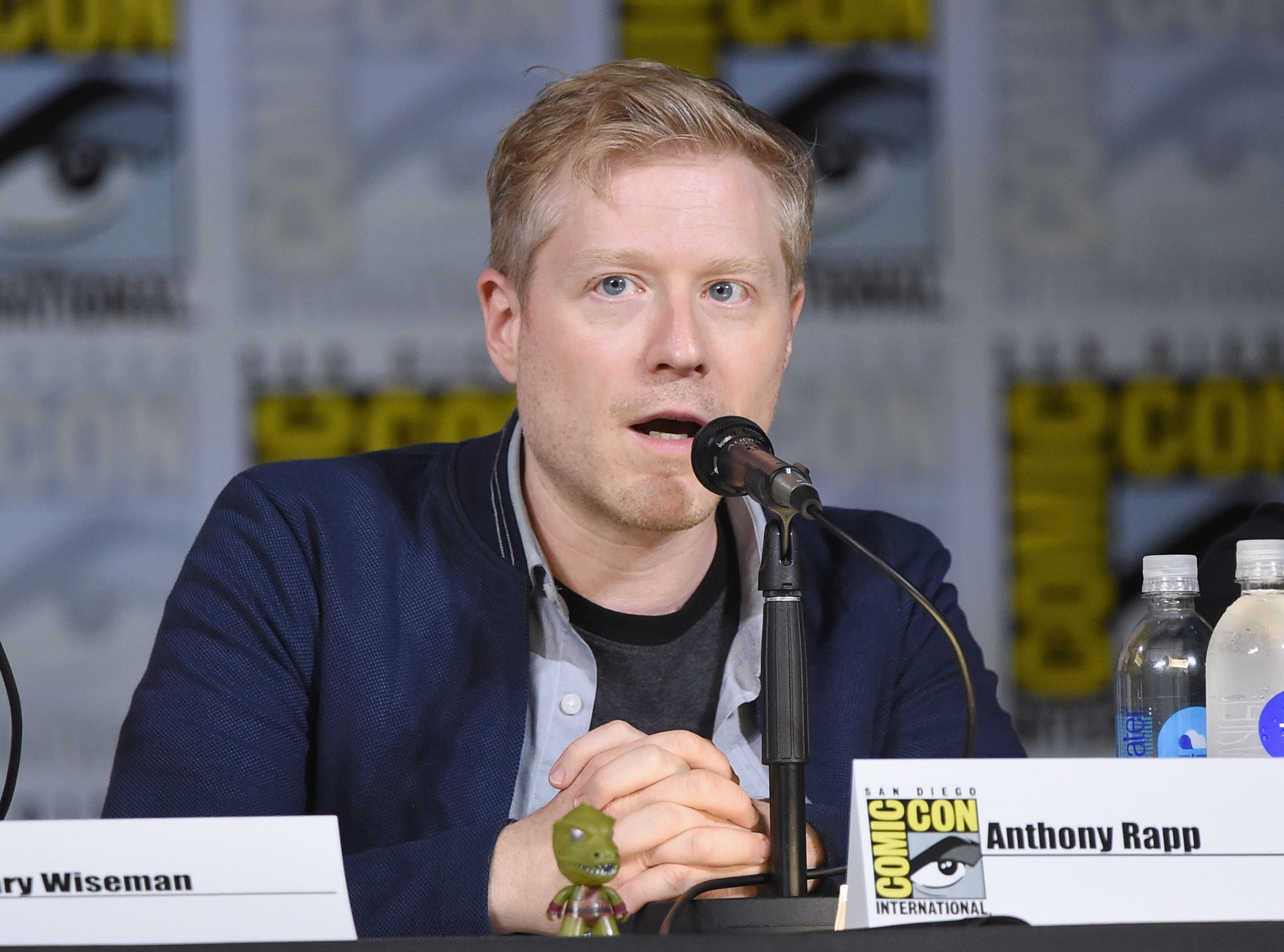 House of Cards Season 6 will continue without Kevin Spacey, and Spacey's accuser Anthony Rapp is happy to hear it.
The Star Trek: Discovery actor, who was the first to publicly accuse Spacey of predatory sexual misconduct, reacted to the news on Twitter, stating he was "gratified" the remaining cast and crew will be able to complete the show's sixth and final season. "I wish them all the very best on @HouseofCards Season 6," Rapp tweeted.
Rapp's well-wishes are particularly poignant after a handful of angry House of Cards fans harassed him for "ruining" their favorite show, as well as blaming him for the demise of Spacey's career. Some fans chastised him for not waiting until after the show's series finale before coming forward. Others blamed him for "cast and crew who now need to find new jobs to feed their families and pay their bills."
Rapp shared several of the hateful messages he received on Twitter last week:
Back in October, Rapp publicly accused Spacey of making sexual advances on him when Rapp was 14 and Spacey was 26. Following Rapp's initial allegations, eight former and current House of Cards employees came forward claiming Spacey created a "toxic" work environment on the set. Netflix quickly severed all ties with Spacey, and Media Rights Capital put production of House of Cards on hold. Spacey was also cut from Ridley Scott's completed feature All the Money in the World. Scott reshot Spacey's scenes with Christopher Plummer just weeks before the film's theatrical release.
Whether or not House of Cards would be canceled was unclear until today's announcement from Netflix content chief Ted Sarandos. Sarandos said the company was "excited to bring closure to fans." The Netflix drama will resume production in early 2018, and unionized cast and crew will continue to be paid for the remainder of the production hiatus.
The series will return without its disgraced star, for an eight-episode final season starring Robin Wright. (Originally a 13-episode final season had been planned.) Considering Claire Underwood is already president (taking "her turn") by the end of Season 5, it's fitting for Spacey's old job to go to Wright, as well.