Bill Hader Delivers His Anthony Scaramucci Impression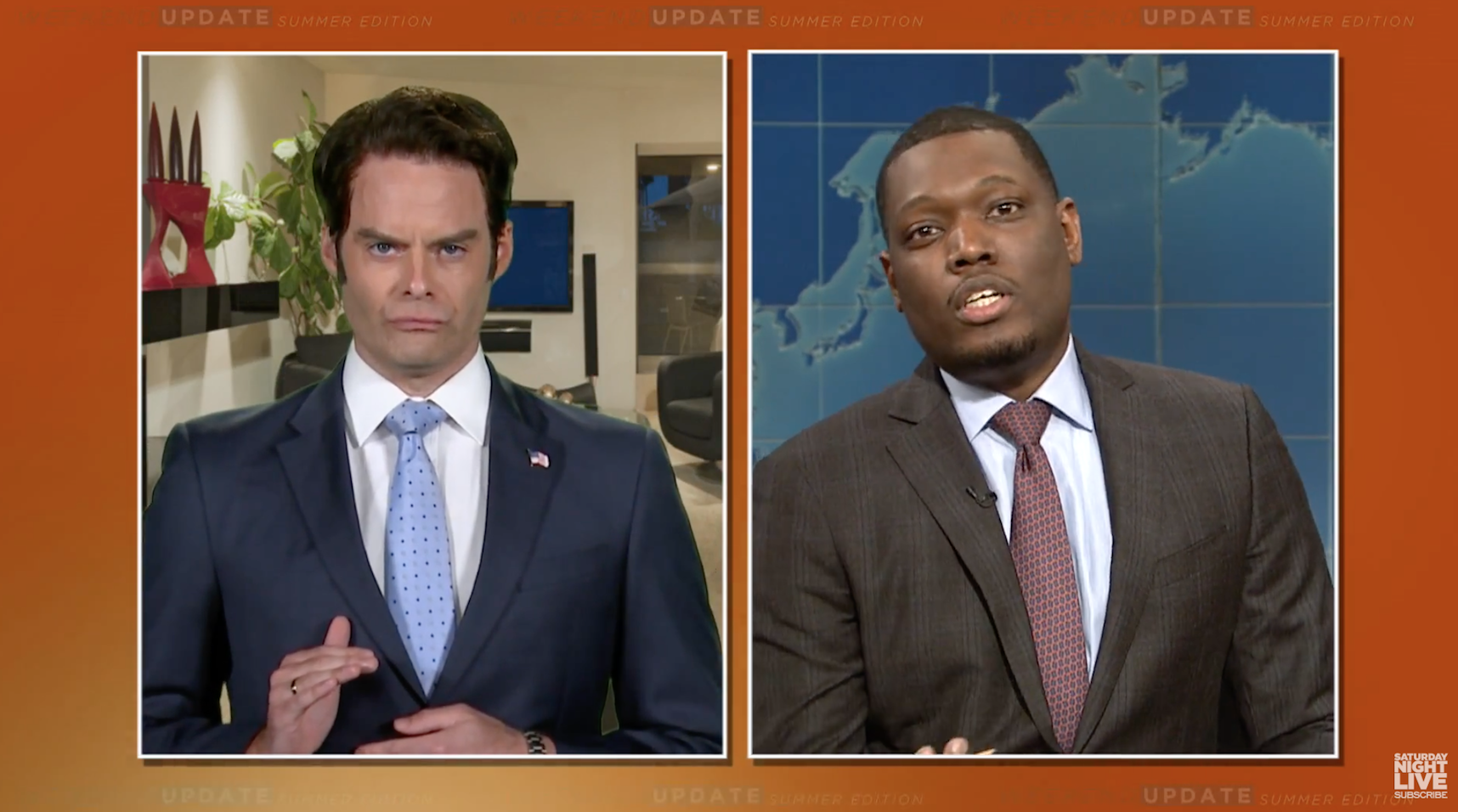 Perhaps the most colorful of the many, many colorful figures to enter the orbit of Donald Trump is Anthony Scaramucci, whom the president jettisoned as White House communications director after only 11 days on the job. The Mooch is slick, a proud Italian with a penchant for profanity. His incendiary, controversy-laden tenure as the face of Trump's communications team was tragically short-lived—but, as the saying goes, the stars that burn twice as bright last half as long (or, in the case of The Mooch, some fraction that is way, way less than half).
Related: Anthony Scaramucci Compares Himself to Monica Lewinski
The Mooch hasn't left the news since his ouster. His communications plan was leaked. Podcasts have been recorded. TV appearances have been planned. On Wednesday, he compared himself to Monica Lewinsky, tweeting that Ryan Lizza, the New Yorker reporter whom Scaramucci called to vent about his frustration with leaks and the administration, was the "Linda Tripp of 2017."
This has all been in service of giving master impersonator Bill Hader ample time to fashion an impression of one of politics' most mockable characters. He unveiled it last night on Saturday Night Live's "Weekend Update" special.
There isn't a ton of nuance to Hader's impersonation. It's essentially just a parody of an overconfident Italian guy—but one could argue that's really all Scaramucci is. This was a layup for Hader, who is one of the greatest impressionists in the history of Saturday Night Live.
"The Mooch has no regrets, baby!" he boomed after FaceTime-ing Michael Che. "All I did was sell my company, miss the birth of my child and ruin my reputation—all to be king of Idiot Mountain for 11 days. The Mooch is loose!"
The Mooch's post-White House publicity tour will continue Sunday, when he sits down with George Stephanopolous, and Monday, when he stops by The Late Show With Stephen Colbert. Colbert offered a pretty convincing impression of The Mooch himself.
America can't get enough of Scaramucci, and thankfully, The Mooch is indulging us.
On Friday afternoon, he offered a critique of Hader's impression.
Keep Mooch-ing.