Anthony Scaramucci Boasted Trump Could Sink 3-foot Golf Putts, the White House Says It's 30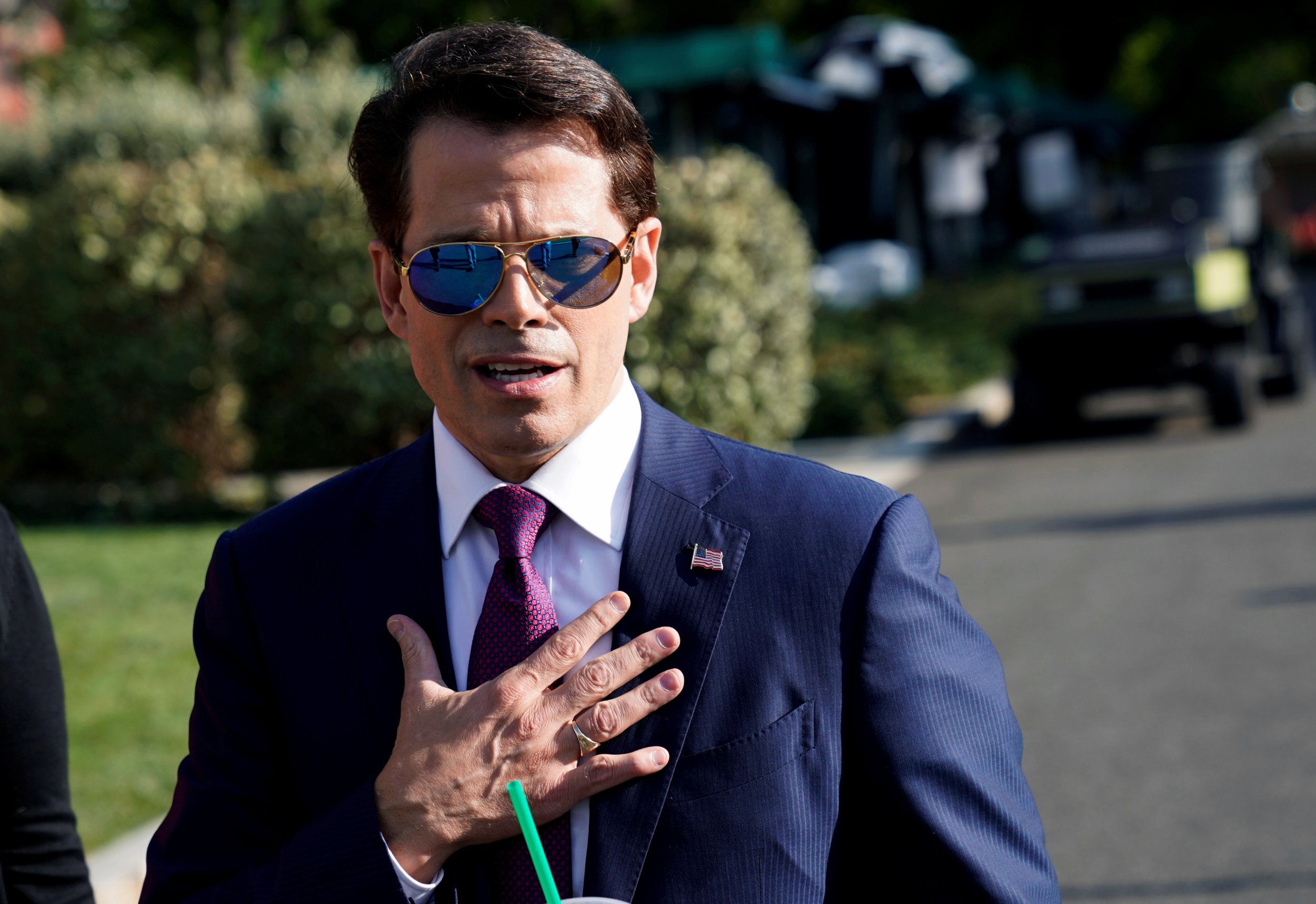 Before he was forced into damage control over a foul-mouthed tirade to a journalist, Anthony Scaramucci told reporters at a White House briefing how President Donald Trump was a competitive guy who could hole 3-foot golf putts. However, either by mistake or by design, the official transcript of the press conference reads that the president's golfing prowess is 10 times better than that.
As he made his first statements on July 21, incoming White House Communications Director Scaramucci described the president as "the most competitive person I've ever met." He elaborated: "I've seen this guy throw a dead spiral through a tire. I've seen him at Madison Square Garden with a topcoat on. He's standing in the key and he's hitting foul shots and swishing them, OK? He sinks 3-foot putts."
When the White House released the official transcript of Scaramucci's press conference, however, the length of the putts was 30 feet.
Read more: What did Anthony Scaramucci say in his curse-filled interview?
The White House did not respond to queries from Newsweek as to whether the transcript contained a typo or if the putting length had been changed for another reason.
President Trump's fondness for golf is well known. The Trump Organization operates 17 golf courses around the world, including 12 in the United States. After criticizing former President Barack Obama for the amount of golf he played in 2014, as of the start of July, Trump has played golf 19 times since taking office, according to PolitiFact. In that same period of time, his predecessor played eight times.
Scaramucci's comment about golf came amid a long speech avowing President Trump's winning attitude and rebuking claims that he was feeling pressure concerning alleged Russian meddling in his presidential campaign.
"I don't see this guy as a guy that's ever under siege," Scaramucci said. "This is a very, very competitive person...The president is a winner. OK, and what we're going to do is we're going to do a lot of winning."
In subsequent interviews, Scaramucci continued to articulate his admiration for the president's personal tastes. Speaking to the BBC, the communications director praised Trump as man of the people because of his love of pizza and hamburgers.
"Oh my god, there's so many things about the president. How about the cheeseburgers, how about the pizzas that we eat?" Scaramucci said when asked to explain why the president was not a member of the elite despite his large personal wealth.
The new communications director initially had appeared to be turning a new page in the Trump administration by treading a less combative line with reporters. But in less than a week, Scaramucci has been forced onto the defensive after attacking Chief of Staff Reince Priebus and Chief Strategist Steve Bannon over leaks to the press.
In an interview with Ryan Lizza, The New Yorker's Washington correspondent, Scaramucci called Priebus a "a fucking paranoid schizophrenic, a paranoiac." He did not ask for his comments to be taken off the record. He has since written in a tweet that he made a mistake in trusting a reporter.