Anthony Scaramucci Calls Trump's Border Separation Policy 'Inhumane' and 'Cruel'
Former White House Communications Director Anthony Scaramucci broke ranks Monday to criticize President Donald Trump's administration for its policy of separating families who attempt to cross the border illegally.
"It's inhumane, and it's cruel," Scaramucci said on CNN's New Day, calling on the president to end the "atrocious" policy. "It's offensive to the average American. And when you think about American values, it does not represent American values," he said.
The policy of separating children from their parents when apprehended at the border is part of a broader "zero tolerance" initiative that the Trump administration announced this spring to curtail immigration. Attorney General Jeff Sessions ruled earlier this month that people fleeing domestic and gang violence would no longer qualify for asylum in the United States.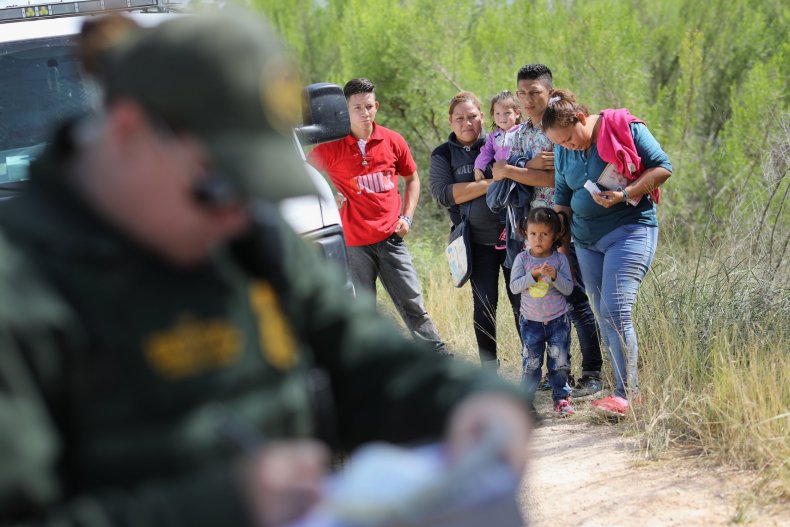 The hard-line immigration stance has become a lightning rod. The separation policy, in particular, has drawn harsh criticism from the American public, Democrats and an increasing number of Republicans.
In addition to being a moral issue, Scaramucci said, it's a political one. He urged Trump to consider the optics of the situation and the upcoming midterm elections. "I'm sure there's more than one honest person inside the White House that's looking to the president straight-on, saying, 'Hey we got to fix this. This is really bad for us.'"
Some members of Trump's administration have defended the policy. The New York Times reported Saturday that one of the policy's biggest proponents was Trump's senior policy adviser Stephen Miller, and White House Chief of Staff John Kelly called separation a "tough deterrent" in an NPR interview last month.
"The children will be taken care of—put into foster care or whatever. But the big point is they elected to come illegally into the United States, and this is a technique that no one hopes will be used extensively or for very long," said Kelly in May.
However, a growing number of Republicans inside and outside the White House have stepped forward to criticize the policy.
"As a mother, as a Catholic, as somebody who has a conscience," said White House senior adviser Kellyanne Conway on Sunday, "I will tell you that nobody likes this policy."
Former first lady Laura Bush blasted the policy in a column in The Washington Post Sunday. "I live in a border state. I appreciate the need to enforce and protect our international boundaries, but this zero-tolerance policy is cruel. It is immoral. And it breaks my heart," wrote Bush, who hails from Texas.
Trump, who has long advocated for tough border measures, has attempted to falsely blame Democrats for the separations, as tension over the policy rises.