Anthony Scaramucci Claims Trump Told Him He's a 'Total Act' in New Book By Washington Post Reporters
When former White House communications director Anthony Scaramucci asked President Donald Trump if he was an "act," the president's response affirmed he was.
"I'm a total act and I don't understand why people don't get it," Scaramucci told two Washington Post reporters Trump said.
Washington Post reporters Philip Rucker's and Carol D. Leonning's book, A Very Stable Genius, gives readers the "definitive insider narrative" of Trump's presidency, according to the synopsis from Penguin Random House. Ahead of its Tuesday release, The Washington Post published an article outlining some of the claims readers can expect to find in the book.
The book was based on interviews with 200 sources that the authors corroborated with calendars, diary entries, internal memos and private video recordings whenever possible, according to The Washington Post. While some of the stories shared in Wednesday's article cited unnamed aides, Scaramucci's anecdote named him as the author.
Newsweek reached out to Anthony Scaramucci on Facebook and The White House through email but did not receive a response from either in time for publication.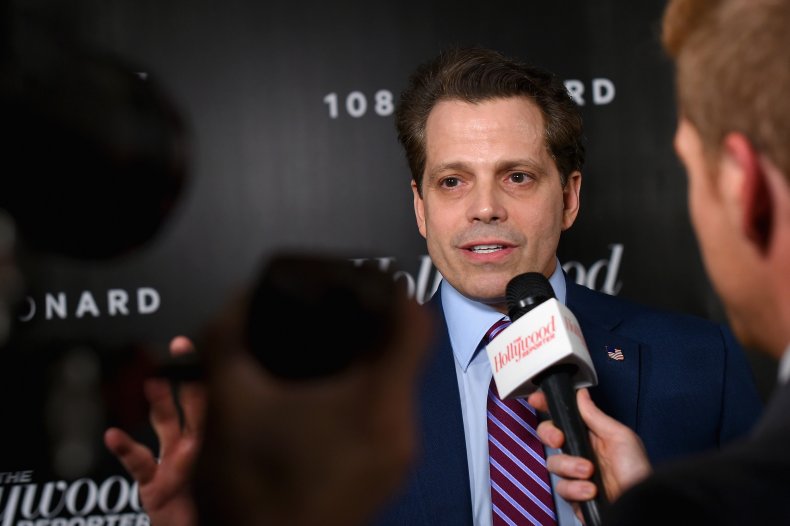 Trump tapped Scaramucci to be communications director on July 21, 2017, but his tenure only lasted 11 days and he left the administration on July 31, 2017. During his short stint at the White House, Scaramucci railed against people leaking inside information about the workings of the administration, telling CNN he didn't like what "they were doing to my friend," in reference to Trump.
Even after he left his role in the White House, Scaramucci defended Trump for about two years until he changed his tune in August 2019. The two traded jabs on Twitter, with Scaramucci saying that Trump was unfit for office and Trump claiming his former communications director was just upset because he couldn't get another job in the administration.
In an August 2019 op-ed for The Washington Post, Scaramucci called for Americans to "unite to prevent him from servicing another four years in office." He justified serving in his role in the White House and his continued support because he thought the positive results Trump achieved in office "outweighed the corrosive effects of his unpresidential behavior."
"I broke from Trump because not only has his behavior become more erratic and his rhetoric more inflammatory, but also because, like all demagogues, he is incapable of handling constructive criticism," Scaramucci wrote.
Since he parted ways with Trump, Scaramucci has continued his criticism of the president and supported his impeachment during a CNN interview in December. He's a "congenital liar," Scaramucci said of Trump at the time.