Anthony Scaramucci Compares Himself to Monica Lewinsky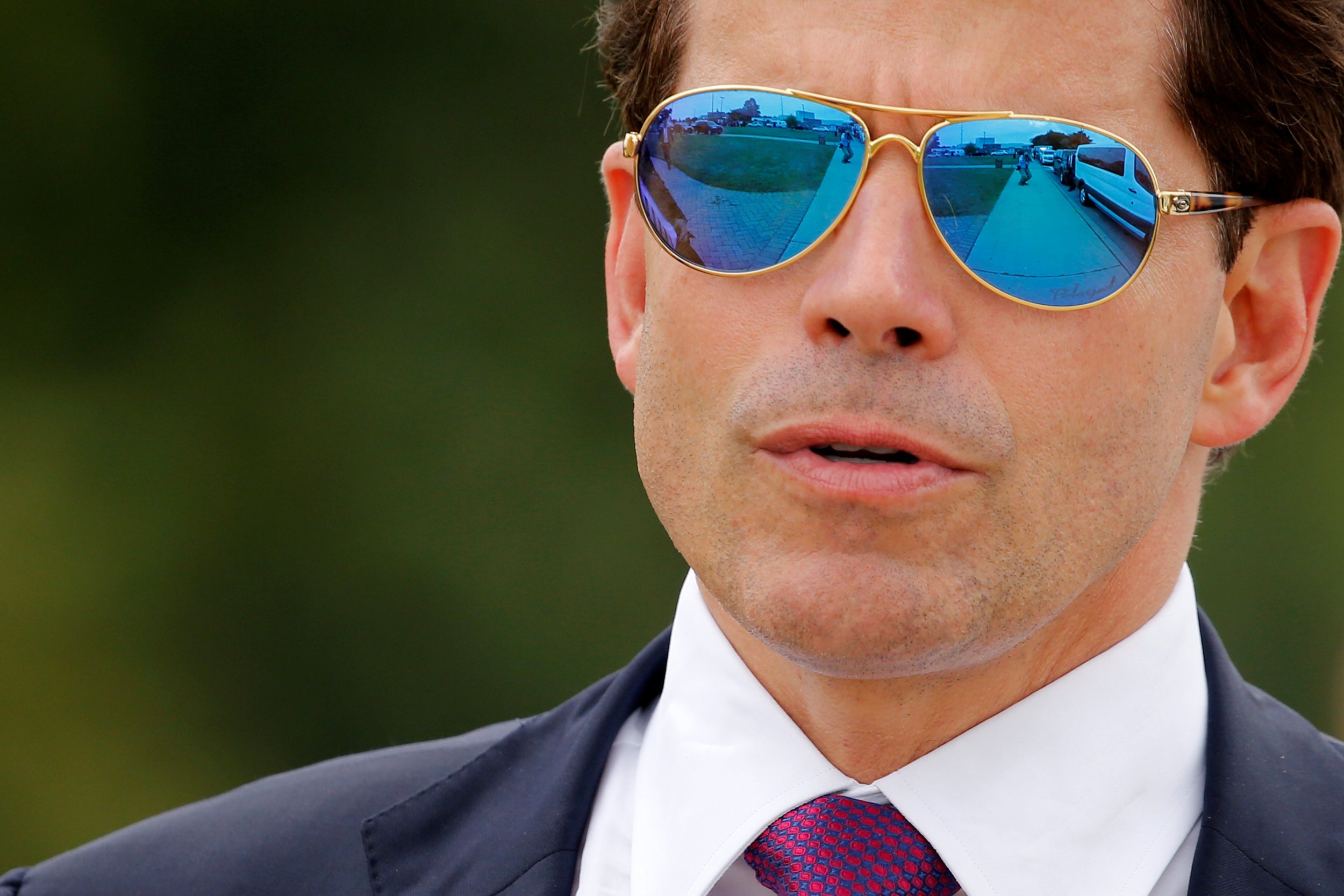 Disgraced White House communications director Anthony Scaramucci said Wednesday that the reporter who published an expletive-filled interview that led to him being fired is "up at night not being able to live with himself."
Scaramucci—who was ousted from his senior Trump administration job after a little more than a week in July—compared New Yorker reporter Ryan Lizza to Linda Tripp, a former Pentagon employee who figured prominently in the Lewinsky scandal.
"@RyanLizza is the Linda Tripp of 2017. People know. And he is up at night not being able to live with himself," Scaramucci tweeted Wednesday.
Scaramucci's analogy places him in the role of former White House intern Monica Lewinsky.
Tripp is known for secretly recording her phone calls with Lewinsky as Lewinsky detailed her sexual relationship with President Bill Clinton. Tripp turned over the tapes to independent counsel Ken Starr as he investigated the extramarital affair and whether Clinton lied during a sworn deposition.
Lewinsky was unaware that her phone calls with Tripp were being recorded.
Scaramucci said that Lizza "absolutely taped the call without my permission" and called him a "#lowlife."
The New Yorker published audio of the call last week. During the interview Scaramucci doesn't ask Lizza for his comments to be off the record. Laws about recording conversations vary from state to state in the U.S.
Read more: What did Anthony Scaramucci say in his curse-filled interview?
President Donald Trump's hiring of Scaramucci on July 21 prompted the resignation of press secretary Sean Spicer, and eventually that of former chief of staff Reince Preibus.
In his call with Lizza, the Wall Street investor accused Priebus of leaking White House information to the press and called him "a fucking paranoid schizophrenic, a paranoiac." He also said Trump's chief strategist Steve Bannon was trying to build his own brand off the "strength of the president."
Soon after the call, Scaramucci tweeted publicly that he would call the FBI and Department of Justice to investigate leaks, tagging Preibus in an accusation about Politico's reporting on his employee financial disclosure form. It turned out the document was available publicly and not leaked.
On July 28, the day after Scaramucci's call, President Trump replaced his chief of staff with former General John Kelly. Three days later, Kelly fired Scaramucci.
"The president certainly felt that Anthony's comments were inappropriate for a person in that position," said White House press secretary Sarah Huckabee Sanders, following Scaramucci's firing. Scaramucci was reportedly escorted from the White House.
Lizza did not respond to Scaramucci's tweet Wednesday even though it tagged him directly him on Twitter.
The one-time White House employee wrote the message soon after Lizza tweeted "Oh boy" in response to Scaramucci's post that he will appear on The Late Show with Stephen Colbert on Monday, August 14.