Anthony Scaramucci Compares Democratic Protesters to Nazi Propagandist Joseph Goebbels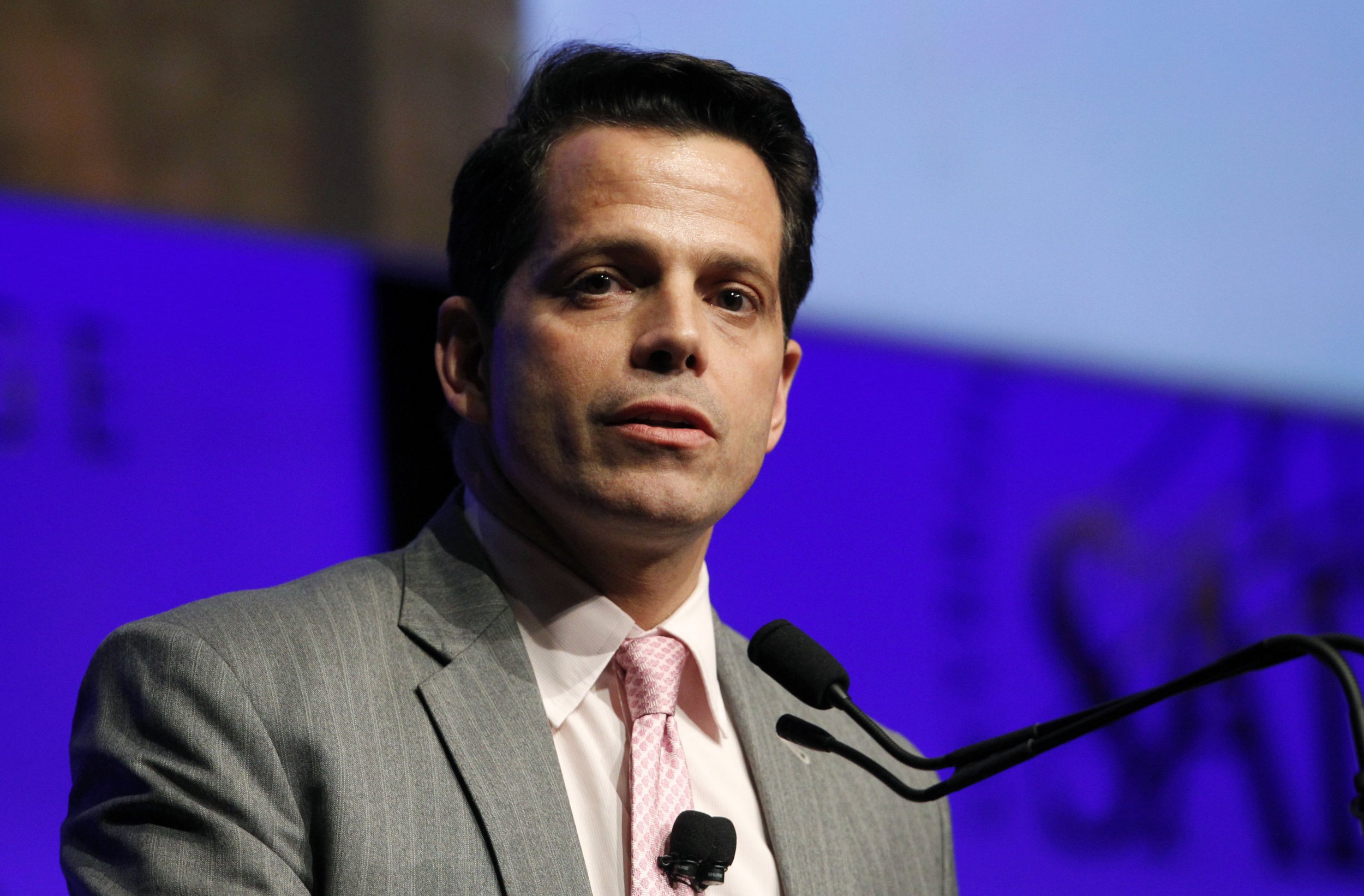 Former White House communications director Anthony Scaramucci has compared Democrats protesting the Trump administration to Nazi propagandist Joseph Goebbels.
"You dehumanize your enemy, you disfigured your enemy, and then you create a mob support mass protests," the former White House director of communications said on a Tuesday segment of Fox & Friends.
During the show, co-hosts Ainsley Earhardt and Steve Doocy played videos of protesters gathered outside of White House senior adviser Stephen Miller's apartment complex in Washington D.C. after he had returned from a trip to South Carolina with the president late Tuesday night.
One of the signs being held up by a demonstrator accused Miller of being a "white nationalist, Trump lackey, and architect of both the Muslim ban and family separation."
Another poster had a photo of the White House senior advisor accompanied with the words "Stephen Miller, Wanted."
"I'm not a Democratic strategist but that strategy is not going to work," Scaramucci told Earhardt and Doocy.
Scaramucci went further, saying that the irony of the situation is that liberals are accusing Donald Trump and his staff of fascism but they're defense tactics are "right out of Joseph Goebbels' playbook."
Goebbels was the appointed minister of propaganda in Adolph Hitler's Third Reich Germany who once said: "There are two ways to make a revolution. You can blast your enemy with machine guns until he acknowledges the superiority of those holding the machine guns. That is one way. Or you can transform the nation through a revolution of the spirit."
Scaramucci added that rather than attack policy, these protesters are going "full bore on the ad hominem attacks" which will "turn people off."
The personal attacks on Trump staff include most recently Sarah Huckabee Sanders, who was asked to leave a restaurant last week because the owner felt her employees would be uncomfortable catering to someone who works in the White House.
Sanders addressed the incident on Twitter as did President Trump, who ridiculed the restaurant, writing that it "badly needs a paint job" and "I always had a rule, if a restaurant is dirty on the outside, it is dirt on the inside!"
The comparison to Nazis has been used by both sides of the political aisle as the outrage over immigration policy continues to grow.
MSNBC Morning Joe contributor Donny Deutsch said on Friday's show that it's time for Democrats to begin seriously admonishing Trump supporters as being "bad guys" and "like Nazis."