Anthony Scaramucci: Ex-White House Counsel Don McGahn Leaked Stories Because He Didn't Get Farewell Party
Anthony Scaramucci—who served briefly as White House press secretary—claimed that a series of leaks from the White House came from former counsel Don McGahn.
In an appearance on CNN's Cuomo Prime Time Tuesday night, Scaramucci alleged that McGahn—who departed the Trump administration in October—was behind a series of leaks, including recent reports that President Donald Trump's daughter and adviser, Ivanka Trump, had used personal email accounts for official business, and that Trump had ordered the investigation of Hillary Clinton.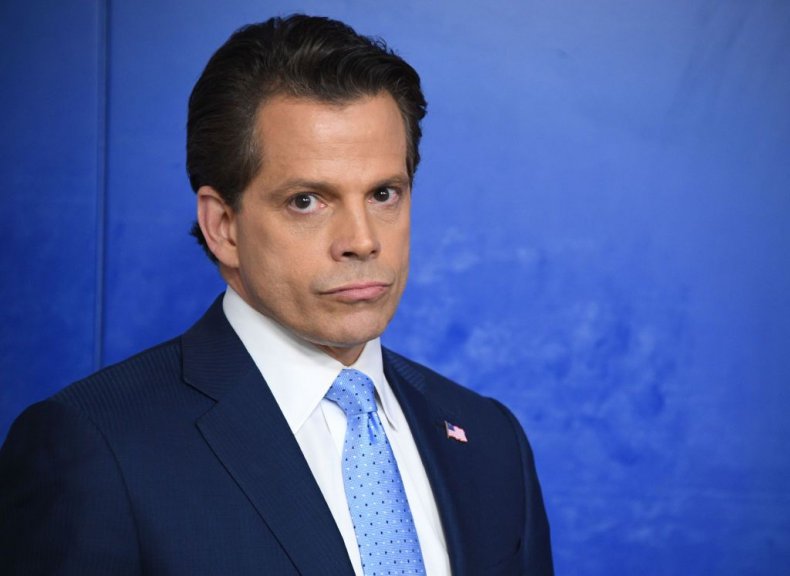 "For some reason, I think he's upset he didn't get a farewell party from the president " Scaramucci told host Chris Cuomo.
After Scaramucci criticized leakers as "disloyal," Cuomo retorted that maybe the leakers are "loyal to the country."
"I wholly and totally disagree with that, Chris," Scaramucci said. "I said it to Jake Tapper, the notion these people need to protect the country from the president is a bunch of nonsense."
The two addressed a Monday New York Times report, which claimed that Trump had to be talked out of ordering the prosecution of Hillary Clinton, his former rival for the presidency, as well as former FBI Director James Comey, a critic of his presidency.
According to the report, McGahn rebuffed numerous requests from the president to instruct the Justice Department to prosecute Clinton, who faced scrutiny over her use of private email servers while serving as secretary of state.
"Let me tell you something, I have been in situations with the president, so has other people inside the administration, he'll cough something, he'll say something and you're like, 'All right, he's just blowing off steam. Okay?' He wasn't — he wasn't pushing to prosecute those people," Scaramucci claimed.
"It smells to me like the leak came from McGahn," Scaramucci claimed. "For some reason, I think he's upset he didn't get a farewell party from the president."
"Anthony, come on. This is the second time he had to write a memo to the president that we know about saying, 'Mr. President, please don't do this, back off, it's crazy, you'll get impeached. Don't do it,'" Cuomo said.
"He wasn't — look, we all know that have worked for the president on the campaign, in the staff, when he's blowing off steam when he means something. This is some kind of retribution by McGahn to the president," Scaramucci said. "The president has obviously figured out that he wasn't 100 percent loyal to him."