Anthony Scaramucci Compares Donald Trump on Russia to Emperor With No Clothes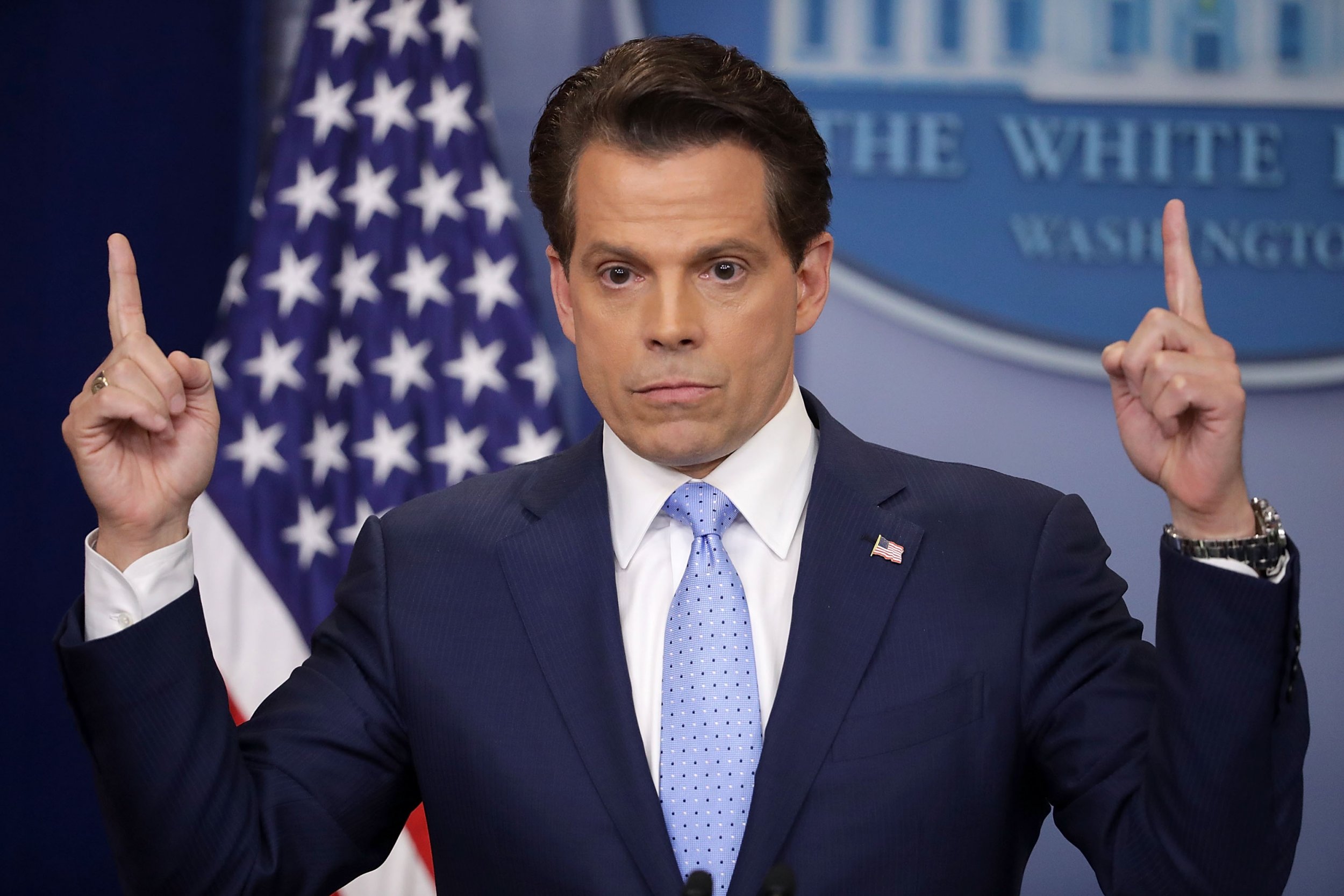 Former White House communications director Anthony Scaramucci pushed back against President Donald Trump's Russia comments Tuesday, likening the widespread criticism to the tale of "The Emperor's New Clothes."
Trump in a Monday press conference with Russian President Vladimir Putin bucked the U.S.'s own intelligence agencies and defended Russia against allegations that they meddled in the 2016 presidential election. The move came days after the Justice Department indicted 12 Russian intelligence officers for hacking the Democratic National Committee and campaign of Hillary Clinton during the election cycle. Trump's statements sparked bipartisan outrage.
"I think he has to reverse course immediately and he has to get out there as soon as possible before the concrete starts to set on this," said Scaramucci about the president on CNN.
Scaramucci called himself loyal to the president and said that the optics and strategy of the president were bad. The shortly-tenured former White House official said that people around the president need to stand up to Trump and tell him he may be wrong on the Russia issue.
The metaphor of the emperor without clothes stems from a nearly 200-year-old tale in which a vain emperor is conned into parading around in "invisible" clothes. Those around the leader are afraid to say anything until an incredulous child calls out that the emperor has no clothes.
"We read in the first grade the story about the emperor not having any clothes," said Scaramucci. "If the emperor has no clothes, you have to be the one person in the room that says, 'I'm really sorry … you have to switch tactics it's not working.'"
Russia has long been a tenuous issue for Trump. U.S. intelligence agencies have concluded that Russia had attempted to meddle in the presidential election. The Justice Department has assigned a special prosecutor, Robert Mueller, to investigate Russian meddling, and he has levied charges against a number of individuals including several in Trump's campaign.
Trump often disparages the investigation, calling it a "witch hunt."
"[Putin] just said it's not Russia," said Trump on Monday. "I will say this, I don't see any reason why it would be."
After the press conference, Director of National Intelligence Dan Coats put out a statement reiterating the position of U.S. intelligence.
"We have been clear in our assessments of Russian meddling in the 2016 election and their ongoing, pervasive efforts to undermine our democracy, and we will continue to provide unvarnished and objective intelligence in support of our national security," Coats said.