Anthony Scaramucci, Eric Trump and White House Officials Conned by Email Prankster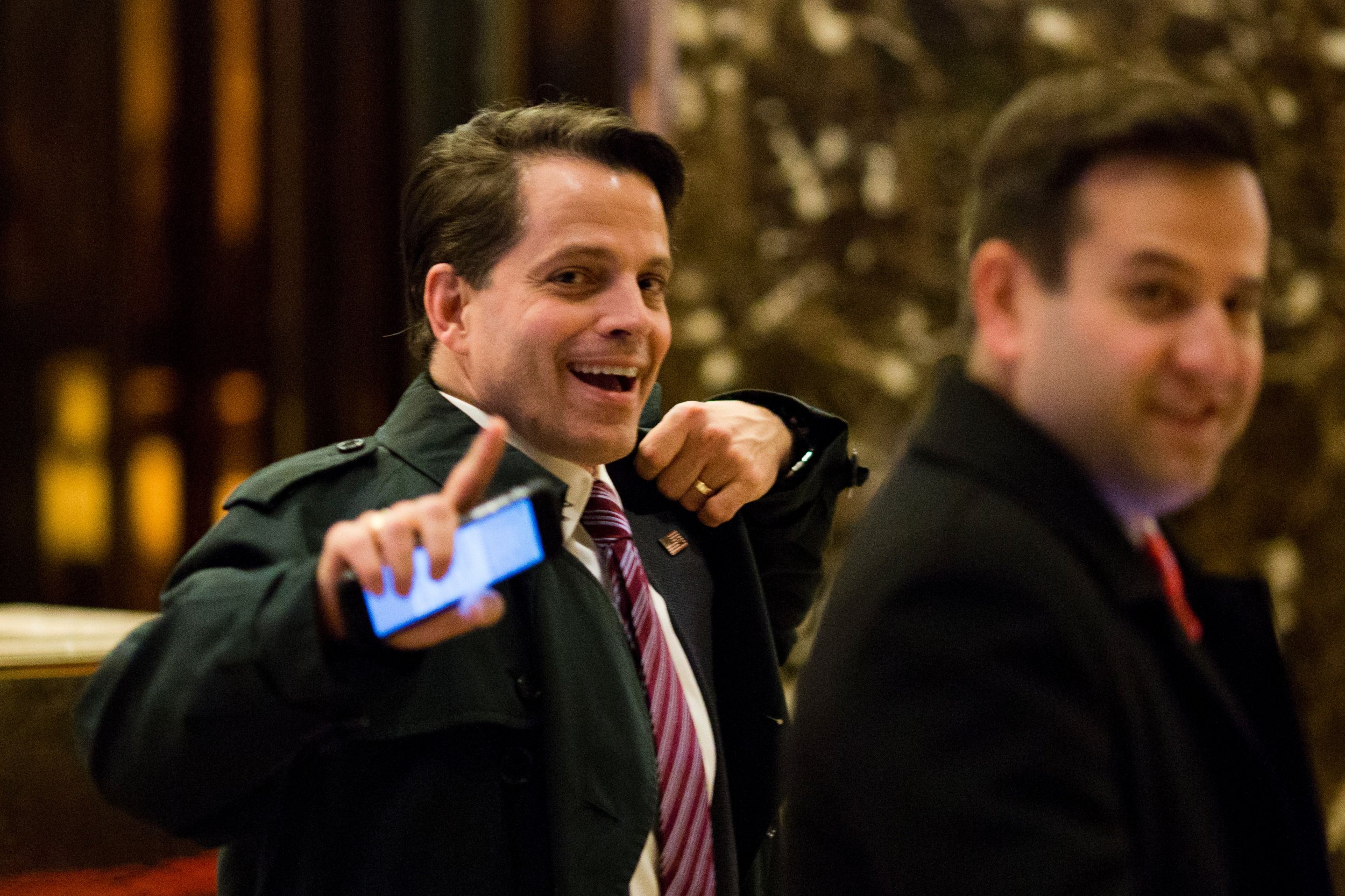 Like a blazing comet that burned up before our eyes, Anthony Scaramucci's White House career was short but explosive.
The former White House communications director managed to squeeze a lot into 10 days in office, including being drawn into a Shakespearean email exchange with a British prankster pretending to be Reince Priebus, the ex-White House chief of staff.
But he was not alone. Other senior White House officials—including Homeland Security Adviser Tom Bossert and the recently-appointed ambassador to Russia Jon Huntsman Jr. —were also duped by the prankster who goes by the by the Twitter handle @SINON_REBORN and who shared excerpts of the emails with CNN. Eric Trump, son of President Donald Trump, also fell prey to the conman.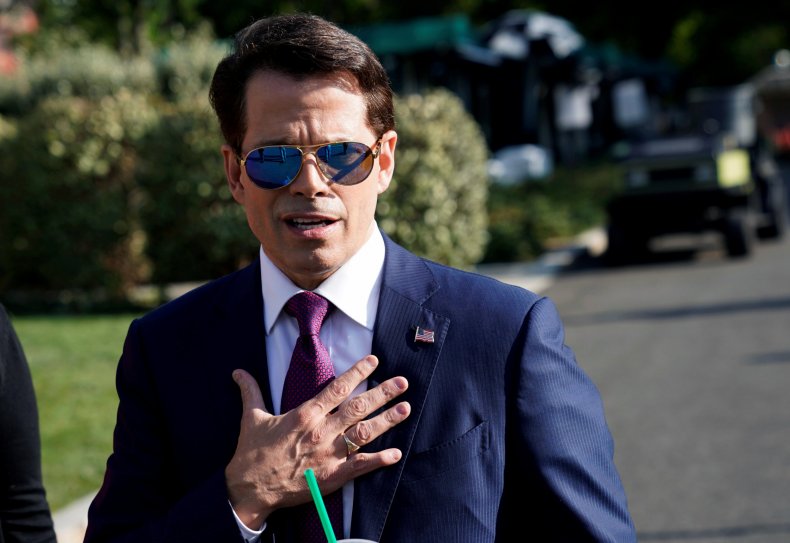 Read more: The Mooch had a colorful 10-day tenure as communications director
The prankster emailed Scaramucci on Saturday from a mail.com account imitating Priebus, who resigned from his position on Friday. Priebus's exit from the White House came days after Scaramucci labeled him a leaker in a foul-mouthed rant to the New Yorker. The fake Priebus baited Scaramucci, saying a tweet the latter had sent—in which Scaramucci said: "Soon we will learn who in the media has class and who doesn't"—was "breathtakingly hypocritical."
"At no stage have you acted in a way that's even remotely classy, yet you believe that's the standard by which everyone should behave towards you? General Kelly will do a fine job. I'll even admit he will do a better job than me. But the way in which that transition has come about has been diabolical. And hurtful. I don't expect a reply," said the prankster posing as Priebus.
But reply Scaramucci did. "You know what you did. We all do. Even today. But rest assured we were prepared. A Man would apologize."
The prankster continued the conversation. "I can't believe you are questioning my ethics!" he said, adding he had "nothing to apologize for." Scaramucci replied again, with reference to Shakespeare.
"Read Shakespeare. Particularly Othello. You are right there. My family is fine by the way and will thrive. I know what you did. No more replies from me." The Shakespeare play Othello revolves around the relationship between Othello and his aide, Iago, who betrays his master.
The White House confirmed that it was aware of the prank. "We take all cyber-related issues very seriously and are looking into these incidents further," White House press secretary Sarah Huckabee Sanders told CNN. But the prankster claimed his motive was to mock, rather than to be malicious. "I'm not trying to get the keys to the vault or anything like that," he said.
Other pranks included posing as Trump's son-in-law Jared Kushner, and inviting Homeland Security official Bossert to a soiree at the end of August.
"It would be great if you could make it, I promise food of at least comparible [sic.] quality to that which we ate in Iraq!" wrote the prankster posing as Kushner.
"Thanks, Jared. With a promise like that, I can't refuse," replied Bossert, disclosing his personal email to the prankster.
The email mischief-maker wrote Huntsman pretending to be Eric Trump, and received a grateful reply for the "thoughtful note." He briefly convinced Eric Trump he was Donald Trump Jr., the eldest of Trump's sons, before Eric Trump caught on and said he had passed on the emails to law enforcement.
In his Twitter profile, the email prankster describes himself as a "lazy anarchist" and says that everything on his profile is "100% real." He has launched a crowdfunding campaign to help him write a book and continue with his pranking exploits; the campaign has so far raised £11 ($14.53) of a £50,000 ($66,000) target.