Anthony Scaramucci Says Report Trump Mocked Conservative Religious Leaders Is 'True'
Former White House communications director Anthony Scaramucci confirmed a report that President Donald Trump "secretly mocks" conservative Christian supporters, even though he has leaned on their support during the 2016 presidential election and throughout his time in office.
The Atlantic reported Tuesday, citing Trump's former personal lawyer and fixer Michael Cohen as well as anonymous former aides, that the president has poked fun of evangelical Christians and mocked Republican Senator Mitt Romney's religion, the Church of Jesus Christ of Latter-day Saints—commonly referred to as Mormons. Shortly after the news broke, Scaramucci, who has become a staunch Trump critic, retweeted it and said it was accurate.
"True," Scaramucci tweeted, sharing the post by the article's author, journalist McKay Coppins. "Former aides say they've heard Trump privately ridicule conservative religious leaders, dismiss faith groups with cartoonish stereotypes, and deride rites and doctrines held sacred by many in his base," Coppins wrote in his tweet, including a link to the full article.
Scaramucci also retweeted a follow-up tweet by Coppins, which said: "One former Trump adviser told me he seems to feel a kind of kinship with certain prosperity gospel preachers." In the article, the journalist explained that sources told him that the president appeared to be impressed by the way televangelists and religious leaders were able to garner millions of dollars in contributions from their followers.
Cohen reportedly told Coppins that Trump was particularly excited about a "scam" by a mega-church pastor who was attempting to raise tens of millions of dollars to purchase a new private jet. "They're all hustlers," Trump said, according to Cohen.
The former Trump lawyer, who was handed down a three-year prison after pleading guilty to eight counts including campaign finance violations connected to the president, said that Trump frequently mocked Romney by joking about special undergarments worn by conservative Mormons.
"Oh my god," Cohen said. "How many times did he bring up Mitt Romney and the undergarments.…"
A White House spokesperson told The Atlantic that "people of faith know that President Trump is a champion for religious liberty and the sanctity of life, and he has taken strong actions to support them and protect their freedom to worship. The president is also well known for joking and his terrific sense of humor, which he shares with people of all faiths."
When reached for comment, a White House spokesperson forwarded Newsweek the same statement.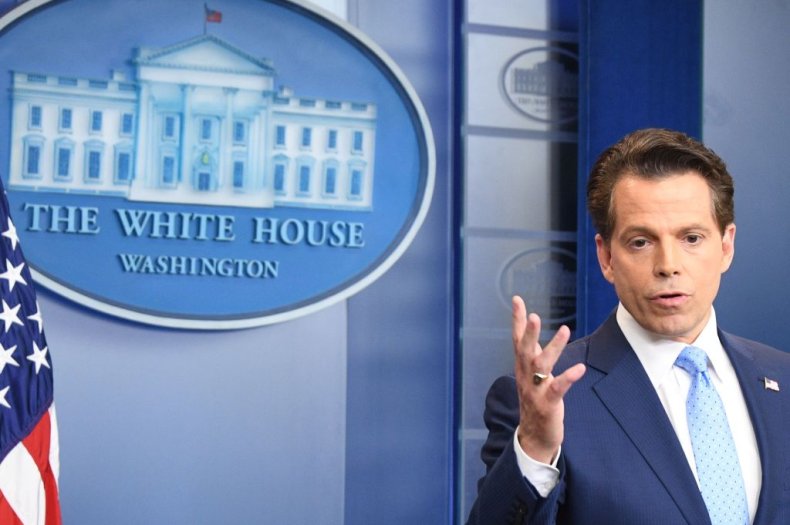 Polling carried out by Pew Research Center in June found that Christians in the U.S. are evenly split between those who approve of the president (49 percent) and those who disapprove (49 percent). Among protestants, Trump enjoys slightly more support—with 52 percent saying they approve of his leadership.
The president's strongest base of support is among white evangelical Christians, of which 72 percent said they approved of Trump. However, that marked a decline of five percentage points from when the same survey was conducted in January. Overall, the Pew Research survey found that just 39 percent of Americans approved of the president while 59 percent disapproved.
Updated September 29, 2020 at 1:03 p.m.: This article has been updated to say that the White House forwarded Newsweek a statement it had already shared with The Atlantic.