Anthony Scaramucci Wants to Stay Relevant by 'Making the World Better for Our Children and Grandchildren'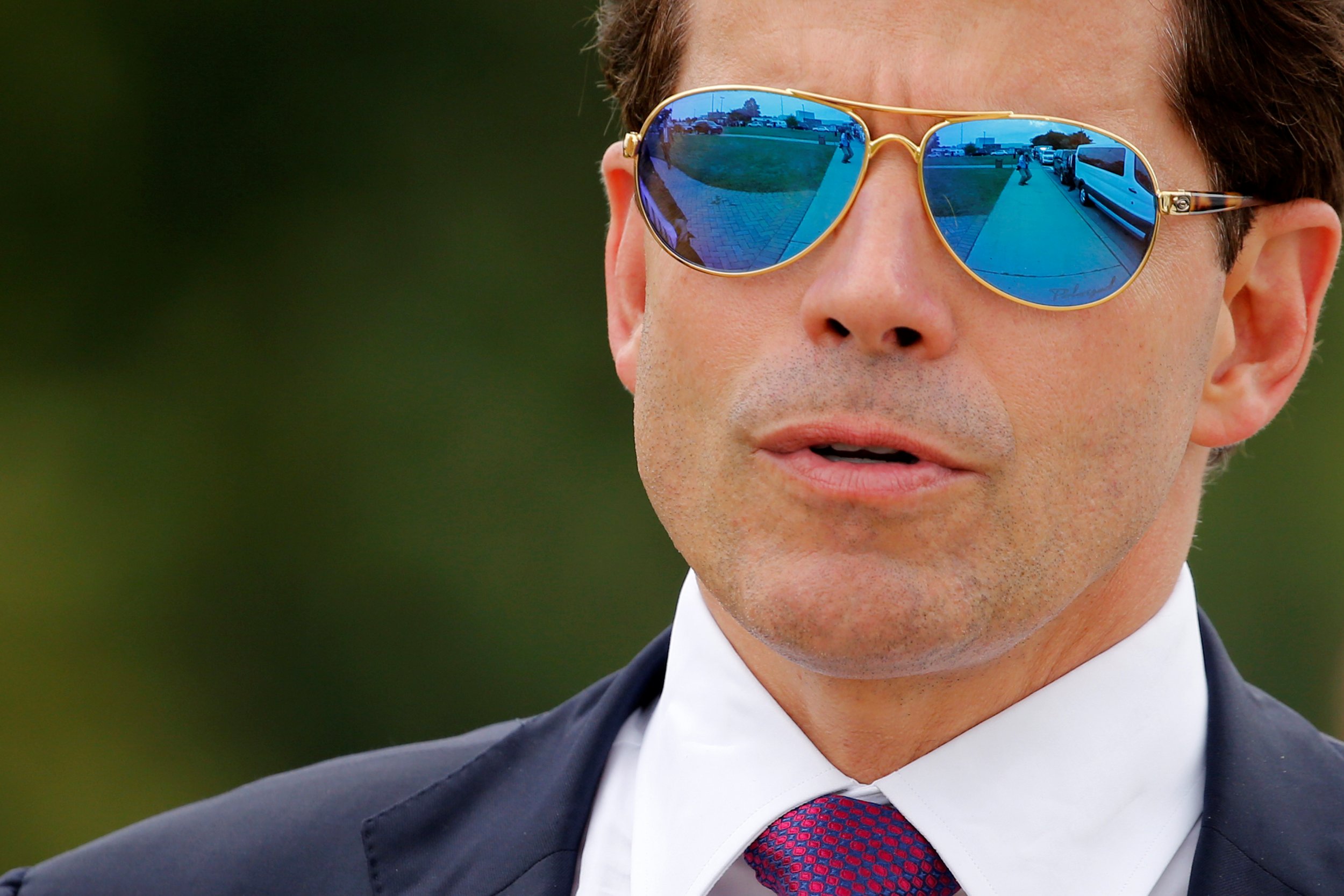 The Mooch is on the move—again.
Anthony Scaramucci, the tough-talking New Yorker who famously lasted just 11 days as White House communications director before self-destructing by way of an obscene phone rant to a reporter, played it cool(er) Wednesday in a Twitter video teaser for his next act.
"The Scaramucci Post is going to be the center lane in a two-lane highway," the former head of Skybridge Capital said in a brief update on his forthcoming venture.
Our tagline is going to be, 'Everything in moderation—including moderation,'" Scaramucci tells viewers in the video, in which he opts for a blue "Scaramucci Post" t-shirt over his usual power suit.
Scaramucci's blink-and-you-missed-it stint as head of White House communications came to an end after he went off on White House leakers in a curse-heavy phone conversation with The New Yorker. Since then, he's dipped his toe back into the media pool with appearances on late-night television and on programs such as "The View."
The Mooch, much in the style of his former boss, was big on the sales pitch Wednesday and a little light on detail in describing the Post, generally identified as a "news outlet" by TMZ. Its Twitter feed is largely populated with polls about who to follow or issues of the day, as well as a notable number of unexplained animal emojis.
Scaramucci didn't immediately respond to a request for more detail on his new project.
Generally, it's "going to be about what is right and wrong in the society right now, as opposed to what is left and right," Scaramucci says in the video. "What the Scaramucci Post is ultimately going to be is a world-class experience."
The onetime hedge funder, who (briefly) traded the world of finance for the intrigue of Washington, previewed an October 2 launch party and concurrent multimedia push, the latter including Facebook and Periscope broadcasts featuring interviews about improving life as we know it.
"That's the most important thing," he winds up in the clip, pointing at the camera: "Making the world better for our children and our grandchildren."
The clip ends with Scaramucci switching his Terminator-style shades from their perch atop his head onto his face.