Who Is Anthony Scaramucci? Sean Spicer Resigns After Objecting to Communications Director Appointment
Anthony Scaramucci finds himself at the center of the latest storm in President Donald Trump's White House after Sean Spicer resigned as press secretary Friday.
According to The New York Times, Spicer quit after telling Trump that he strongly disagreed with the appointment of Scaramucci as the new communications director. Axios first reported Thursday that the Wall Street financier was expected to be named imminently.
Related: Why Sean Spicer resigned: 5 times he didn't get along with the Trump White House
Here's some background on the latest member of the White House.
He Donated to Obama in 2008
A former employee at Goldman Sachs and Lehman Brothers, Scaramucci, known as "the Mooch" on Wall Street, founded his own hedge fund company, SkyBridge Capital, in 2005. Scaramucci soon began to make his influence, and money, felt in politics. In 2008, he was a donor to Barack Obama's presidential campaign. But by 2012, he had switched his allegiance, and his checkbook, to Republican candidate Mitt Romney.
"He seemed like he was going to be a transformative candidate," Scaramucci said of Obama to The New York Times in 2011. "I'm really not an ideological guy, and I think the country right now needs more practical, less partisan people."
His Previous Hopes for an Administration Position Were Dashed
Scaramucci was an early backer of Trump and fundraised during his campaign. The mutual appreciation between the two was such that Scaramucci announced he intended to sell his stake in SkyBridge Capital earlier this year in anticipation of being named to a White House post. However, the planned sale of the company to a Chinese conglomerate was not enough to avoid perceived conflicts of interest, and Scaramucci's name was withdrawn from consideration for a job as liaison to the business community.
It was reported at the time that a role in the administration at a later date was planned. Meanwhile, Chief of Staff Reince Priebus denied reports that he had been responsible for not hiring Scaramucci, in a supposed power play within the administration.
"It's not true," Priebus said of the rumors in February. "The person closest to Anthony in the entire West Wing is me."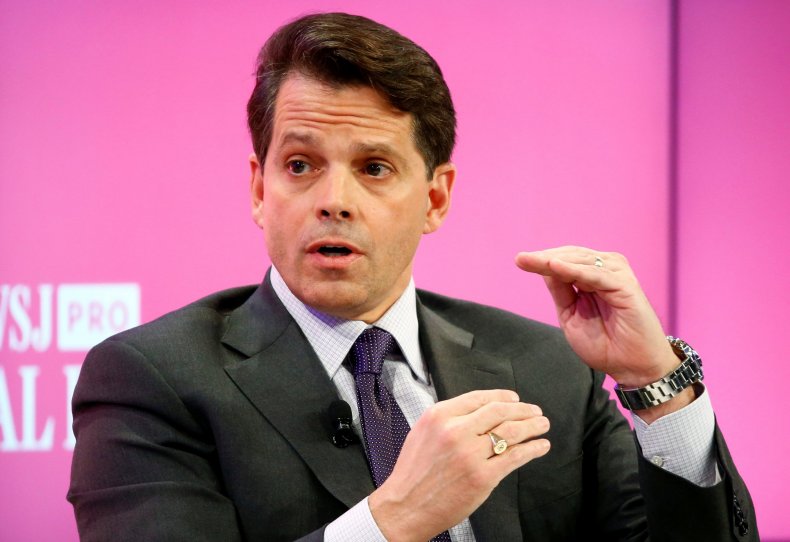 He Has Been at the Heart of the 'Fake News' Debate
Scaramucci was at the heart of a CNN story that led to three employees of the cable news network resigning last month. The piece cited anonymous sources claiming the Senate Intelligence Committee was investigating a chief executive of a Russian investment fund who met with Scaramucci before the inauguration. Following publication of the story, Scaramucci went on the attack against CNN.
"Once you start to lose your integrity and your reputation as a news organization, people start to get tone-deaf," he told Fox & Friends.
No Communications Experience
Scaramucci has no communications experience, which is reported to be at least one of the sources of Spicer's and Priebus' opposition to his appointment. But Trump is a big fan of the way Scaramucci has repeatedly and vigorously defended the White House. He has come to the defense of the besieged president on multiple occasions, including suggesting that Democrats might be responsible for the wave of threats against Jewish Community Centers shortly after Trump's inauguration and standing up for Donald Trump Jr. recently amid revelations about his meeting with a Russian attorney.
Scaramucci has also said that sanctions against Russia, imposed following accusations of Russian hacking during the presidential campaign—and questioned by Trump—should be removed. According to two White House officials cited by Politico, Trump "thinks he is really good at making the case for him. He loves him on TV."