Anthony Scaramucci Couldn't Sell White House Memoir Because Publishers Thought It Sucked: Report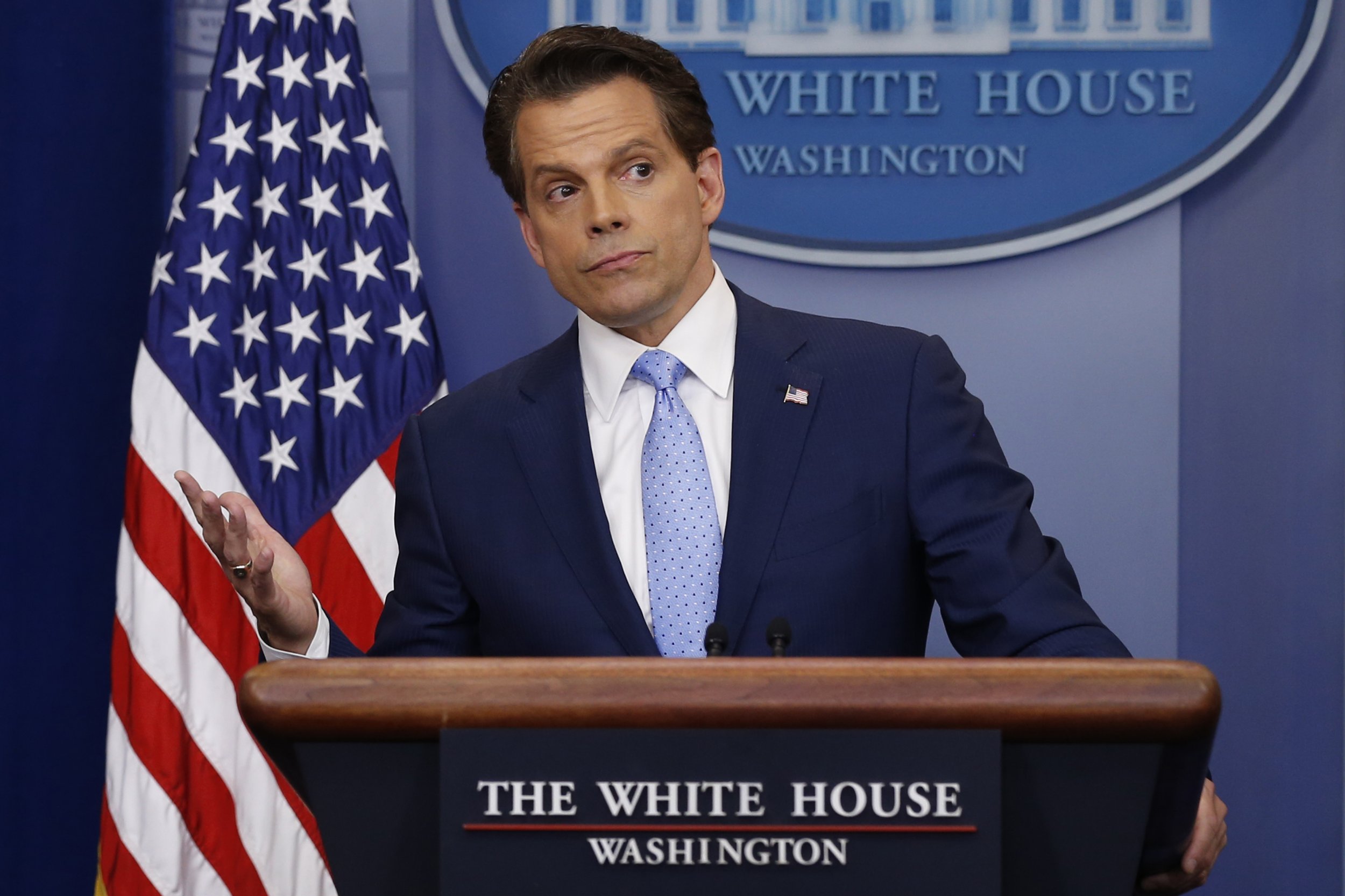 The Mooch can't make it as a writer.
Former White House Communications Director Anthony Scaramucci has scrapped his plans for a political memoir after publishers decided his drafts weren't good and lost interest, Business Insider reported Monday.
Scaramucci, who worked 10 days in the White House, shopped several versions of the book to major publishers over the summer, under the titles "Inside Out" and "I Did It My Way." One employee working at a major publishing house said the company saw a 35-page draft in October, which the worker deemed "not good."
Scaramucci tells a different tale. The former New York financier and full-time publicity hound claims he walked away from the project because he didn't want to write a coveted tell-all that might hurt his relationship with President Donald Trump.
"Mine was on resiliency, how to get up on what you thought was going to be your 12th day in the White House, but it's not. That sort of thing," Scaramucci said about his ideal version of the book.
One version promised to dish out details of his short tenure, though.
That draft was going to take readers through "each of those strange last ten days in the White House, make sense of the seeming contradictions in our political scene," according to an early proposal obtained by Business Insider. It would also explain Scaramucci's intended vision for the Trump administration, which was apparently discussed on the day that was "fated to be his final full day."
The Mooch joined Trump's team in July and quickly drew attention for his brash, foul-mouthed style and his promises to viciously crack down on leakers. He called a New Yorker reporter and unloaded about several top Trump staffers. At one point, he said he wasn't like White House strategist Steve Bannon because he "wasn't trying to suck my own cock."
After ending up in the graveyard of former Trump officials, Scaramucci started rapidly promoting a website called the Scaramucci Post, which he claims is eventually going to become some sort of news outlet. It has so far mostly earned attention for seemingly anti-Semitic posts.