Anthony Scaramucci Suggests Trump Is Going Senile: 'He's Lost a Lot of the Sharpness He Had in '15 and '16'
Anthony Scaramucci, President Donald Trump's former White House communications director of six days, spoke to CNN's Chris Cuomo about the administration insider tell-all book, A Warning.
Scaramucci said that since the 2016 presidential campaign, Trump has "lost a lot of his sharpness," and recalled the same critical analogy that "Anonymous," the covert author and alleged current White House employee, also said about Trump: That the president's erratic behavior bears a striking resemblance to someone living in a nursing home, reports Mediaite.
"None of this stuff is, you know, it's not easy for the president, it's not native to him," Scaramucci added. "So all of that shows up as a perhaps somebody that's living in a nursing home—I hate to say it that way. I don't want to put down people living in a nursing home, to be honest."
"But with the president, the big issue, Chris, is that those 16 cabinet level positions, the 190 subdepartments are in complete and total disarray. I think what the Anonymous book is trying to warn people of, is you have a system where the administrative processes of the executive branch have completely broken down under President Trump," he said.
Some excerpts from A Warning were leaked ahead of its November 19 publication date, with one quote describing the Trump White House as "showing up at the nursing home at daybreak to find your elderly uncle running pantsless across the courtyard and cursing loudly about the cafeteria food."
Scaramucci also spoke about the president's noticeably false comments at a Friday press availability, held on the White House South Lawn, pointing to that episode as evidence that Trump's intellectual abilities have completely eroded.
"Some of [the book] is hyperbolic but some of it is prima facie, just go to the 40 minutes of president's clipping today on the South Lawn," Scaramucci said.
"It's not stable. It's not normal. It's not even inside of a bell curve of what people would describe as real mental health. He's having a hard time putting sentences together. He's repeating himself," he continued.
"He's lost a lot of the sharpness he had in '15 and '16."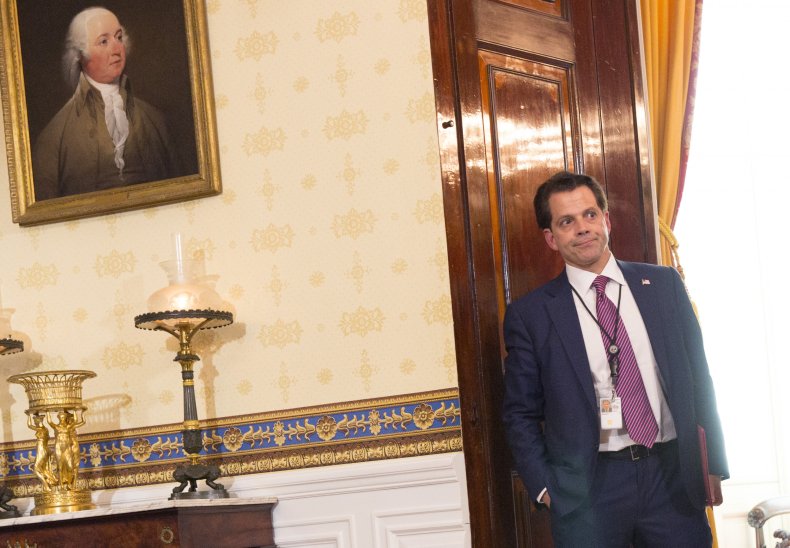 When Scaramucci appeared in an interview on Cuomo's show in August, he claimed to be a "never Trumper," which Cuomo took issue with.
"You know what you guys say, Anthony, you used to say this to me and now his new defenders say it," Cuomo began.
"What you used to say is this: He's just joking! He's living in your head rent-free. He's messing with you. He talks in a way that you guys can't handle. But he's about results and you want to attack his style and all the while he's doing everything he says and you crazy people who can't handle his frankness, you get all upset. Snowflakes," said Cuomo.
"I mean, I must be living in the Twilight Zone because you're like taking the other side of this," Scaramucci said after an awkward pause.
The former Trump official went on to list more criticisms of the president, including using the "power of the presidency" to go "after private citizens" like himself.