Anthony Scaramucci Wants You to Hear His Side of the Story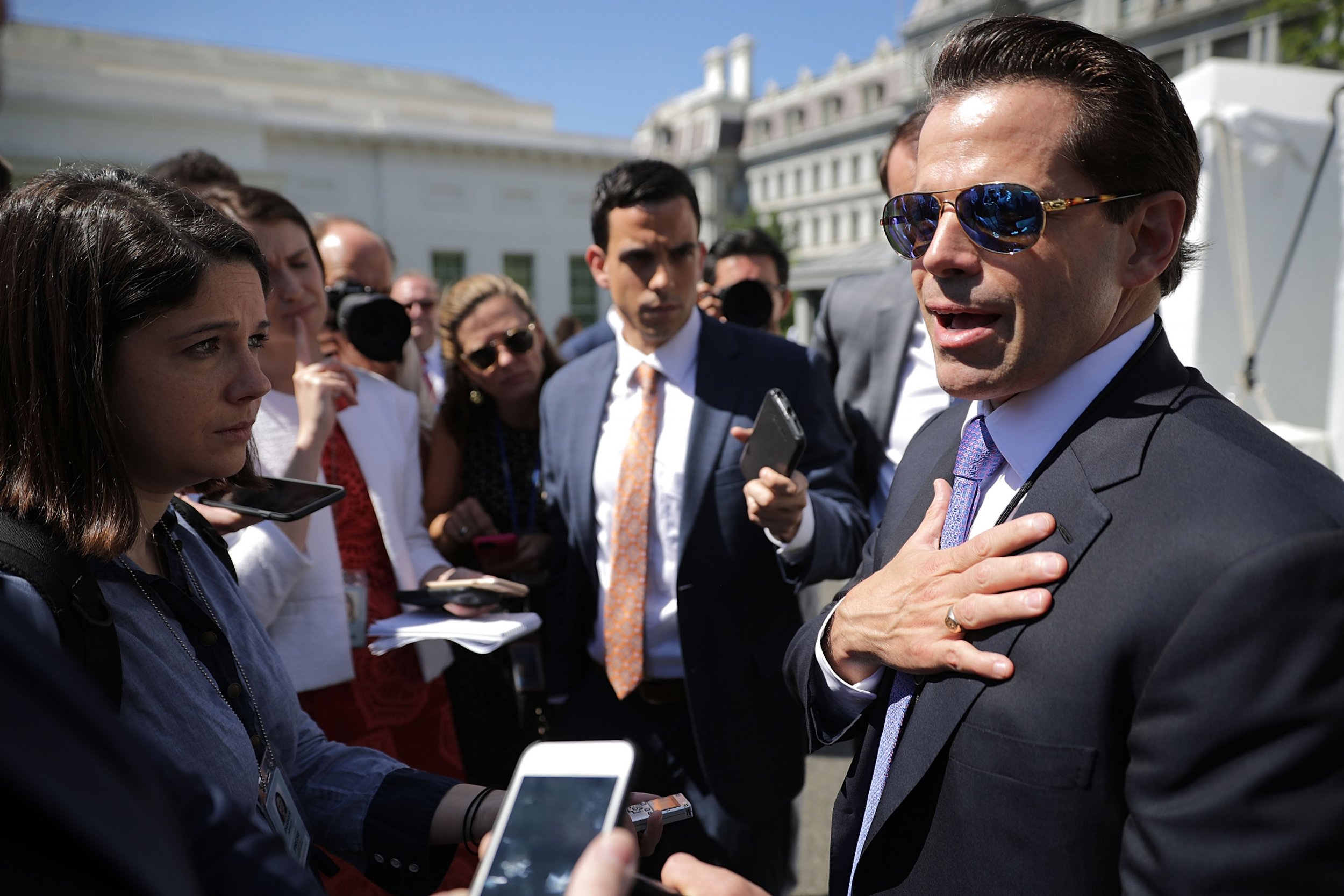 Update: Anthony Scaramucci announced on Thursday that he was cancelling the planned press event for Friday to focus on his family and work in the private sector.
Dry your eyes and remove your sackcloth and ashes.
After an almost entirely Mooch-less week, Anthony Scaramucci is coming back. The former White House director of communications will host an online event on Friday to address the American people and give his side of his tumultuous tenure alongside President Donald Trump.
The daytime event will be broadcast on various live platforms with assistance from Bill Shine, the former co-president of Fox News, CNN reported.
Scaramucci wants to use the event to communicate directly with Trump's voter base and said he feels that his story is being misconstrued. He also told CNN that, despite the brief nature of his tenure, he considered it to be a success: Scaramucci said he was brought into the White House as a "special purpose vehicle" to expose leaking and oust those not serving the president.
Read more: "It was just a joke." Anthony Scaramucci defends rant against Priebus and Bannon
Two senior Trump administration officials—ex-press secretary Sean Spicer and former White House chief of staff Reince Priebus —resigned during Scaramucci's tenure. Spicer reportedly disagreed with his appointment, while Scaramucci accused Priebus of being the source of White House leaks in an explosive interview with the New Yorker.
Scaramucci called Priebus a "fucking paranoid schizophrenic, a paranoiac" in the course of that interview. He also said that he was not like Trump's chief strategist Steve Bannon."I'm not trying to suck my own cock...I'm not trying to build my own brand off the fucking strength of the president," said Scaramucci.
He was ousted on Monday following the appointment of retired Marine corps general John Kelly as White House chief of staff; Scaramucci has described the conversation in which Kelly reportedly asked for his resignation as "very polite."
What's next for Scaramucci is not clear; the Mooch told the Huffington Post that he planned to "go dark" for a time. But pro-Trump commentator Mike Cernovich—who published a draft memo written by Scaramucci as a communications plan for the White House before he was fired— has claimed that Scaramucci is planning to set up "an off-West Wing communications shop with the sole purpose of helping the president."
The Scaramucci draft memo suggested wholesale changes to the White House's communications policy. Top of the list was improving the culture; Scaramucci said that Trump administration officials must "meet with media members"—including the so-called mainstream media, which Trump has largely maligned as fake news —and that the White House should "leave old grudges behind, but never forget."
Scaramucci also said that any threats of leaking should result in immediate dismissal and that more should be done to "humanize" President Trump. "POTUS has a funny and irreverent side which was shared with the electorate during the campaign," said Scaramucci. He suggested that the communications team use video content more effectively and effectively run "'The President Donald J. Trump' show," giving American citizens an insight into the West Wing.