Anthony Scaramucci Is Back With a New Project, but No One Knows What It Is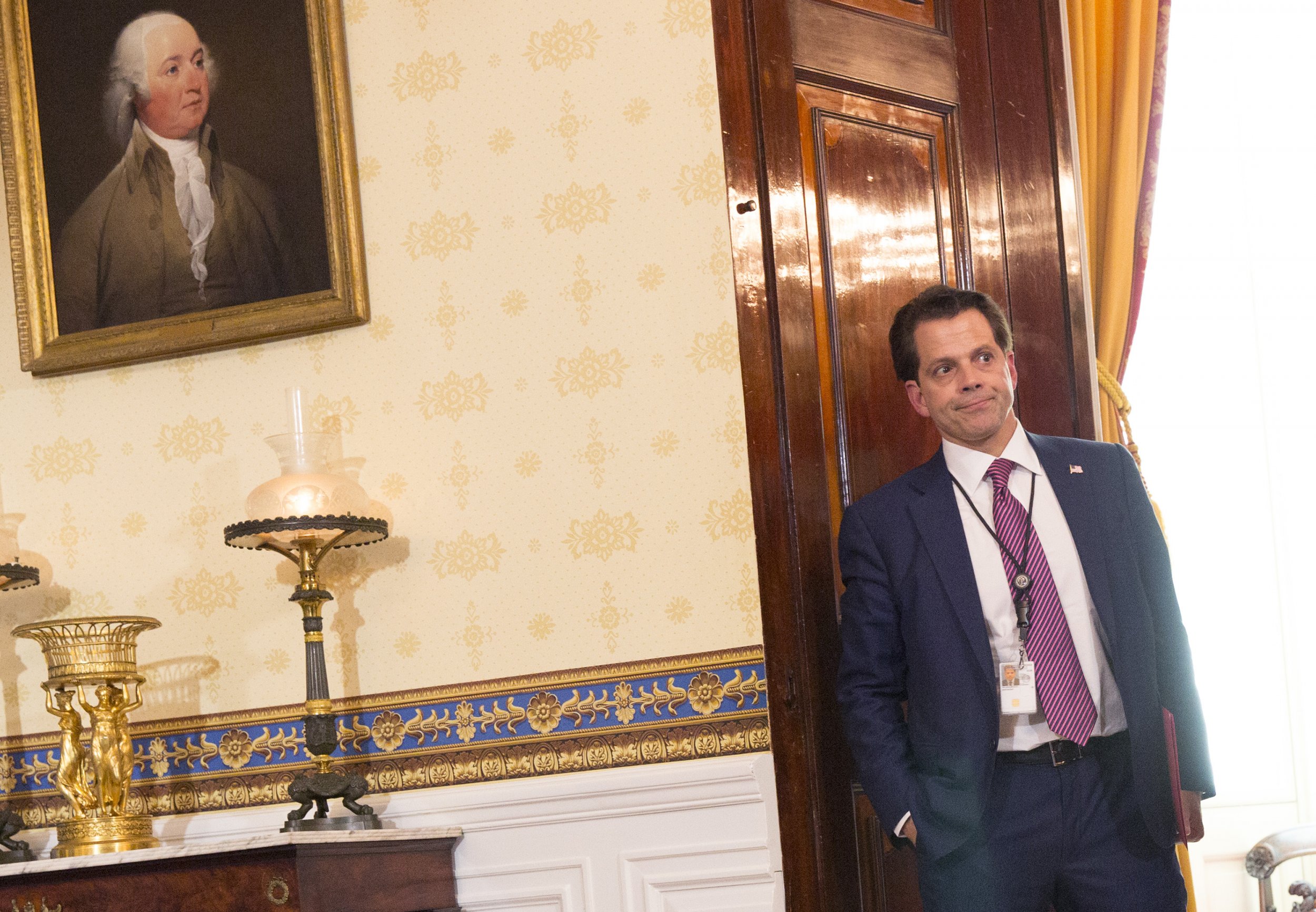 Guess who's back.
After leaving a trail of expletives and aviator sunglasses during his 10-day stint as the White House's communications director, Anthony Scaramucci has a new venture. The thing is, no one is quite sure what it is yet.
The Mooch, as he refers to himself, tweeted out a mysterious message on Thursday. "Get ready," said Scaramucci, sharing an image of a logo of something dubbed The Scaramucci Post.
What could The Scaramucci Post turn out to be? A Washington newspaper to provide an alternative to the so-called fake news media that is so maligned by his former employer? A guidebook for Hope Hicks, Scaramucci's recently promoted successor? A branding agency to sell some of the questionable Scaramucci merchandise that has shot to popularity since the Mooch's White House stint?
Who knows. But The Scaramucci Post already has Twitter and Instagram accounts, the former of which has around 5,000 followers as of Wednesday.
Related: Just when things couldn't get much worse for Anthony Scaramucci, he's the subject of an email prank
While in the White House, Scaramucci was refreshingly upfront, but his candidness was perhaps his undoing. In an interview with The New Yorker, Scaramucci had some extremely harsh words for two of his former White House colleagues, Reince Priebus and Steve Bannon—both of whom have now left their posts. He referred to Priebus as a "fucking paranoid schizophrenic" and said Bannon was "trying to suck [his] own cock."
But since leaving Trump's side, Scaramucci has seemed a more cagey character. In August, he was due to hold an online event during which he planned to tell his side of the story, but he canceled the event, saying he was focusing on his family and private sector work.
Scaramucci has dropped some hints about his next move. A draft memo, written by Scaramucci and published by pro-Trump commentator Mike Cernovich, laid out his vision for revamping the White House's communications policy prior to his resignation. His vision included engaging with members of the mainstream media, rather than vilifying them, and producing real-time video content that operated as "The President Donald J. Trump show." Cernovich claimed Scaramucci planned to set up an "off-West Wing communications shop with the sole purpose of helping the president."
Whether The Scaramucci Post is that vehicle for pro-Trump content, it's not quite clear. One thing that is clear, however, is that Scaramucci might struggle to get a relevant website domain for his new venture: Gizmodo reported on Tuesday that the www.thescaramuccipost.com domain had been purchased. The page currently displays a winking, tongue-out emoji superimposed on top of The Scaramucci Post's logo.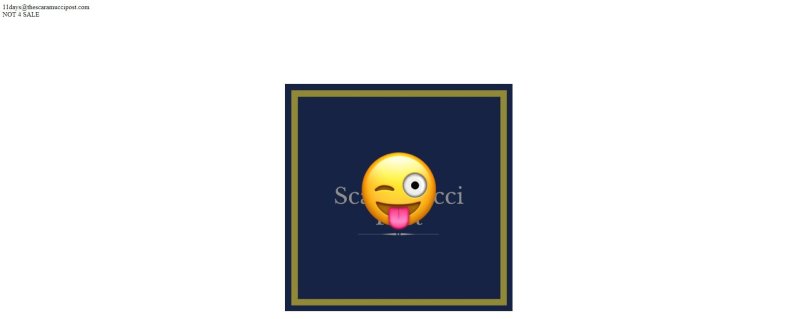 Oops.
Anthony Scaramucci Is Back With a New Project, but No One Knows What It Is | U.S.