Anthony Scaramucci Will Talk Donald Trump In 'Big Brother' House, He Says
Celebrity Big Brother will host former White House communications director Anthony Scaramucci as one of its famous houseguests this season, and he's not afraid to talk politics. The former director, who only held his post at the White House for 10 days, revealed he's going to talk about Trump and his experience in the White House in a conversation with Entertainment Weekly.
"I plan on being open," he told the magazine. "I'm a different personality from Omarosa and we obviously had different experiences, but I'm pretty much an open book, so if people ask me questions I'll answer them very honestly. No problem doing it."
Omarosa appeared on the first U.S. season of Celebrity Big Brother, which premiered in winter 2018. She was notably open on her worry for the future of America under Trump's administration.
Spoiler account @realvegasbackup revealed Scaramucci may have already talked Trump with his houseguests. The houseguests entered the Big Brother house last weekend.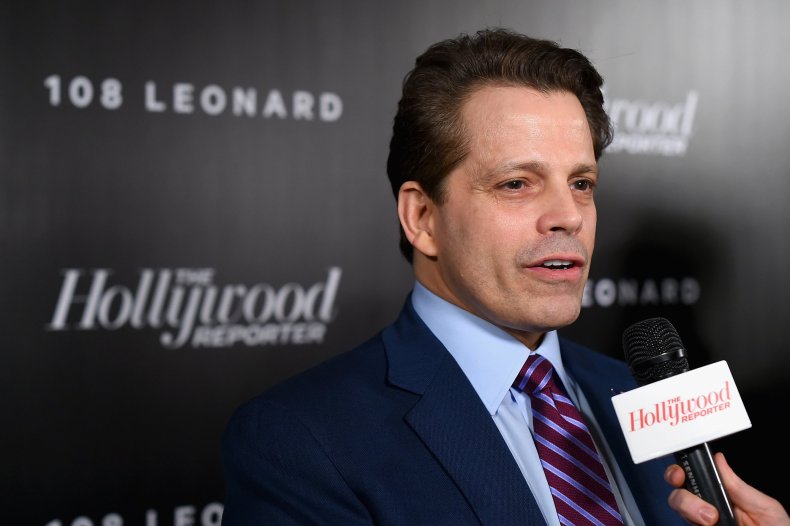 "Last night Anthony told several HGs that he never agreed with Trump which is why he got fired because no one else was saying no to him but he was never afraid to say no," the spoiler account revealed.
As for if viewers will learn who Scaramucci really is, he said he'll try to be his most authentic self in the house. "I just want to be myself, so if America sees a version of me that is truly me, I'll be super happy," he told Entertainment Weekly. "Having said that, what I would caution America is that when you're reading about people or watching certain snippets on television about them, it may not be an accurate picture of who they are."
He also revealed his assumption the reality show won't differ much from the White House. "Surprisingly, I think my White House experience is pretty similar to the Big Brother programming because, unfortunately, these are games of elimination," he explained.
Scaramucci said politics have some of the same strategies used in alliance and strategy games.
"If you think about presidential politics, as an example, it is the peak of elimination games. So what happens in an elimination game is people get rough on each other, and they're saying mean and nasty things, and they're elbowing each other, and then they're politicking against each other, and that's very similar to what goes on in the Big Brother house."