Scaramucci Wants to Write a Book About His Long, Illustrious Career at the White House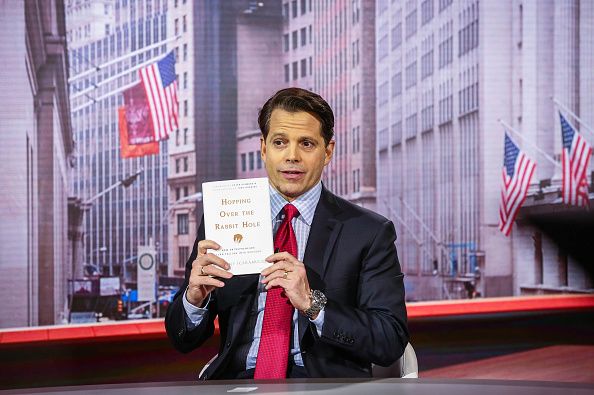 Former White House communications director Anthony Scaramucci is reportedly looking to publish a book on his tumultuous 10-day stint in politics.
Scaramucci, who was fired after giving a profanity-laden interview to The New Yorker, has been meeting with publishers to find a match, according to the New York Post. The book is reportedly being represented by Trident Media Group, a firm that also worked with Jon Stewart, Paris Hilton and Deepak Chopra.
"It's about his time at the White House — all 10 days of it!" a source told Page Six, the paper's gossip column.
Scaramucci was both hired and fired in late July. He joined the communications office to the dismay of former press secretary Sean Spicer and former chief of staff Reince Priebus, who both resigned as a result. Spicer and Priebus each said they "vehemently" opposed his placement on the White House staff. Just five days into the job, Scaramucci told Ryan Lizza of The New Yorker that he would fire everyone on the communications staff if Lizza didn't tell him who had leaked information about a Trump dinner. His self-proclaimed "colorful language" during the call brought extra attention to his threats.
"I'm not Steve Bannon, I'm not trying to suck my own cock," he said in the call.
Five days after that, President Donald Trump dismissed Scaramucci on a recommendation from incoming chief of staff John Kelly, bringing an end to the Mooch's Ten Days That (Sort Of) Shook the World.
The Wall Street financier has written books before, but until now they were all about hedge funds and entrepreneurship. His three titles came before his time in office, but since his ousting he has continued to be interested in sharing his wisdom. In October, he launched the online media company The Scaramucci Post, which was criticized for posting a Twitter poll that asked "How many Jews were killed in the Holocaust?"
The tweet was posted by a business partner while Scaramucci was out of town, and he issued an apology upon finding out about the controversy. Later, though, The Scaramucci Post tweeted that the publication stood by the poll and accused critics of "laziness and mob-mentality."
Scaramucci was toying with the idea of a White House memoir back in August, though he told ABC News that it would leave out some of the more colorful details.
"Could I write a book? I could possibly write a book. It will be an uplifting book. It will be a positive book that helps people," he told ABC News in a Facebook live event. "It's not going to be a tell-all tale or something like that."
Scaramucci Wants to Write a Book About His Long, Illustrious Career at the White House | U.S.