Anthony Weiner To Begin 21-Month Prison Sentence For Sexting 15-Year Old Schoolgirl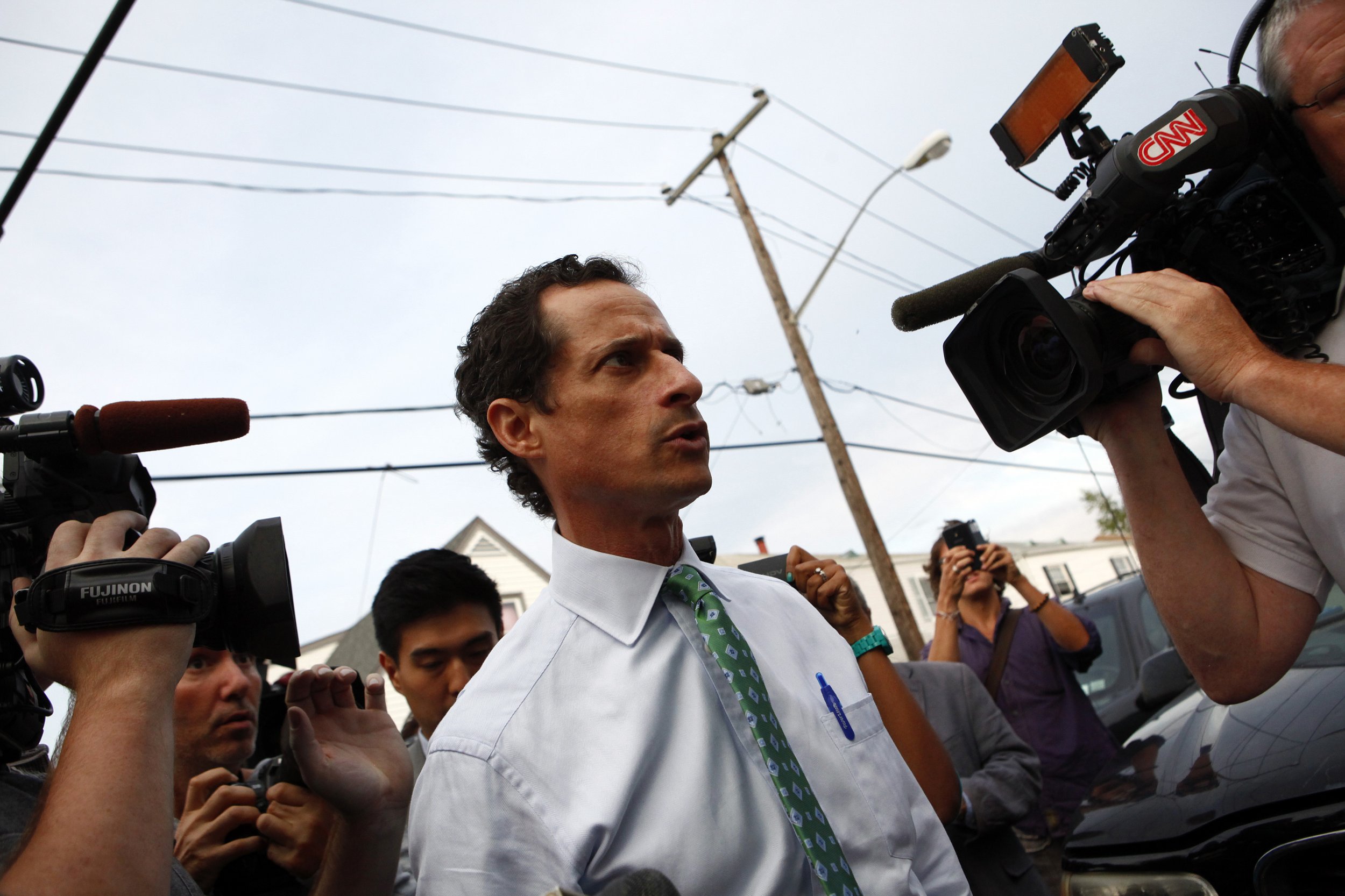 Disgraced politician Anthony Weiner is set to begin a 21-month sentence on Monday for sexting a 15-year-old girl.
The former New York congressman, who was forced to resign in an earlier sexting scandal, cried in court when sentenced and claimed the online relationship was part of "a disease."
"The crime I committed was my rock bottom," Weiner said in court, according to Newsday.
The serial sexter, who is currently in the middle of a divorce, had sent lewd messages to the high school sophomore student, encouraging the underage girl to strip for him and touch herself, via Skype.
Federal prosecutors had previously argued that he should face between 21 and 27 months behind bars for the crime. Weiner is set to begin his 21-month sentence at the Federal Medical Center in Devens, Massachusetts, next week, the New York Daily News reported.
"This is not merely a 'sexting' case," the prosecutors argued in court papers.
"The defendant did far more than exchange typed words on a lifeless cell phone screen with a faceless stranger," they added. However, they admitted Weiner never attempted to meet up with the girl in person and did not have any child pornography on any of his electronic devices.
It is not the first time the embattled former politician has faced accusations linked to sexting. In 2011, Weiner tweeted a picture of his crotch that he was reportedly intending to send to a college student.
Although he originally claimed the tweet was due to hacking of his Twitter account, he later admitted to having "inappropriate communication" with a number of women, prompting his resignation.
And last year, Weiner went to sex rehab after the Daily Mail broke the story that he had spent months flirting on apps like Confide and Kik with the high school student. His actions triggered divorce proceedings with his wife, top Hillary Clinton aide Huma Abedin, and a national political firestorm.