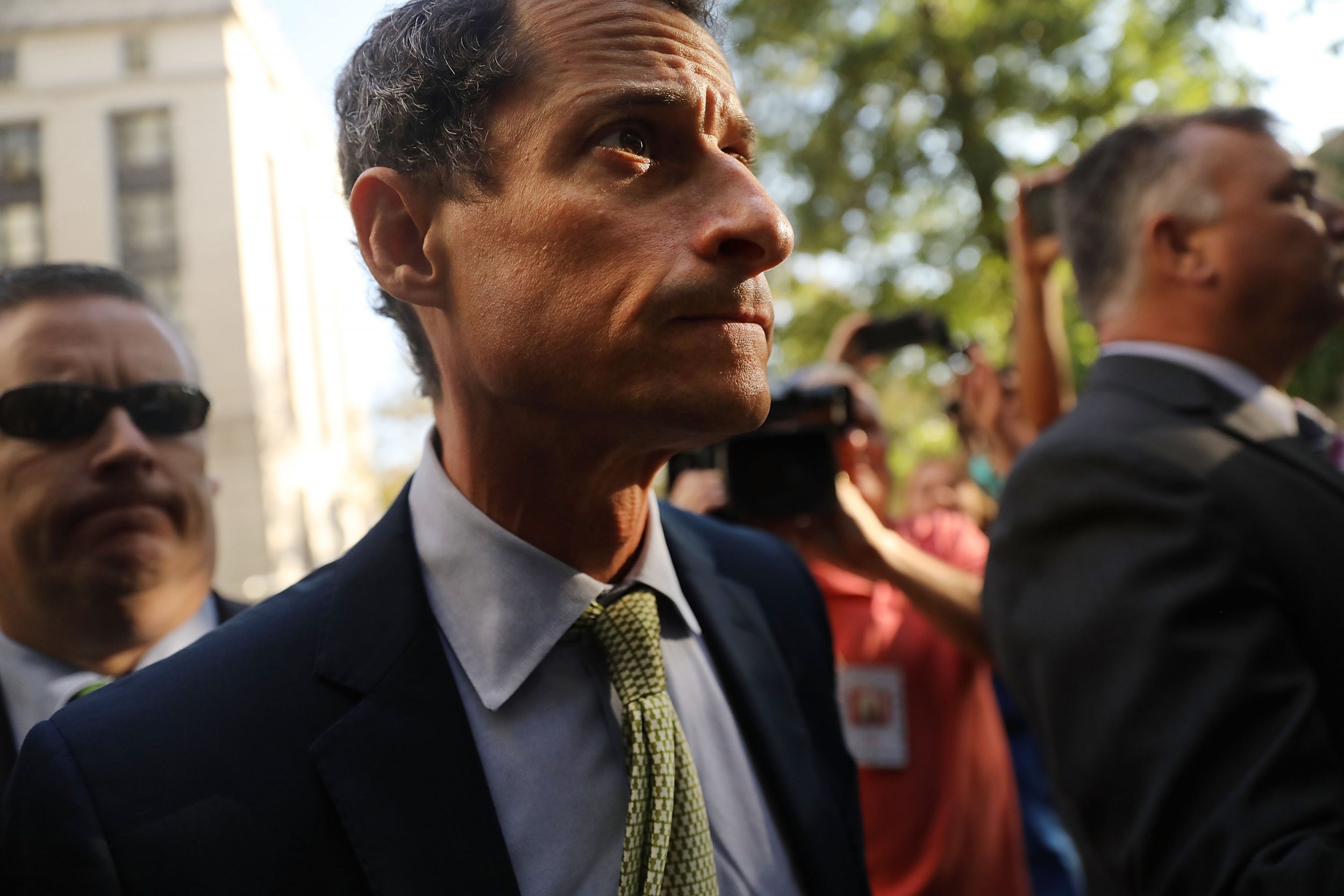 A former Democratic congressman from New York will be released from jail three months early, after serving 18 months for sharing obscene content with a minor.
Anthony Weiner was imprisoned in November 2017 and sent to Federal Medical Center, Devens, Massachusetts. Devens offers a "high-intensity program" that aims to prevent sex offenders from reoffending. Convicts must volunteer to serve time in Devens, which is just one of two prisons in the U.S. that offers the specialized program.
Weiner, 54, was found guilty in May 2017 of sending explicit content to a 15-year-old girl. At the time of his sentencing, Weiner admitted to his crimes. "I was a very sick man for a long time," Weiner said, according to NBC News. "I have a disease, but I have no excuse."
Despite his release date being set for August, it has now been moved forward to May because of good behavior. In a statement to CNN, the Bureau of Prisons said: "This projected release date includes a credit for good conduct time earned and good conduct time that will be earned throughout the remainder of his sentence."
Weiner was once married to Huma Abedin, an aide of Hillary Clinton during her 2016 presidential campaign. Weiner reportedly had emails on his computer that were relevant to the FBI investigation of Clinton's server. Former FBI director James Comey announced in October 2016 that the investigation into Clinton would be reopened. Voters in favor of Clinton say the timing of the announcement contributed to her loss to Republican Donald Trump.
Weiner has a history of misconduct. In 2011, he was forced to resign from Congress after it was revealed he had been sending inappropriate photos of himself to women he met online. He ran for mayor of New York in July 2013 but was easily defeated. He admitted at the time that he was still sending photos to women online.
Abedin stood by Weiner through earlier scandals, but ultimately filed for divorce the same day her husband pleaded guilty in 2017. At the time of his sentencing, Weiner reportedly burst into tears in the courtroom.