Anti-abortion Activists Are Boycotting Netflix Over Georgia Heartbeat Bill Stance: 'We Will Never Exchange Babies' Lives for Money'
Anti-abortion groups in Georgia have called for a counter boycott against the online streaming giant Netflix, one week after the internet company said it would be rethinking investment in the state over its restrictive abortion laws.
Georgia Right To Life, part of the Personhood Alliance, has called on anti-abortion proponents to cancel their Netflix accounts and petition the company's CEO Reed Hastings, claiming the state's conservative values are being held for ransom by Hollywood.
"Netflix, among other film industry giants, is using intimidation in order to force Georgians to trade innocent human lives for money," Georgia Right to Life executive director Zemmie Fleck said during a press conference Tuesday. "We are here today to stand up to this intimidation so that Georgia does not lose its identity as a pro-life state that values life and we end up like New York that has legalized infanticide," the anti-abortion advocate added.
Carolyn Garcia, an anti-abortion advocate, compared Netflix to a bossy house guest over its position on Georgia's abortion laws."They have gotten tax breaks from us. We have been more than accommodating for them to come into our state. However, there is a point at which you draw the line and that is the point where you value money over life," she said. "'We will never exchange babies' lives for money" Suzanne Guy, an anti-abortion speaker, added.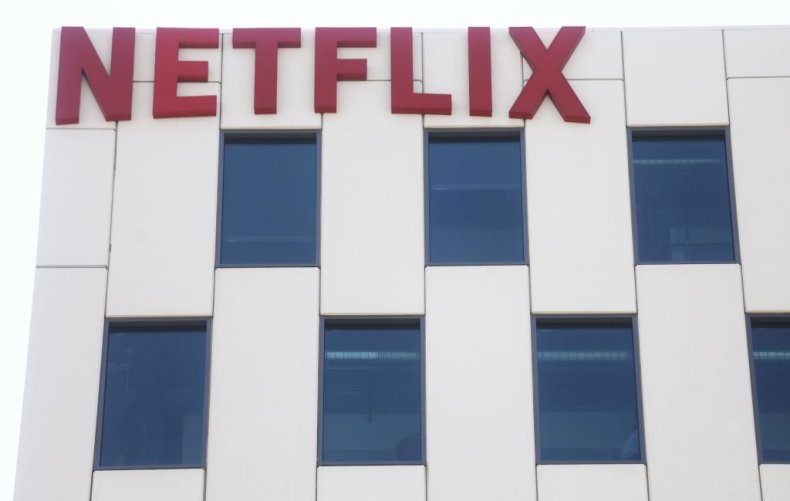 Georgia is one of a number of states, including Alabama, Kentucky, Missouri and Mississippi, that have recently passed restrictive abortion legislation that bans the procedure in most cases when a fetal heartbeat has been detected. The state legislation is aimed at mounting a challenge to the long-standing Supreme Court precedent that legalized abortion in the United States in the 1970s.
In response to the bill being signed into law in Georgia, companies like Netflix and Disney have said they may have to reconsider their "entire investment" in the state. A wave of celebrities have also condemned Georgia over the law, which is scheduled to come into effect on January 1, 2020.
Georgia's film and television industry produced a record-breaking 455 projects in 2018. Productions created a $9.5 billion in revenue for the state. High-profile industry shows filmed in the state include AMC's The Walking Dead and the movie Avengers: Endgame, which has grossed over $741 million in the U.S. alone.
After signing the fetal heartbeat law on May 7, Georgia Governor Brian Kemp dismissed calls for a boycott. "We are the party of freedom and opportunity. We value and protect innocent life — even though that makes C-list celebrities squawk," Kemp said according to the Atlanta Journal-Constitution.