Anti-Abortion Group's Ad on Abortion Pill Reversal Among Over a Dozen Blocked by Google
Google on Wednesday confirmed that the tech company had blocked an abortion pill reversal (APR) ad put out by the anti-abortion group Live Action. That's while a spokesperson for the search engine said it had reinstated the advocacy organization's ad featuring a video about human development in the womb on Tuesday afternoon.
"Under our ads policies, we do not allow ads that promote harmful health claims," Google spokesperson Christa Muldoon told Newsweek in an email. "This includes claims about the abortion reversal pill's safety."
Muldoon said that Live Action's promotional ad, entitled "Baby Olivia," an animation that was created to provide a medically accurate portrayal of a baby's development in the womb, was blocked for less than 24 hours before being reinstated Tuesday afternoon.
It was early Tuesday that Live Action founder and president Lila Rose said Google had removed all of the group's online ads. Rose shared a screenshot of Google's message on Twitter, which told the group that the ads were no longer permitted, citing "unreliable claims."
Among the other Live Action ads blocked were ones that Rose described as featuring "man on the street" type interviews with people talking about their anti-abortion beliefs.
"Google has inserted itself into the abortion debate and picked a winner," Rose told Newsweek. "And not basing it on science, but based on pro-abortion ideology. The reality is that abortion pill reversal has worked for over 2,000 women using the FDA-approved bio-identical hormone Progesterone."
After Rose's tweet, Twitter users came out in force admonishing Google for its censorship.
"@Google Do better," Twitter user Gladius Maximus tweeted, while another user, Bonnie Mahnke, retweeted Live Action's original tweet announcing Google's shut-down of the ads with the remark "INSANE!!!!!!!"
"It's outrageous that Google banned @LiveAction from advertising the abortion reversal pill, while allowing abortion businesses to advertise abortion. What happened to CHOICE, @Google?!" said another user.
Added Twitter user Cassandra –Peta Kills Animals: "This is terrible censorship. I had no idea there was even an abortion pill reversal treatment. That is pretty cool. More people should know about that."
While yet another Twitter user tweeted: "Another loss for free speech. People should have access to ALL information so they can make the best-informed decisions for themselves. Eventually the politics of these issues will implode this country & when we are all in chains, most of us won't know why. #Hindsight".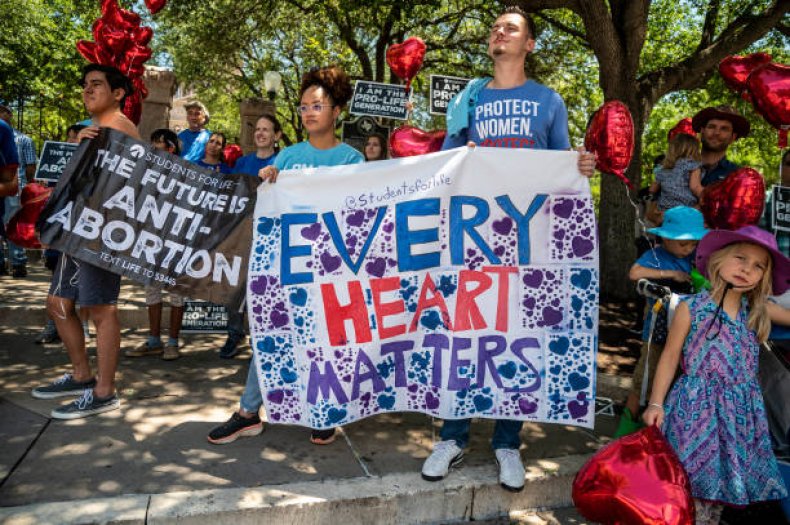 Some medical professionals have said that the Abortion Pill Reversal regimen is safe.
"Live Action and pro-life medical professionals across the country are proud to promote the Abortion Pill Reversal regimen, which involves an FDA-approved, bio-identical pregnancy hormone called progesterone that has been used for dozens of years to prevent miscarriage and has already saved thousands of lives," said Dr. Donna Harrison, executive director of the American Association of Pro-Life Obstetricians and Gynecologists (AAPLOG) in a statement released by Live Action.
"Progesterone has been used safely in early and mid-pregnancy for over 50 years, and is used in every IVF pregnancy to help the mother carry her child," she continued. "If taken as part of an APR regimen, progesterone increases a mother's chances of carrying her child from 25 percent to 68 percent. For the women who regret starting an abortion, this information can be life-saving."
"There are plenty of medical experts who back it and women deserve choices," said Rose. "To block this option for women is cynical and devastating."
Yet according to the American College of Obstetricians and Gynecologists (ACOG), claims regarding abortion "reversal" treatment are not based on science and do not meet clinical standards. "So-called abortion "reversal" procedures are unproven and unethical," states the ACOG.
"Medication abortion is safe and effective, and pregnant people who choose medication abortion do so after discussing all of their options with their trusted clinician," said Dr. Nisha Verma, a Darney-Landy Fellow at the ACOG. "My patients choose medication abortion because it is the right choice for them. The concept of medication abortion reversal is unproven, unstudied, and potentially unsafe, and it exists only as a tool to sow confusion among patients and to drive additional attempts to restrict abortion."
In terms of its ad policy, Google on Wednesday sent the following statement to Newsweek:
"We do not permit ads with unproven medical claims. Medical experts have raised serious concerns about abortion reversal pills. Beyond protecting users from medical harm, our policies do not distinguish between promoting pro-choice and pro-life messages. Advertisers are allowed to offer either abortion or abortion-alternative services. When doing so, both must prominently disclose which type of service they offer so that users have full transparency and can make their own decisions."
Still, anti-abortion advocates claim Google is one-sided and biased when it comes to enforcement.
"Google has been blocking pro-life choices for women for years," President of the anti-abortion group Faith2Actin, Janet Porter, told Newsweek. "They are not pro-choice. Women need information to make a choice. They are pro-abortion plain and simple. Another reason I never use Google."
Rose noted that currently, Google allows abortion activists to advertise abortion pills.
"For Google to take abortion advocates' word and refuse to look at the science and the facts is devastating and an unprecedented pro-abortion bias," said Rose. "It's clear that Google has picked a side. They're not enforcing their policy fairly. There's a blatant double standard here."