Anti-Austerity Strikes Compound Refugee Crisis In Greece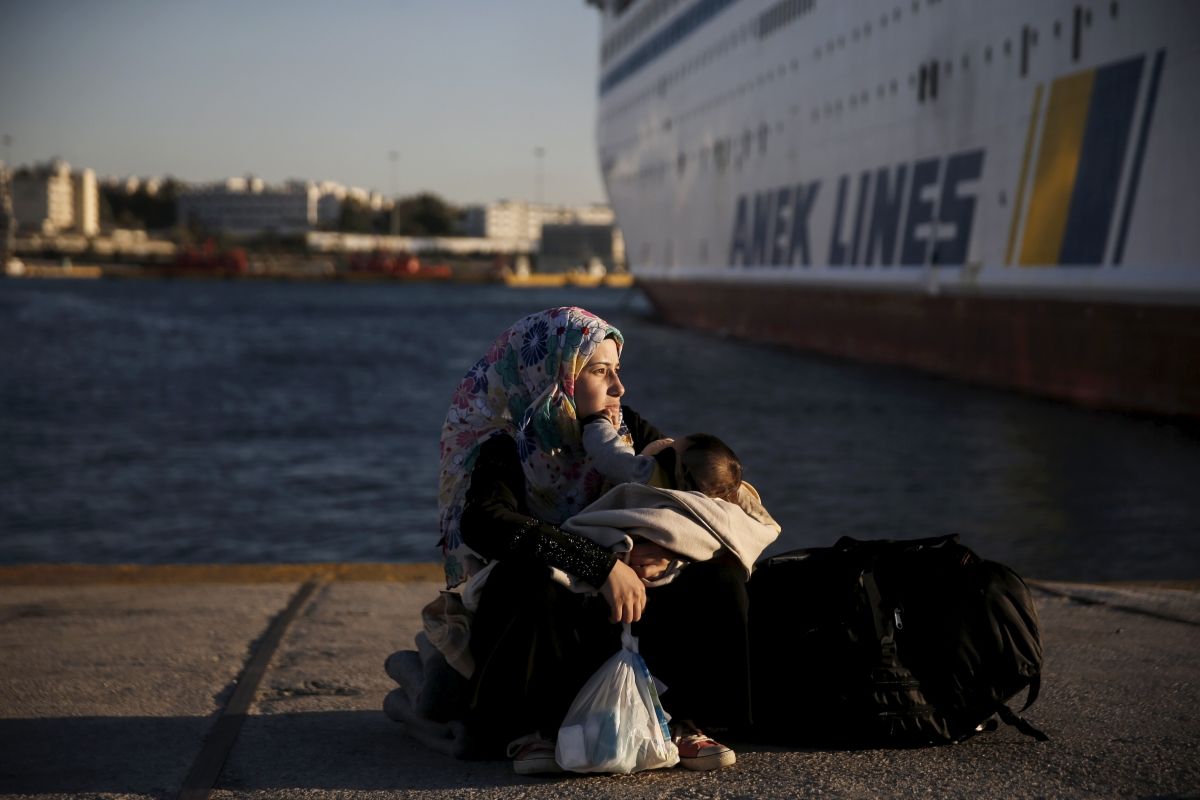 Greek ferries remain stationary in ports for a fourth day Thursday due to strike action, stranding thousands of asylum seekers on the Greek islands desperate to reach the mainland and compounding Greece's refugee crisis.
The anti-austerity strike began on Monday and is due to continue until Friday evening, according to the Associated Press, with every ferry in Greece currently docked at ports across the country. The strike has affected residents on Greek islands, preventing imports from reaching the mainland, as well as asylum seekers.
Three passenger ships that were scheduled to transport 7,000 migrants and refugees from Lesvos to the port of Piraeus are docked at the island's port of Mytilene and will likely remain there until the strike ends, according to local media.
The Panhellenic Seamen's Organization (PNO) extended strike action on Tuesday, complaining that meetings with officials in Alexis Tsipras's government only offered "vague, worthless promises" to address their demands, according to AP.
Spyros Galinos, the mayor of the Greek island of Lesvos, criticized the PNO for its decision to hold a strike, telling the Greek news service protothema.gr: "We are essentially hostages to serve the PNO workers' interests.
"It is impossible that in a region which has been facing such big problems...a worker's strike comes along and undermines the battle and the effort we have given and are giving."
PNO's union objects to plans for new pension cuts and other reforms sought by the government. PNO will also join a general strike scheduled for next week.
Meanwhile, Greece's refugee crisis is only getting worse. Despite deteriorating weather conditions, a monthly record of 218,394 migrants and refugees reached Europe by sea in October, the U.N. says, most of them to Greece. On one day alone, 10,006 arrived to Greece, the highest daily tally for the entire year. So far this year more than 600,000 people have reached Greece from Turkey.
The record numbers have put a considerable toll on aid organizations, who have reported "beyond horrific" conditions in camps on the Greek islands as asylum seekers wait in the cold and wet to reach the mainland before journeying on through Europe. Tsipras has described the situation as a "crisis within a crisis."